Actions and Detail Panel
Mentoring for L&D Team Development
Wed, 1/02/2017, 9:00 AM – Mon, 31/07/2017, 5:00 PM NZDT
Description
Get your L&D Team development sorted now for 2017
It's not always easy to let L&D staff off for training sessions, and it can be expensive for a whole team to attend. So we've come up with a Professional Development offering that not only upskills practitioners over six months in Auckland or Wellington but also is a great team building exercise.
Six monthly professional development sessions February - July
2 hours per month, face to face - Auckland or Wellington
Monthly Mastermind Group for all participants across all clients with guest speakers. Mastermind will be held in a Virtual Reality room!
Limited to 10 clients
---
Sessions
1. Getting your team into flow using Talent Dynamics
Find out what your natural strengths are and where your value lies. Learn how to apply these at work, allowing you to feel more energised, more fulfilled in your role and to have more fun. When you are working in flow, obstacles disappear, your performance improves, you create more value and you become more trusted.
Testimonial
It is always a challenge to work with a new team of training advisors with an spiration to raise the level of skills and knowledge across the team. We started by engaging Rustica Lamb from Bloom Learning to deliver the Talent Dynamics Profiling Tool. This tool not only informs individuals about their strengths, but also provides a platform that naturally leads into deeper discussion about learning design. Thoughtfully facilitated by Rustica - the feedback session was enjoyable and team strengthening.
Team lead, Kimberley da Silva
Takeaways - 32 page individual talent dynamics report
Assignment - Be aware of your profile and interactions with other profiles and bring examples to share
Mastermind Guest Speaker

---
2. Popular learning frameworks
Learn the ADDIE and Gagne models and undertand how to apply these models immediately. Be introduced to agile learning design.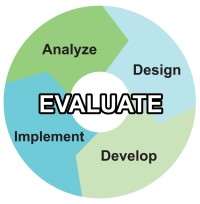 Bring - A current programme and explain the learning design applied in its creation
Takeaways - Gagne storyboard template
Assignment - Apply an aspect of ADDIE or Gagne to a learning design project at work
Mastermind Guest Speaker
---
3.Conduct a Training Needs Analysis (TNA) and Needs Analysis
A TNA is used to find a solution to a known problem and a Needs Assessment is used to discover unknown problems or areas that can be improved. We also cover Performance Analysis Questionnaire.
Bring - A potential learning solution to apply a TNA to
Takeaways - TNA and Needs Assessment templates
Assignment - Conduct a TNA or Needs Analysis back at work
Mastermind Guest Speaker
---
4. Design - Writing robust learning objectives
Use Bloom's Taxonomy to learn the three step process to create robust learning objectives.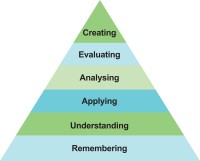 Bring - Learning objectives from a current programme to review
Takeaways - Bloom's Taxonomy verbs table
Assignment - Rewrite the learning objectives of a current programme
Mastermind Guest Speaker
---
5. Design - Further design steps
Learn how to write the following:

Assessments
Learning steps
Sequencing and structuring
Bring - Previous high level dsign models
Takeaways - List of sequencing options
Assignment - Create a high level design on a new project
Mastermind Guest Speaker
---
6. Evaluation
Use Kirkpatricks methodology to learn how to gauge participant:

Reactions
Learning
On the job performance
And how to determine business impact
Bring - A current example of evaluation including 'happy sheets'
Takeaways - Best practice Reaction (L1) questionnaire
Assignment - Conduct a Level 2 evaluation for a course run this month
Mastermind Guest Speaker
---
Pricing
Payment up front prior to February start ($8,900+gst)
Pay monthly ($1,800+gst per month January - June)
Samsung Gear VR (additional $200 per person)
Money back guarantee
Invoicing is available, please contact nicki.turnbull@bloomtr.co.nz if you would like to be invoiced (either for payment up front or pay monthly).
Cost per person / per month (gst excl)
Team of 3 - $494
Team of 5 - $296
Team of 8 - $185
Team of 10 - $148
Cost per person for the course (gst excl)
Team of 3 - $2,966
Team of 5 - $1,780
Team of 8 - $1,112
Team of 10 - $890
---
Haven't got a large L&D team?
Why not collaborate with another company and get a group of 10 together? Or let us know and we may be able to help you create a group.
---
Book a time to Chat to Rustica
---