Discover how your role is vital in encouraging those who are at a different life stage than you. With Pastor Sam Tolley
About this event
Discover how your role is vital in encouraging those who are at a different life stage than you.
Mentoring is about building a legacy, a legacy of hope and investment into the next generation. It gives us the opportunity to speak life into those who follow, encouraging them in their faith and everyday life.
As men we need each other. To learn a trade, we often start as an apprentice, learning off those who are older and more experienced than us. In life we can look around to find those who we see we'd like to learn off and then approach them, asking if they will mentor us. Often from this mentoring and learning, friendship is built across the generations.
One area where men are often open to being mentored is in the aspect of fathering. Guest speaker, Pastor Sam Tolley points to fathers of young families and says that they are typically keen to get support from other fathers who will listen and speak from their life-experience. Sam's men's group includes fathers of young families and fathers, like himself, who have been parenting for a while. Creating an environment where older fathers are supporting younger ones.
Sam is passionate about the significant role that fathers at any age can have on other men. We aren't just referring to physical fathers here, but also spiritual fathers. When Sam shared a similar message to this on Spiritual Fathers at Any Age, with a group of men in Hamilton at a PK breakfast, a man spoke of how another had mentored him through a difficult time and how much that meant to him.
Hamilton Minister, Lance Langley said about Sam's message, "the quality of the discussion around spiritual fathering was excellent and very refreshing with a number of very in-depth discussions and testimonies.
In one case a very significant breakthrough and testimony came from one of our men in that he was able to share with us his long journey of recovery and his now clear pathway forward. Having journeyed with this man for a long time this was a huge step for him to be able to share with us, and I thank God that He never leaves us or forsakes us."
In churches, people talk of wanting the next generation to stand on the shoulders of the previous generation, so that they can go further in God than the generation before did. One way of doing this is in mentoring and imparting hope across generations.
Even those outside of the church are recognising this with Michael B Jordan saying in an interview, "It's like I'm standing on the past generation's shoulders, I want this next generation to stand on top of mine. I want them to be a little bit taller, see further, speak louder, be better. So in the position, I'm in, I'm just trying to lay down a solid foundation for them to stand on."
How are we going to do this? Let's find out together by watching this online event with Sam Tolley.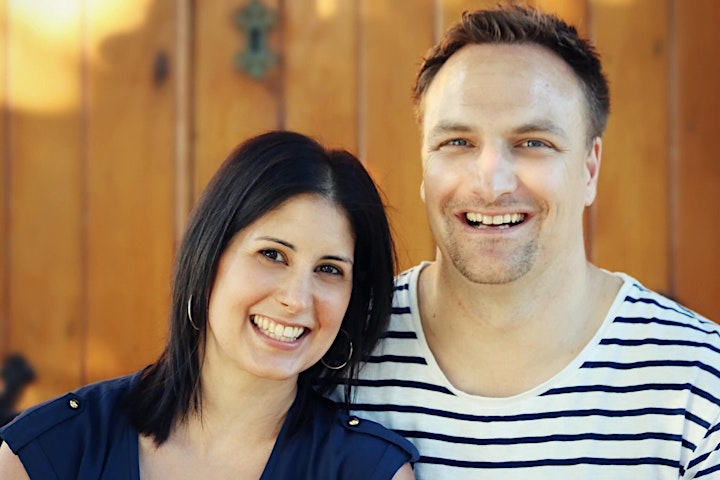 Sam and Jodi Tolley,
West Auckland Campus Pastors, Church Unlimited.
Organiser of Mentoring - Imparting Hope Across Generations online event