Mickel Therapy Introductory Workshop

Saturday, October 19, 2013 from 10:00 AM to 3:00 PM (NZDT)
Event Details
Introduction to Mickel Therapy
A workshop teaching you the 'Keys to Health'
with Kim Knight, Senior Mickel Therapist and Trainer for Australasia
10-3pm Saturday 19 October, Auckland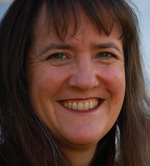 Physically do you:
Have a long-term chronic illness or aches and pains you can't shift?

Suffer from chronic fatigue, adrenal exhaustion, insomnia, fibromyalgia, depression, anxiety or other long-term health complaints and are sick and tired of not knowing how to get better?
Emotionally, mentally and habitually do you:
Find it difficult to express or identify emotions?

Allow people to walk all over you even thought you'd rather not but don't know how to stop it?

Find you always put everyone first and yourself last, leaving you exhausted at the end of each day?

Constantly put yourself down and feel you are not worth anything?

Overdrive, over-push yourself and over-do it with a seemingly unending list of tasks?

Find it difficult to be assertive with others, leaving you frustrated and resentful?
If so, this workshop could be exactly what you need!
On this workshop, offered for the first time in New Zealand, you will learn:
Physically:
What really creates mental and physical symptoms including the number one thing which prevents pain and symptoms from disappearing

The real meaning behind symptoms and how you can quickly and easily interpret what your symptoms are telling you so your body no longer needs to create them

and much more!
Mentally, emotionally and habitually:
How to stop being bullied by others and create clear boundaries around unfair behaviour

How to put yourself first and know that it is not selfish to do so

How to communicate honestly and safely so you no longer feel frustrated and unheard

and much more!
During this workshop you will learn:
The critical role of the Hypothalamus in maintaining homeostasis and how symptoms are a result of it going into 'overdrive'

Exactly how and what, according to Dr Mickel, allows the hypothalamus go into overdrive

The two intelligences in the brain and their critical role in keeping us healthy and happy... or not... depending on if we know how to use them

The 3 'Keys to Health' which must be implemented at all times if we are to stay happy and healthy

How to implement the 3

Keys to Health

 in your daily life in order to reduce symptoms and pain
How to use the 3 

Keys to Health in order to create clear boundaries, communicate your emotions safely and put yourself first without feeling guilty
Remember to check out the earlybird discount!
Venue: Auckland, venue will be advised soon
Time: 10 - 3pm
Kim Knight – Director, The Art of Health and Science of Wellbeing, Auckland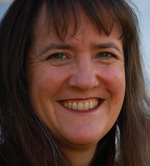 About Kim:
Finalist for New Zealand Woman of the Year in 2011 for innovation and contribution in health and science, Art of Health Director Kim Knight helps people recover from conditions such as chronic fatigue syndrome, irritable bowel and fibromyalgia, which have been deemed by most doctors as 'incurable and incomprehensible'. She also works with people to reduce and eradicate anxiety, depression, insomnia and other stress-related conditions without medication, and specializes in emotional intelligence and the clearing of emotional trauma.   
Personal Experience...                                                                 
Debilitated and unable to work with clinical depression and chronic fatigue for nearly 20 years, Kim researched and tested over 100 natural health approaches, finally finding the missing pieces in her search for health. Just like herself, most of her clients are diagnosed by doctors with little or no hope for recovery and find their way to her as a last resort. People who have been ill for 40 years with depression, anxiety, chronic fatigue, IBS or fibromyalgia can find themselves back living a normal life within weeks or months. Surprising to many, 99% of her work is conducted remotely via phone or skype, with clients in the UK, USA, Fiji, Thailand and Singapore.
Kim's Training:
Kim is professionally trained and accredited in several cutting-edge but little-known healthcare approaches including Mickel Therapy, 'Moativational Medicine' and Qigong (** see below). She started her natural health studies in 1997 and has over 15,000 hours of professional training.
Her goal is to educate and inform people on the root causes of 'dis-ease', and then give them the tools to bring themselves back to health: hence her motto 'selfcare – a revolution in healthcare'.
Once the causes are revealed the actions required to bring the body back to health become clear and are an essential part of recovery. These usually necessitate addressing unaddressed mental and emotional disharmony which are usually found at the root of physical illness. As such Kim's primary role is one of educator, facilitator and guide, with much of the recovery work an 'inside job' by the client. This is a different approach to the conventional model of fixing pain from the outside through medication or surgery.
Over the past several years Kim has spoken at leading health conferences and expos including the New Zealand Acupuncture Association Conference, National Association of Rheumatologists Annual Conference, Her Business Network and the New Zealand Health and Productivity Management Conference. She is due to present 'Qigong – The New Yoga' at the upcoming Australian AIMA (Australian Integrated Medical Association) conference in Brisbane this October. She has also been interviewed on a number of radio shows including Radio Live, Planet FM and the Emotional Intelligence Network (USA), and has been published in several national magazines over the years.
Kim's Chronic Fatigue and Fibromyalgia worldwide online teleseries was nominated for the Waitemata District Health Board 'Health Excellence' Award in 2012, the project representing the only 'non-medical' entry in the awards that year. Kim is currently a nominee for the upcoming Health Link North Board nominations in Auckland this September.
Contact details and further information:
Ph: Auckland 09 833 6553 / 021 410 633  Email: info@artofhealth.co.nz
Websites: www.artofhealth.co.nz  www.mickeltherapy.co.nz   www.taohealthqigong.com
Client success stories: http://www.artofhealth.co.nz/p-client-feedback.htm
Recent Blogs: http://www.artofhealth.co.nz/o-blog.htm
Latest news on Facebook: https://www.facebook.com/KimKnightArtofHealth
** Mickel Therapy
Mickel Therapy is a specialist talking therapy developed by a Scottish medical doctor for people with fatigue conditions and chronic (long-term) illnesses. According to Dr David Mickel MBChB MRCGP, the plethora of symptoms experienced by sufferers of many 'syndromes' such as chronic fatigue, fibromyalgia and irritable bowel are the result of an over-worked hypothalamus. Mickel Therapy shows people how to translate symptoms of pain or fatigue back into the message the body is sending. Once the message is heard and understood, clients are show how to take corrective action to reduce symptoms. Thousands of people have recovered their health using Mickel Therapy. Kim was the first Mickel Therapist trained in New Zealand in 2006, is one of only 3 senior Mickel Therapists worldwide and is the regional trainer / coordinator for Australasia. www.mickeltherapy.co.nz
When & Where

Auckland tbc




Saturday, October 19, 2013 from 10:00 AM to 3:00 PM (NZDT)
Add to my calendar