Event Information
Refund Policy
Refunds up to 30 days before event
Description
MIND MASTERY: Unpacking The Entrepreneur Psyche
Join Landi Jac and Mike Handcock for Mind Mastery: Unpacking the Entrepreneur Psyche. This is a hands on - high touch - workshop that will get 'inside the mind of the entrepreneur' and clear the path for greater success and the ability to cope with it without the self sabbotage that often stops us just before we hit paydirt.
Walt Kelly's phrase, "We have met the enemy and he is us" derives from the War of 1812 - but it has never been truer than in this modern world.
Ask yourself this:
Do I procrastinate?
Am I stuck doing social media and making pretty presentations rather than profit?
Do I get sidetracked or distracted?
Do days go by and I wonder why I haven't achieved what I really set out to?
Do I secretly beat myself up because I 'should' all over myself
Sound familiar!
At this event Landi and Mike will uncover the inner workings of the entrepreneurs mind and why, in this day and age when everything is at our fingertips and the world is a global village, that we still do all the wrong things right.
Did you know that 'most people' would rather look successful than be successful... crazy eh! What about the entrepreneur who never built his own business, only to eventually fail and join someone else's business as a salesperson and make them a fortune... why is that??? - Well this is the event where you will find out.
At this event you will learn about the effects of and know how to spot:
Imprints: Those things that people impressed upon you that are not real and are not your opinions
Blindspots: Things that you do without knowing that destroy your reputation and business
Undercurrents: The 7 deadly sins that lie just below the surface and rear their ugly head to create havoc
Tunneling: The Blinker Vision that stops you seeing the solution right in front of you
You will also learn and be equipped with expertise and solutions for:
Stress and Anxiety - The biggest debilitators for your productivity and results
Overwhelm - How to cope with it and manage your time much better than you are
Outsourcing - How to actually let go of your 'precious' and allow others to help
Negative Self Talk - That dirty rat that sits on your shoulder and whispers all those untruths
Limiting Beliefs - what they are and how to dismiss them
It's not all bad news and stuff that holds you back. In fact Mike & Landi will be sharing with you hwo to master your thoughts and how to make the law of attraction really work. You will also experience:
How to be present and recognise the story behind the story in front of you
Meditation style techniques that can still youor mind
How some people use Mantras to very good effect to create Mastery
The art of Decluttering so you can focus on what is really fun and gets results
How to transfer Motivation and Positivity to Others and be the role model you want to be
By the time you are ready to leave you will:
'Make Higher Quality Decisions, Be More Aware Of Your Potential & Surf The Big Waves Of Life With a Smile'
ABOUT YOUR PRESENTERS: (A couple of little know facts)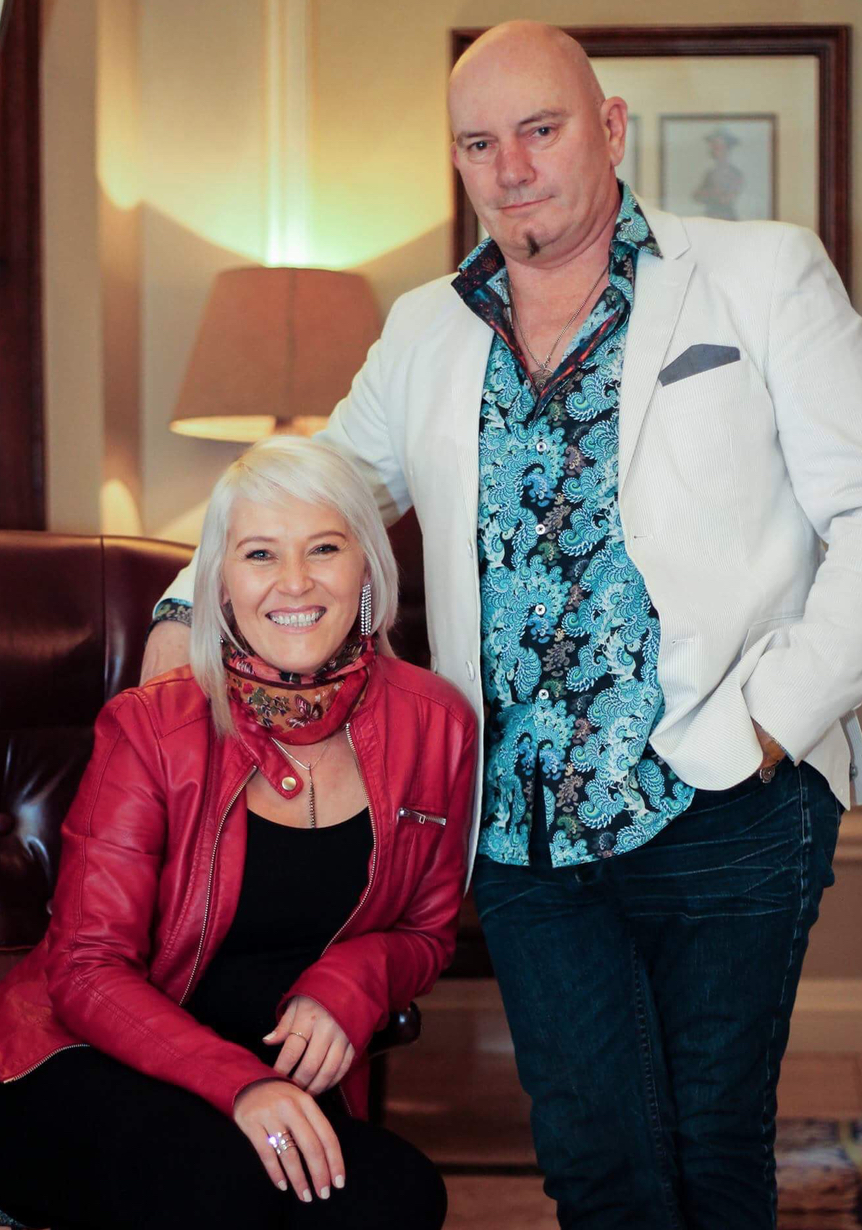 Landi Jac - Her Masters in Industrial Psychology (Cum Laude) led to her being approached to become a Spy, whilst still at University. Landi has studied all the FBI, CIA and Secret Service Psychology and will be sharing some of what they do at this event
Mike Handcock - Mike's way to Rock n Roll to be a spy, yet he has managed to write 14 books, produce 11 CD's, a feauture film, successful businesses, travel to over 100 countries, and find the love of his life, so he must know a thing or two about keeping his mindset right - after all he was an Orphan.
FAQs
What are my transport/parking options for getting to and from the event?
Parking is out front. You get there from the R44 to Stellenbosch
How can I contact the organiser with any questions?
Email us at info@rockyourlife.net
Date and Time
Location
Quality Hotel Parnel (Formly Barrycourt)
20 Gladstone Road
Parnell
Auckland
New Zealand
Refund Policy
Refunds up to 30 days before event