About this Event
Learn how to coordinate your mind and body to feel more relaxed and more stable, to move better in sports, dance and martial arts, and to experience a greater sense of physical and mental confidence. MindBody coordination has been traditionally explored for thousands of years, and is now being studied by researchers as "Flow Experience" or "Being in the Zone."
In this unique workshop, you will learn how to coordinate mind and body using principles as taught by early masters of aikido, a Japanese martial art developed in the 20th century. You will learn about Ki (also called Qi and Prana), and how it is applied to martial arts, healing and daily life.
Gerald Lopez studied aikido under the first British national instructor, Ken Williams, who always emphasised that mindbody coordination can improve all aspects of life.
Who is it for?
The workshop is for:
People interested in exploring coordination and flow to improve their confidence, relaxation, health etc.
Integrative health professionals
Aikido practitioners of any experience
What will I learn?
In this fun and very easy-going workshop, you will learn:
What is MindBody Coordination and Ki?
The 4 principles for coordinating mind and body
Exercises and tests for the principles
Ki stretching and health movements
Basic aikido backward rolling
Basic aikido techniques to experience moving together with mindbody coordination
Applying the principles in daily life: sitting, walking, standing, eating, sleeping, etc
Breathing with mindbody coordination
Meditation with mindbody coordination
Wear loose pants and t-shirt, activewear, or martial arts suit. Avoid wearing jewelry and accessories, use hair tie if you have long hair. The exercises are gentle, comfortable and very achievable. Please inform the instructor if you do have any health or physical issues.
Park in bays marked "A6" or on main street.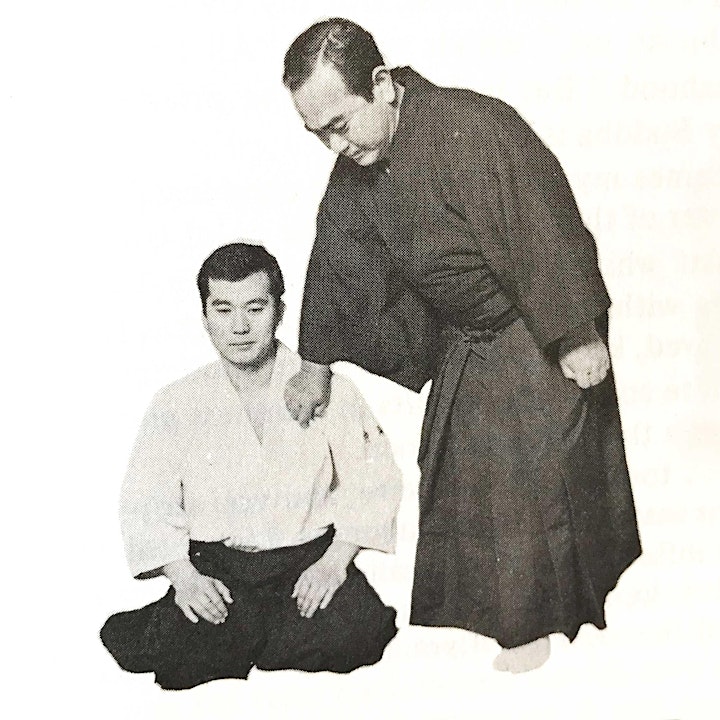 Illustration from Ki in Daily Life by Koichi Tohei (1978).