Sales Have Ended
Ticket sales have ended
Thank you! You will receive instructions to get the Zoom call set up 48 hours before the call and 2 hours before. If you have any issues, please let me know at tash@tashpieterse.com. Best, Tash Pieterse
Event Information
Refund Policy
Contact the organiser to request a refund.
Eventbrite's fee is nonrefundable.
Sales Have Ended
Ticket sales have ended
Thank you! You will receive instructions to get the Zoom call set up 48 hours before the call and 2 hours before. If you have any issues, please let me know at tash@tashpieterse.com. Best, Tash Pieterse
About this Event
Your mind and emotions create your reality - are you creating a reality you love living?
This is a topic I explore with all of my coaching clients and one that is SO CRITICAL to how we show up, live and perceive the world around us.
Everything you think, believe, and feel about yourself and the world creates the way in which you react with people and situations in the world.
More often than not, we are not even aware of what's going on in our brain, let alone intentionally thinking and feeling the way we WANT to experience the world. We are driven by our subconscious which is driven from beliefs, experiences, and conditioning we picked up throughout our life time (usually during childhood).
The great news?! You get to transform ALL OF THAT! You can go from being an observer to what's happening in your life to a creator of how you want your life to feel and look.
It's all possible from within your mind!
That is what we are going to dive into in this Mindful Monday session. We are going to:
explore the way you currently see and experience the world
challenge whether it's serving or sabotaging you
start rewiring the mind so you can get back in the drivers seat; and
implement practices to stay in control and self-regulate your emotions.
If you're ready to take back control and be more intentional of how your mind can create your reality, book your spot and I'll see you there!
Mindful Mondays are popular, so if you're interested in joining, register your spot quickly. If you know of a friend and/or colleague who would benefit from this session, please send on the link to them.
All attendees will also be invited to join my private Mindfully Thrive group where we are continuing the conversations between sessions to foster support, accountability and integration of everything we learn!
Bring with you:
Journal/notebook + pen
Warm cuppa
An open mind
Respect for yourself and others
Good jokes and humour
If you are in a tight financial spot but would really like to join, please email me and I will send you a code. I want to make this work as accessible as possible during this time.
If you have any questions, please email me at tash@tashpieterse.com.
What the amazing humans from previous sessions have said:
"It was amazing!! I feel so good and am so excited to have a better month! You've given me so much to consider in my life. Thank you so much! I will be there every month and have already told a few friends they must come with!!" - Jessie
"Oh my goodness that was so helpful, thank you so much!! Uncovered a couple of fears that I didn't even realise were such a big deal, but after rewording them I feel soooo much better about it!! 💕" - Loren
"Thank you so much for organising this event! What a FABULOUS way to start the week and month ahead. Everything you said this morning around boundaries really resonated with me." - Erica
"I'm feeling really grounded and in control after walking out of the room. What a gift you've given so many beautiful ladies this morning x" - Molly
"I'm so glad I came along, thanks Tash! I took away some really good points and will be buying myself a journal this week! See you again at the next Mindful Monday :)" - Paige
"I honestly loved the session and it felt so good and such a lovely group!! It was so great, you're onto something here! I can't wait for next month!" - Kathleen
"Thank you again for this morning. I went very bravely into my Monday which meant I was able to courageously communicate my needs regarding a difficult decision that has to be made at work. Thanks for giving me the space to set that intention!" - Anna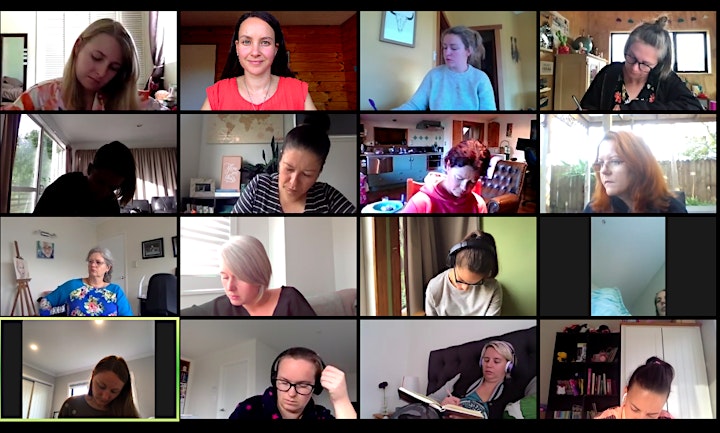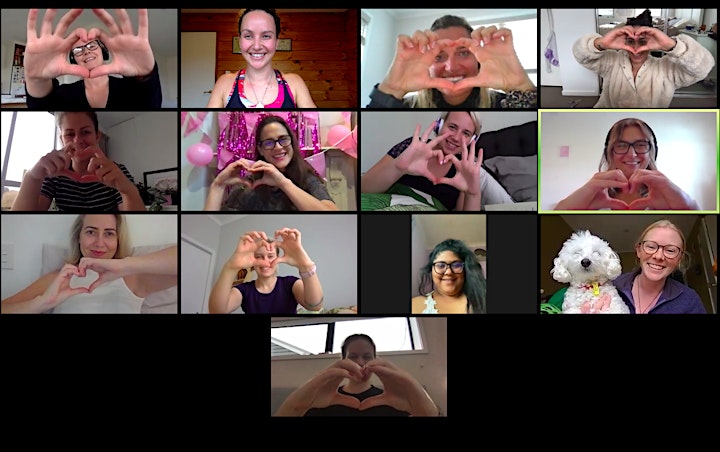 Date and Time
Location
Refund Policy
Contact the organiser to request a refund.
Eventbrite's fee is nonrefundable.