Location
The Lakehouse Arts Centre
37 Fred Thomas Drive
Takapuna
Auckland, Auckland 0622
New Zealand
Description
IN THIS WORKSHOP

LEARN what it means to be mindful in our relationships.
UNDERSTAND how our own beliefs, patterns and hang-ups affect how we see ourselves and others.
EXPERIENCE the freedom gained through increased self-awareness and how this improves effective communication in relationships.
DEVELOP the power or attention and intention to support deeper, more meaningful, intimate and real relationships with significant people in our lives.
LEARN to trust your own experience more and when to set boundaries based on it.
RE-DISCOVER your innate ability to form a healthy relationship with both yourself and others.
WHAT IS COVERED IN THIS MINDFULNESS AND RELATIONSHIPS WORKSHOP?

• Mindful relating – speaking, listening skills
• Mindfulness of 'Feeling Tones'
• Mindful Boundaries
• Creating Conscious Relationship Vision
• Being the Objective Observer
• Conflict, Loving Kindness and Dealing with technological distractions
• 'informal' mindfulness interventions
• Guided meditations


EXCLUSIVE COURSE DESIGNED BY GLENDA IRWIN FOR MINDFULNESS WORKS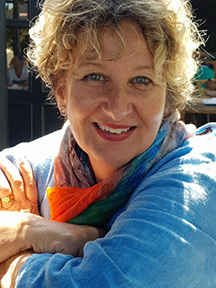 Glenda is a lead facilitator for Mindfulness Works and trains other facilitators in the Mindfulness Works Introduction to Mindfulness and Meditation course. She has authored numerous mindfulness courses and is the author of the official follow-on courses: Mindfulness 2.0 and Mindfulness and Relationships. She is also part of the Mindfulness Works for Organisations (MWFO) team of experts who deliver mindfulness as a professional competency within organisations.
Glenda came to teach secular mindfulness practices through her own parenting experiences and her commitment to a philosophy of mindful awareness. She studied with the USA teacher Amy Saltzman in 2010 and has continually pursued professional development throughout her teaching career. Trained in ACT (Acceptance and Commitment Therapy) and CFT (Compassion-Focussed Therapy), Glenda is also a student of Psychology at AUT University. Her level of coaching qualification is that of Trainer Master Coach whereby she supports ANZCAL coaches to use mindfulness in theirs, and their clients' response to change.
During Glenda's lengthy career in teaching and one-to-one support, she has trained literally thousands of individuals. She continues to see her work as a privilege and receives consistently excellent feedback.
To engage Glenda as a therapist, contact her at glenda.irwin@icloud.com or use her booking service https://mindfulnesswithGlendaIrwin.as.me/


WHO IS THIS WORKSHOP FOR?
This course is suitable for people with some existing mindfulness or meditation experience.
REFUND POLICY AND MONEY BACK GUARANTEE
Should you attend this workshop and not be satisfied, you are entitled to a full 100% refund should you wish.
ABOUT MINDFULNESS WORKS
Mindfulness Works is one of the largest mindfulness training organisations in Australasia. Every month over 600 people attend the Mindfulness Works Introduction to Mindfulness and Meditation course.
Mindfulness Works is committed to:
Providing accessible and affordable mindfulness courses
Offering a diverse range of experienced and skilled mindfulness trainers
Providing courses in a practical format with exceptional supporting resources
Improving the mental health of all of us and fostering self-love in all
Supporting our facilitators with options for further professional development.