More clients anyone? - Building a sustainable coaching practice
Description
When you become a coach, you soon realise that the real business of coaching is sales, marketing and cash flow.
This is part 1 of a 2-part approach looking at the 'art & science of rainmaking'. In an interactive session, find out how top sales performers attract & win clients. Both sessions are built around the Huthwaite research into what top sales performers actually do that delivers value for them and their clients.
Who is this for?
Anyone who would benefit from developing their thinking and approach to winning more coaching clients, increasing their revenue and margin, improving their confidence in sales & ability to deliver more value to clients.

What will you get?
Part 1: A focus on sales & marketing, who are your target market clients, approaches to pricing & how to attract clients with everything from marketing approaches & social media to sales 'hunting' approaches.
• Those that attend will receive a business development guide for those new to consultative selling

In Part 2, which will be offered later in the year, the focus will be on how to get your foot in the door, structuring the sales meeting, leveraging your coaching strengths to develop the relationship and sell the value.
Meet facilitator Mark Watkins
Sales Capability Bio LINK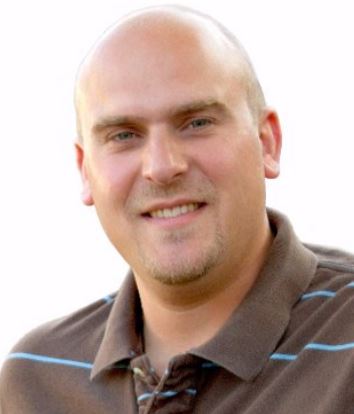 Mark has worked in professional B2B sales for over 20 years and has learnt from 'the school of hard knocks' from product-based selling through to value or 'needs based' selling and beyond into insight and challenger selling approaches. As VP Sales for JumpShift he continues to develop and evolve his own approach to sales, winning national contracts with leading organisations in NZ from Air NZ to Panasonic, to CC Amatil & Foodstuffs, as well as coaching work such as coaching the top 70 at Air New Zealand and coaching leadership teams at Spark to running coach training for larger global organisations such as Nokia, Fonterra, CC Hellenic & Logica.
Mark has worked on a number of global sales transformation programmes supporting Retail sales with Carpetright Plc & B2B sales with Fonterra, IBM, Nokia & JDE. He was the Sales Excellence Manager at Fonterra for 2 years working with Global account managers and local salespeople in Australia, NZ, Korea, Japan, the US & Europe and also at ASB in a National B2B Sales Facilitation role across Commercial, Corporate and Rural.
He continues to deliver sales transformation programmes and speak at conferences on topics such as Institutional Trust for Grant Thornton, Sales leadership for CC Amatil and Darigold in Seattle, Panasonic & value based selling & sales, as well as ongoing sales capability development for Panasonic, JDE and others.

Please note:
This ticket is for part 1 of the two sessions only, tickets for part 2 will be sold separately at a slighly later date.