Morten Schmidt, Schmidt Hammer Lassen Architects — free public talk
Event Information
Location
University of Auckland Faculty of Engineering
Neon Lecture Theatre
20 Symonds Street
Auckland, Auckland 1010
Description
Hear Morten Schmidt, from Schmidt Hammer Lassen Architects, discuss his practice's approach to designing public, cultural and library buildings. Schmidt Hammer Lassen is one of Scandinavia's most recognised architecture studios, and works all around the world on predominantly cultural projects. One of those projects is the new Christchurch Central Library, undertaken with local practice Architectus, which is currently being built.
About Schmidt Hammer Lassen Architects
With 30 years of experience, Schmidt Hammer Lassen Architects is one of Scandinavia's most recognised and award-winning architectural practices. Working out of studios located in Copenhagen, Aarhus and Shanghai, the firm provides skilled architectural services all over the world, with a distinguished track record as designers of international high-profile architecture. Schmidt Hammer Lassen is deeply committed to the Nordic architectural traditions based on democracy, welfare, aesthetics, light, sustainability and social responsibility.
About Morten
Morten Schmidt is the co-founder of Schmidt Hammer Lassen Architects (SHL). Together with his fellow partners, he has created a leading international and award-winning architecture practice. Morten has been acting partner for several of the firm's international library projects. Under Morten's leadership, SHL has won the Governor General's Medal in Architecture for the Halifax Central Library in Canada (2016) and the EU Award for Best Collaboration for Dokk1 Library in Denmark (2012). Morten is the lead designer responsible for Christchurch Central Library in New Zealand (2018), the State Library Victoria redevelopment in Australia (2020) and the Shanghai East Library in China (2020). Over the past ten years, Morten has worked on the Highlands Branch Library in Edmonton, Canada (2013), the Halmstad (2006) and Växjö City (2003) libraries in Sweden, as well as the extension to the Royal Library in Copenhagen, Denmark (1999). Morten is an international lecturer on library architecture of the 21st century and has lectured at the Canadian Museum of History in Ottawa, as well as venues in Melbourne, Shanghai, Berlin and London. In addition, Morten judges architectural competitions, and is an external examiner at the School of Architecture in Aarhus and the Royal Academy of Fine Arts in Copenhagen.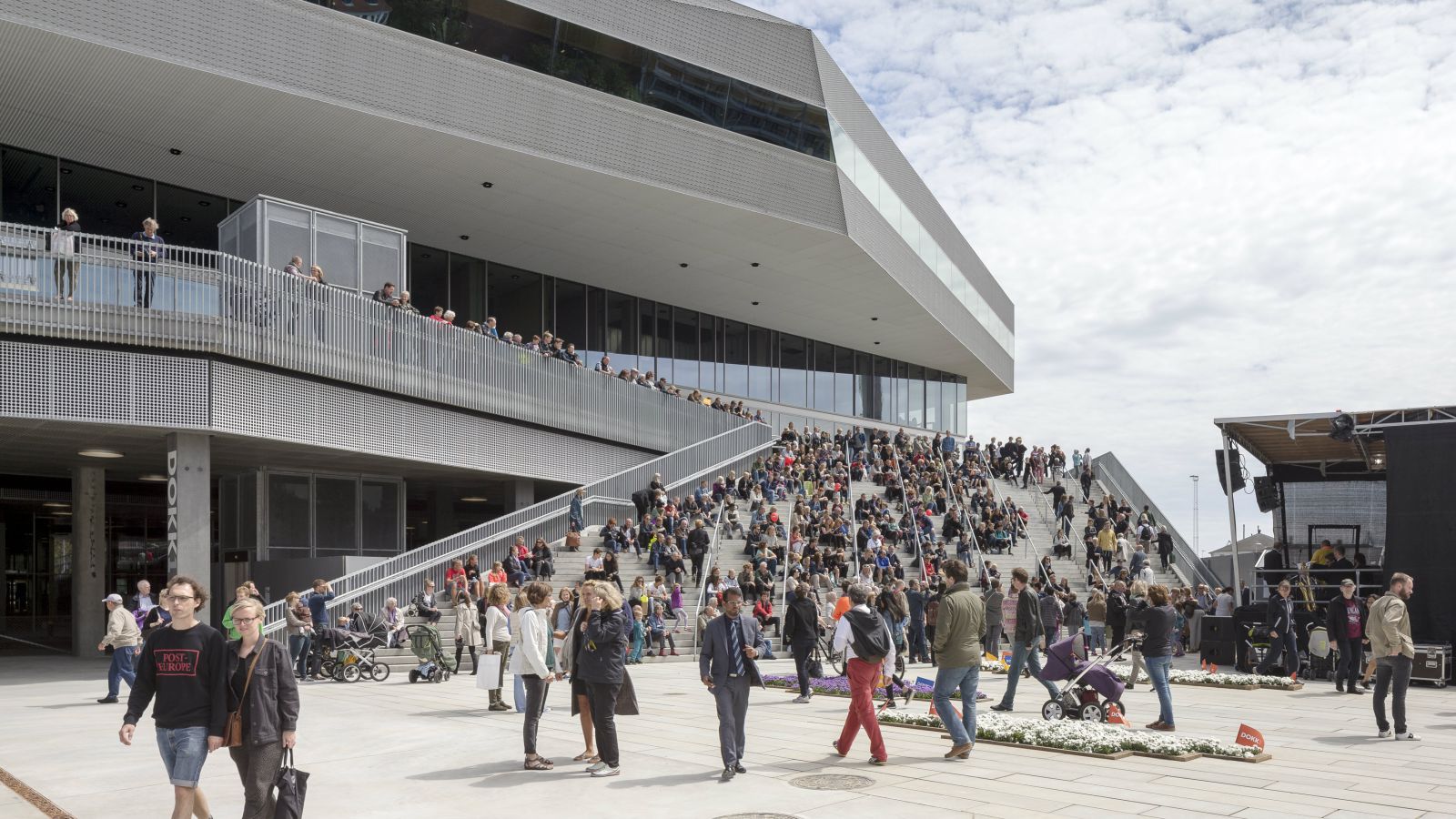 Dokk1 Library, Aarhus, Denmark
Since founding SHL in 1987, Morten Schmidt holds a diverse portfolio of work and expertise in the planning and design of major libraries and cultural facilities across the globe, bringing an innovative, rational and clear design leadership to many of the practice's highest profile projects. He has extensive experience as lead design architect for public architecture, responding to complex briefs, as well as collaborating with multiple stakeholders, consulting with both client groups and the public as part of the design development process and navigation within these complex processes.
Date and Time
Location
University of Auckland Faculty of Engineering
Neon Lecture Theatre
20 Symonds Street
Auckland, Auckland 1010