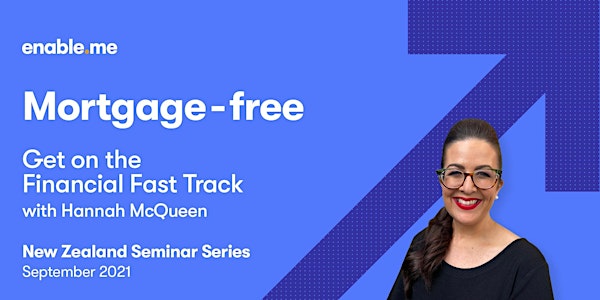 Mortgage-free - Get on the Financial Fast Track with Hannah McQueen
Mortgage-free - Get on the Financial Fast Track with Hannah McQueen
About this event
Interest rates are rising, the cost of living is increasing, house prices are surging - and Covid is lurking.
All of that can make it hard to know how to get ahead!
Join financial strategist Hannah McQueen for this free webinar to learn how to 'Get on the Financial Fast Track' by getting mortgage-free in 10 years - or less!
The seminar will cover:
The pillars of financial success
The fritter factor
Interest rate considerations
Why it's not just about financial literacy
The impact of your money personality
What to focus on to get mortgage -free faster
Invest or reduce debt - what should you focus on?
Hannah McQueen is a leading financial adviser, chartered accountant and best-selling author of How to Kill your Mortgage & Sort Your Retirement and Pocket Money to Property - How to Raise Financially Independent Kids.
Hannah and the team of advisors at enable.me have helped thousands of Kiwis get mortgage-free, grow wealth, and sort their retirement. Don't miss the opportunity to fast track yourself to financial freedom.
Reserve your spot today