Description
About the Retreat
Mindfulness, the art of accessing the power of the 'now', is a wonderful way of calming your body, replenishing your energy, and cultivating joy and wellbeing. If you have the tendency to lose yourself in over-thinking, or would simply relish time for balance and restoration, join me in this beautiful and supportive setting for a blend of mindfulness meditation and qi gong practices. Qi gong is an ancient Taoist system designed to improve the flow of energy in the body, create vitality and concentrate the mind. The qi gong practices we will learn include qi gong warm ups, qi gong self-massage, the six Taoist healing sounds, a compassion practice, and a moving form.
These will be practices you can take away and use at home to relax and revitalise your body and mind.
red star transparent
You are welcome to join as much or as little of the scheduled programme as you wish; this is a retreat in which none of the usual social expectations are placed on you. It offers you a very rare chance for you to come home to the OK-ness of yourself, just as you are. We will begin each morning with stretches and meditation before breakfast, and finish each evening with the six qi gong "sounds" practice to relax the organs of the body and to prepare for sleep. There will be time for reflection, writing, walking or resting. The retreat will be mostly in silence.
Price
This retreat is $300 plus dana/koha for the facilitator. The $300 covers all your meals and accommodation. Sally's fee is not set and consists entirely of your Dana offering. Dana (meaning generosity) invites each person to offer according to their means and what the retreat has been worth to them. Dana payment is given at the end of the retreat. This can be in cash, cheque or by internet banking – an account number will be provided. (Please note: there is no Eftpos at Tushita Ashram)
Workshop Facilitator – Rachel Tobin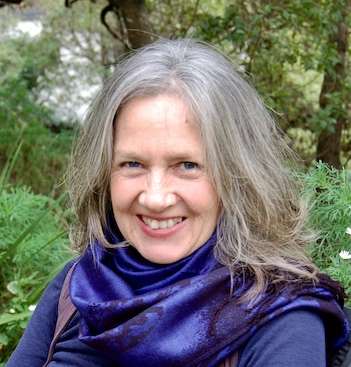 Rachel Tobin has been practising meditation for over 25 years and is a qualified teacher in a variety of fields including the moving mindfulness practices of qi gong and feldenkrais. She is the director of the art of mindfulness, working individually with adults and children, teaches mindfulness in organisations and to the general public, and regularly running one-day and residential mindfulness retreats. She is also a facilitator for the Mental Health Foundation's 8-week mindfulness programme in schools, Pause, Breathe, Smile.
Rachel lives in Paekakariki, on the lovely Kapiti Coast, and comes often to Tushita Ashram as a student of spiritual Master Sri Yanchiji.

"A fabulous, balanced, insightful, nurturing weekend taught in a supportive, relaxed way… Rachel's teaching style is very allowing and i enjoyed the way the weekend flowed with just the right amount of downtime." – J. Natusch, Auckland
"Ten days after Rachel's Moving into Stillness retreat [at Te Moata] and I feel physically energised and motivated, my mind calm and clear. I enjoyed the chi gong and the mindfulness equally." – Kate Taylor, Auckland
"My wife thought it was a miracle that I would book myself into this retreat. It was a deeply fulfilling experience and one I hope to keep with me, if not return." – Luc Hansen