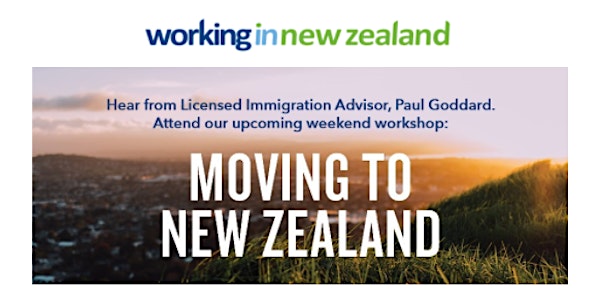 Moving to New Zealand - Manchester Workshop 2022.
Location
Pendulum Hotel
Sackville Street
Manchester
M1 3BB
United Kingdom
Hear from expert Licensed Immigration Advisor, Paul Goddard who has helped thousands of people successfully move to New Zealand.
About this event
MAKE YOUR MOVE TO NEW ZEALAND A REALITY WITH OUR 2022 WORKSHOPS!
Working In has helped thousands of people successfully move to New Zealand. Join our Expert Licensed Immigration Advisor, Paul Goddard, to learn about:
• The latest on border and immigration policy
• Preparing for the move (the crucial steps that people often miss)
• How to secure a job and maximise employment support
• Securing a Visa (how to ensure your visa is accepted)
• Relocation and settlement (key information about living in New Zealand)