Event Information
Location
Italian Pub & Restaurant
20 Boulevard Carl-Vogt
1205 Geneva
Switzerland
Description
Connecting locals and internationals in Geneva.

Facebook Community: Mundo Lingo Geneva
See all our Language Exchanges in Geneva


: : : : : What is Mundo Lingo? : : : : :
It's where you meet new people and practice languages in any of our worldwide locations. In Geneva we´re a group of around 150 people from many different countries. Everyone is friendly and very welcoming to people who are new in the city.
How do I meet new People?
It's easy, we give you little flag stickers to represent your languages. Arrange them on your chest from native at the top to weakest at the bottom. Everyone is welcome wherever they're from. Don't speak a second language? no worries, just help others with your native language.


: : : : : The Bar : : : : :
Our venue I-Pub offers a cosy atmosphere, tasty food and drinks at friendly prices. We love this venue coupled with the smile and good vibes you're going to bring: Thursdays are for Mundo Lingo!


: : : : : The Reception 6 - 8pm : : : : :
Arrive between these times to get your free flag stickers. The bar also offers special prices exclusive to Mundo Lingo:
Not compulsory to arrive at this time but it's highly recommended. Lots of Mundo Lingo guests come alone, so don't worry if you are by yourself, we are more than happy to introduce you to the others.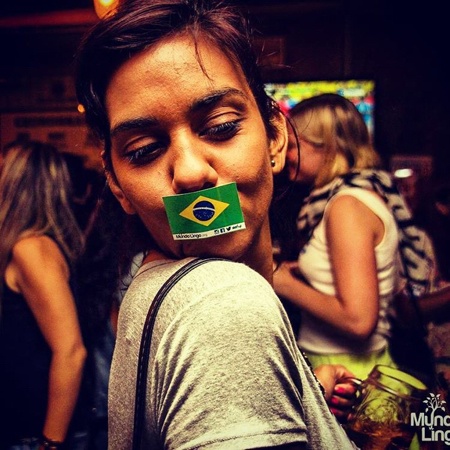 Date and time
Location
Italian Pub & Restaurant
20 Boulevard Carl-Vogt
1205 Geneva
Switzerland