About this Event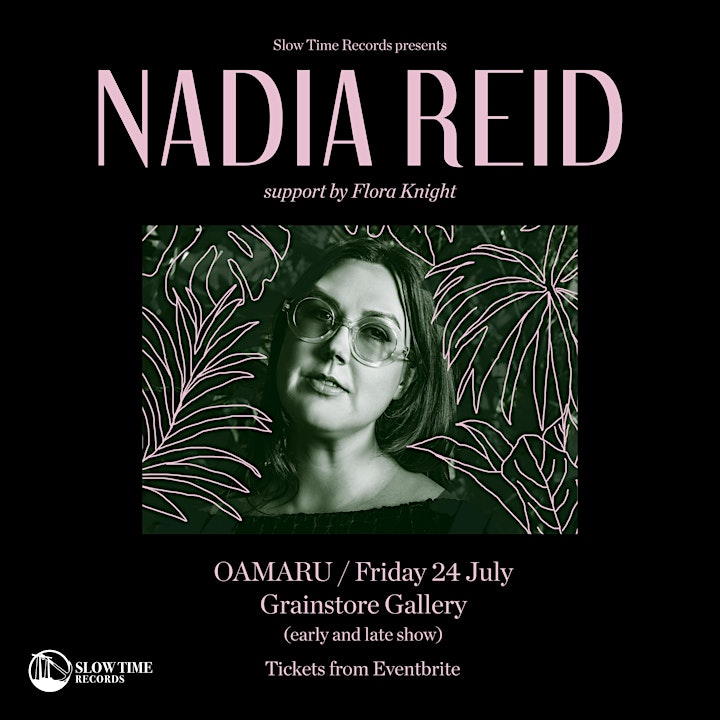 For immediate release
New Zealand songwriter Nadia Reid returns to much-loved Grainstore Gallery in Oamaru on July 24 (two shows) and Black Estate Winery in Waipara on July 25. Nadia will be joined by long-term guitarist Sam Taylor and supported by Dunedin-based fiddle player Flora Knight.
Reid released her third, full-length album Out of My Province on March 6. 2020 was set to be a big year with the majority spent on the road. With COVID-19 providing us all a u-turn, Reid hunkered down in Dunedin, New Zealand with her new Goldendoodle puppy, and is working on her fourth record.
Please join Nadia, Sam and Flora for an intimate, seated concert at two of New Zealand's finest venues. Now is the time to be together. New and old songs will be performed including tracks from Out of My Province and older songs from her previous two records Listen to Formation, Look for the Signs (2014) and Preservation (2017).
Tickets on sale 9 am Friday, 26 June from Eventbrite.
All press / artist enquiries to slowtimerecords@gmail.com
"Out Of My Province retains the earthen quality of her previous works, but with an added confidence, her words enunciated with a newfound assurance."
- UNCUT
"It's not clear on Out of My Province what conclusions Reid reached if any, but maybe this is one of those times when the journey is the most important part. It's certainly resulted in a rewarding album, one that ought to serve as a breakthrough for an artist on her way up."
- PASTE
"…songs to keep returning to with no hope of ever exhausting their meaning."
- MOJO