Brazilian musician, Nanny Assis and Kiwi vocalist Maggie Gould bring you an uplifting evening of Brazilian Jazz at the Pah Homestead.
About this event
Join the award-winning Brazilian jazz artist, Nanny Assis and Kiwi vocalist Maggie Gould, fresh from their performance in the Wellington Jazz Festival. Their mix of blue note jazz and funk will make for an uplifting evening of Brazilian Jazz that is sure to get everyone dancing in the aisles.
Nanny Assis and Maggie Gould are based in New York, where they perform at the famous Blue Note club and others. Maggie is also a former Dominion Post photojournalist. Her music is described as soft, sultry vocals with space and her performances have taken her to festivals across the world.
Announcing special guests: Kevin Field on piano, Alex Griffith on bass (touted as Aotearoa's funkiest bass player), and on sax Pete France, born in Scotland and now residing in NZ.
About the Performers:
Nanny Assis
Nanny Assis is a Brazilian, New York based vocalist, instrumentalist and songwriter. Nanny was awarded best male vocalist for the Brazilian Press Music Awards in 2017, and the lifetime achievement in Brazilian Jazz. He has toured internationally and performed with Paul Simon.
Nanny is an outstanding vocalist drummer/percussionist and a talented songwriter who has touched hearts and souls through his music. Anybody that sees Nanny perform immediately feels his rhythms and notes often snatching audiences away, other times energising them enough to stand up and dance "and sweat until you can't sweat no more" to use Bob Marley's lyrics.
Maggie Gould
New York-based Maggie Gould is a Blue Note performing artist. Her music is described as soft, sultry, vocals with space, her performances have taken her to festival across the world. Maggie has record ToDo Amor, a Brazilian Jazz CD and also recorded with Grammy Award-winning singer Claude McKnight. Maggie has worked with Dionne Warwick and Russ Garcia. She teaches and tours internationally with Nanny Assis.
Kevin Field
Pianist and composer Kevin Field has collaborated with some of the top international names in jazz including guitarist Nir Felder, bassist Matt Penman and drummer Obed Calvaire, who all feature on his New York album The A List (Warner Music). He has performed concerts in the UK, USA, Australia and New Zealand and features on over 30 albums. In addition, Kevin has released several of his own albums including the celebrated Field of Vision, also on the Warner Music label.
Kevin is also a member of the Dr Dog jazz ensemble, winners of best jazz album at the 2015 NZ Music Awards and is a Senior Lecturer in Jazz Studies at the University of Auckland.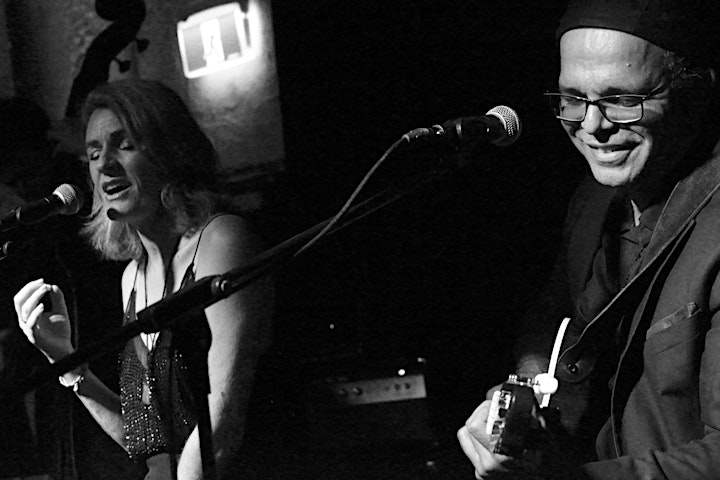 Organiser of Nanny Assis & Maggie Gould Band w/ special guests
The James Wallace Arts Trust is dedicated to nurturing the creation and development of the arts in all of its wonderful forms. We provide enduring support to the 'art of one's time', and are committed to creating an invaluable diary of New Zealand contemporary art.
Visit our galleries at the Pah Homestead, 72 Hillsborough Road, Hillsborough, Auckland. Open Tuesday-Friday 10am-3pm and 8am-5pm on weekends. Entry by koha.