About this Event
Tab Leonard is one of New Zealand's most experienced and accredited facilitators and she is about to teach you everything she knows about flipping tricky conversations with parents out of React and into Respond.
Getting to the crux of the problem is hard. Here is why.
The three levels of expression.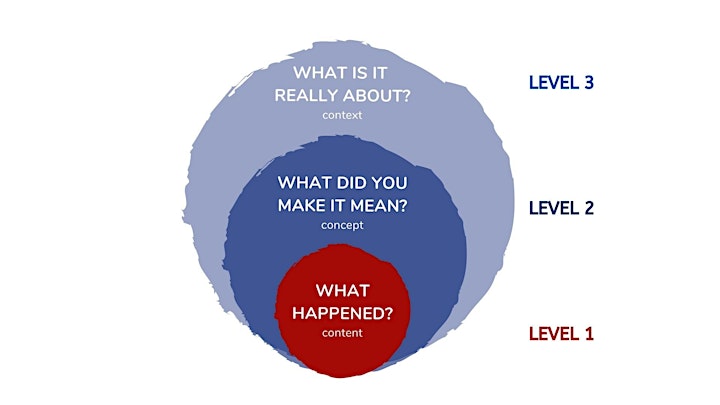 Parental complaints are always focused on level 1.
We need to use deep communication skills and strategies to get to the bottom of what is being said and seek to gain insight into what it is really about. We need to shift the conversation up into level two and level three to enable a quick win-win outcome to the conversation.
I am going to teach you how to do that.
Tricky conversations around complaints often fail. The usual approach of reacting to the direct complaint often escalates unnecessarily throwing the complaints procedures into react mode and sucking massive amounts of your time. When in react mode, you feel like you are on the back foot and under attack.
Navigating those tricky conversations with parents is one-of-a-kind facilitation training for Board Members, Principals, Deputy Principals and Heads of Faculties who need to amp up their communication skills and better navigate the complexity of the complaint process through differential dialogue.
WHO THIS IS FOR
Board Members
Principals
Deputy Principals
Heads of Faculty
Anyone that needs to have tricky conversations with parents... and doesn't want them to suck!
WHAT YOU'LL LEARN
Learning is structured around four key elements of deep communication and the skills and strategies needed to get to the bottom of what is being said and seek to gain insight into what it is really about. Thus enabling responsive dialogue rather than reactive dialogue.
Pathway, Presence, Perception and Perspective.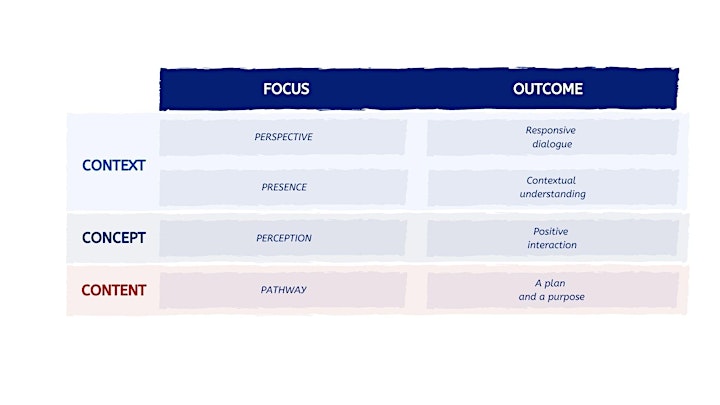 WHAT YOU GET
A signed copy of Tab's hit book - Beyond Inquiry; a deeper look at learning
A custom workbook packed full of useful tools and resources to hit the ground running.
LEARNING IN ACTION
Evidence-based – We don't guess. Tricky Conversations is research informed drawing on the latest research and best-practice methodologies including Tab's elements of deep communication model.
Applied – Tricky conversations with parents encourage real-life application, to pull training out of isolation and into the real world.
Self-led – Agency is everything. With Tricky conversations with parents, YOU take ownership of your own learning, we support you to apply the learning into your unique context.
You'll have some fun, have a laugh and learn something on the way.
WHO IS TAB LEONARD?
As NZ's leading organisational growth culture expert, I am obsessed about catalysing growth and change. I work with organisations at the interface of knowledge and application. I provide the impetus that creates an agile approach to knowledge application and desired shifts in ways of working.
 Learn more about Tab at www.tabithaleonard.com