International Yoga Day aims to spread the awareness of the many benefits of yoga.
About this event
International Yoga Day in Nelson- Sunday 20th June 2021
Since 2014, all over the world, June 21st has been celebrated as International Yoga Day.International Yoga Day aims to spread the awareness of the many benefits of yoga and today it is more important than ever that the health and wellness of individuals, communities and our planet is nurtured.
With the theme for 2021 being "Yoga at home and Yoga with Family" considering the current climate internationally, we are so privileged in Nelson, NZ to be able to meet in person.
On Sunday 20th June, Nelson Yoga teachers are collaborating to share a range of classes and mini workshops throughout the day with the wider community. Sessions are open to all and provide a great way to get a taste of what yoga, meditation, breathwork and relaxation practices canoffer (see schedule below).
There is even a class for the whole family to join in- really embracing this year's theme!This is a free event in collaboration with the High Commission of India.
Nelson International Yoga Day Schedule
10.00-11.00am-Family Yoga
with Rosie Dawn from Little Rising Youth
11.15am-12.45pm
Surya Namaskar- 108 Sun Salutations with Vedic Chanting
with Chai Deva from Kindred Studio and Vandana from Yoga Therapy Clinic.
Working through a flow of sun salutation postures, accompanied by live chanting. Some
yoga experience preferred, but open to all. Feel free to sit and chant.
12.45pm-Chai tea & snacks-Social free time to connect with local teachers and studios over
a cup of chai tea and some snacks.
2.00-2.45pm- Resilience and Yoga Lifestyle Attitudes - satsang and short meditation
with Swami Karma Karuna, Anahata Retreat Centre (Bihar School of Yoga).
3.00-4.00pm-Gentle Yoga for Daily Life
with Jeanette Ida from Kokoro Studio
4.00-4.30pm Yoga Nidra- deep relaxation- like a yogic sleep.
with Thomas Spring from Total Wellbeing Yoga ( Bihar school Of Yoga).
4.45-6.00pm- Nelson Kirtan Collective- call & response chanting
- uplifting, healing and meditative with live music.
For more info contact Bex - 0275451907 connect@kindredstudio.co.nz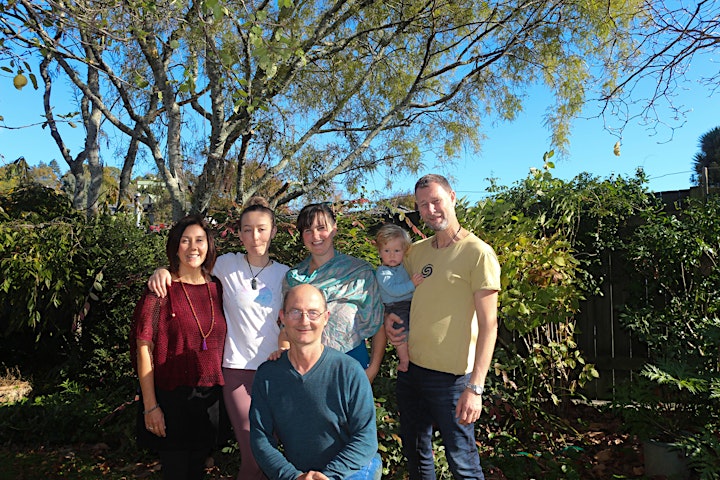 Organiser of Nelson International Day of Yoga