Description
AN INTRODUCTION TO MINDFUL EATING
$99 for entire course including 4 classes, guided mindful eating exercises and weekly articles
Mindfulness has proven to be very effective in assisting people to eat in a more naturally healthy way. Healthy, in this case, meaning a way that is right for your lifestyle and your body.
Mindful eating involves use of meditation and mindfulness practices to build our capacity to be aware and to direct our attention to the present moment. With mindful eating, we can better observe our triggers to overeating and eating when we are not hungry. With mindfulness, we can develop a new, flexible relationship to food and eating. The use of mindful eating techniques can help us, with regular practise, to reconnect with our body's own systems for hunger and fullness and to start to identify the thoughts, emotions and behaviours that lead us to overeat or eat when not hungry. By listening to what our bodies need, we can move toward a more positive relationship with food and with our bodies.
This course is an abbreviated overview of Mindfulness Based-Eating Awareness Training (MB-EAT). MB-EAT is an evidence-based, 12 session, group program created in the USA by Dr. Jean Kristeller and colleagues.
What you get from this course…
Ways to decrease mindless eating, emotional eating and binge eating.
How to reconnect with your body's own built in systems of hunger and fullness.
How to release yourself from negative judgments about food and your body.
How to slow down, savour and more fully taste and enjoy food.
How to become less reactive and more calm; especially when making food decisions.


What's included in this course…
Four weekly 60-minute group classes
Three guided mindfulness meditations for you to download
Handouts with useful reflections and practices
Opportunities for questions and answers
Extra weekly online articles.


No weigh-ins, no calorie counts…
There are no weigh-ins or calorie counts required for you to get benefit from this course.
The course encourages you to use your own insight and awareness to guide you.
The course is designed by expert psychologists and delivered by experienced trainers.
There is no religion or dogma in the course; just a focus on your own everyday experience.


Week 1: What is Mindful Eating?
What is mindful eating and how can it be helpful?
What evidence do we have that it works?
How can we cultivate mindful eating behaviour?

Week 2: Our Body and Our Thoughts: Internal and External Triggers to Eating
Week 2:
We will look at internal and external triggers for hunger and eating.
We will discuss how our patterns and habits of thinking can influence when we eat and how much we eat. These thought patterns can lead to mindless eating, emotional eating and binge eating.
We will cover black and white thinking and behavioural chaining.
We will discuss the benefits of taking a non-judgemental stance towards ourselves and the food choices that we make.


Week 3: Chasing Taste: Mindfulness of Our Taste Buds
We will demonstrate how mindfulness of how our taste buds operate can influence how much of any one type of food we consume.
We will look at how we can shift our focus from quantity of food to quality of food: we can eat less yet feel more satisfied.


Week 4: Cultivating Connection and Kindness Towards Yourself and Your Body
Many people with food issues make negative judgments about themselves and dislike their bodies. Guilt about food intake is common.
We will discuss some ways to move away from this pattern and towards kindness and acceptance and a more positive relationship with food and with our bodies.



What is Mindfulness?
Mindfulness means "paying attention in a particular way; On purpose, in the present moment, and non-judgementally." – Jon Kabat Zinn (Professor of Medicine Emeritus Stress Reduction Clinic and the Centre for Mindfulness in Medicine).
Mindfulness and meditation are both gaining in popularity as more and more people discover how this simple skill can have a profoundly positive impact on your life. Organisations such as Google, Apple, Nike and Yahoo! now run mindfulness programmes and sessions for staff during work hours. Modern research about mindfulness and meditation shows measurable and significant benefits to people including less stress, less anxiety, greater focus, calm and happiness.
This particular course emphasises your own natural wisdom, your own innate OKness, right here and now. The instructions and guidance will be explicitly inviting you to embrace your whole human experience as it happens, moment by moment with a radical acceptance.
"Mental Health Foundation mental health promoter, Grant Rix, says mindfulness has been shown to benefit our brains to such an extent that we can feel calmer, more aware, have an increased ability to focus and concentrate, remember things better and feel happier." - NZ Mental Health Foundation Press Release July 2012
Who is this course suitable for?
People who struggle with emotional eating, binge eating or mindless eating.
People who struggle with guilt over food decisions.
People wanting to explore mindfulness and meditation in relation to relaxation, stress reduction and wellness.




How long is each weekly class and what happens?
Each class is 60 minutes long. A typical class will include:
An overview of the topics for that session
A practical mindfulness exercise
A guided mindfulness meditation
An online article
Time for questions and answers.
Refund policy and money back guarantee
Should you attend the entire course and not be satisfied, you are entitled to a full 100% refund should you wish.
The trainer is Meegan Care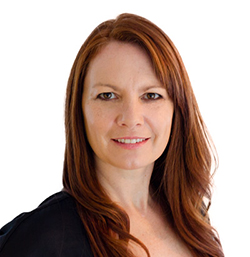 I have practised meditation for 25 years, and am a registered Craniosacral Therapist (BCST) and Psychosynthesis Counsellor. I have worked with individuals in private practice for around 15 years and regularly facilitate retreats and workshops in New Plymouth.
In clinic, I specialise in working with individuals experiencing anxiety, stress and chronic pain conditions, and I love to teach my clients mindfulness-based approaches that support their health
and wellbeing.
I live in central New Plymouth with my husband, two daughters, dog, cat and two happy roaming chickens.
Testimonials for Heidi and The Mindful Eating Programme:
"I attended a 1-day workshop with Dr Heidi Douglass in October 2014, introducing us (providers and public) to Mindfulness Based Eating Awareness Treatment. Dr Douglass has a lovely calm manner and "practiced what she preached'' leading us in a day of mindfulness and eating awareness. I work with clients with eating disorders, and see benefits of this programme for people with disordered eating. The skills they would learn in this non-threatening environment could be very effective on their journey towards change."
Lynne Blake, Consultant Clinical Psychologist. Hamilton NZ.


"Heidi established a warm and inviting setting for the workshop. She moved through the workshop at a pace that allowed one to absorb and consider the information. The content of the workshop had a good balance between presenting the empirical information and real life events. The experiential exercises were fantastic and provided a sample of how mindfulness and mindful eating would be beneficial for myself and the clients I work with in my practice."
Vanessa Burrett, MSocSci, DipPsych(Clin), MNZPsS
Registered Clinical Psychologist, Hamilton, NZ.


"I have attended Dr Douglass's workshop. The workshop was well organised, the content was relevant and linked to the everyday challenges I face. Dr Douglass used structured guided meditations. I recommend this professional workshop for those managing their relationship with food."
Andrea Cullen, PhD│Registered Clinical Psychologist│Te Kohao Health
Questions or More Information:
If you have questions or require more information, please:
View the Mindfulness Works website
Email: karen@mindfulnessworks.co.nz
Ring or text: 027 664 9281
Website Contact Form: Mindfulness Works website contact form