New Zealand Pompe Network Conference

Saturday, 24 March 2018 from 8:00 am to 5:00 pm (NZDT)
Event Details
AGENDA 
Saturday, March 24 2018
8.00am Powhiri - Maori Welcome – Freda
8.30am Registration
8.50am Introductions - Allyson
    
The Beginning:   
What is Pompe disease?
Diagnosing Pompe  - Dr Byrne
How does ERT work?   
Newborn Screening NZ - should we - how do we? Discussion with patients - Collette Bromhead NZORD
    
Break - Morning Tea   
    
Wellness:   
Testing-Sleep study/ABG/MRI. How often?
Respiratory support/PFTs. How often? Correct procedures
Breathing Equipment/masks, BiPAP, sipper - Resmed
Pain Management  
Diet/Exercise/Physiotherapy - Laura Byrne
   
Break - Lunch   
    
Support available:   
The Road to Reimbursement - Raymond Saich - 15 minutes
Local Help Through MDNZ - Ronelle Baker 15 minutes
Local Help Through NZORD/2018 Pompe project - CEO NZORD
NZ Neuromuscluar Disease Registry - Miriam Rodriquez 15 minutes
Genzyme Registry - Michelle Webb Hackenberry/Genzyme 10 minutes
    
Break - Afternoon Tea   
    
Trials and Q&A:   
ICAP & neoGAA Trial  - Sanofi
Amicus trial – Amicus
Audentes Gene Therapy Trial - Dr Byrne
Q&A Panel - All speakers
---
Speaker Bios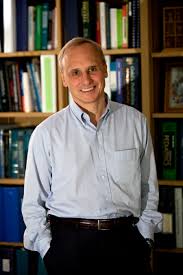 Academic Title
Director, UF Powell Gene Therapy Center
Professor, Pediatrics and Molecular Genetics & Microbiology
Associate Chair, Pediatrics
About
Dr. Barry J. Byrne is a clinician scientist interested in a variety of rare diseases, with specific attention to developing therapies for inherited muscle disease. As a pediatric cardiologist, his focus is on conditions that lead to skeletal muscle weakness, cardiac dysfunction and respiratory dysfunction. His research team has made significant contributions to the understanding and treatment of Pompe disease, a type of muscular dystrophy resulting from abnormal glycogen accumulation in the muscle. His current research has focused on developing new therapies using the missing cellular protein or the corrective gene to restore muscle function in Pompe and other inherited myopathies.
Dr. Barry Byrne is the Associate Chair of Pediatrics and Director of the Powell Gene Therapy Center at the University of Florida. After obtaining a B.S. degree in Chemistry from Denison University, he pursued his medical education, as well as a Ph.D. in Microbiology and Immunology, at the University of Illinois. He completed his pediatric residency, cardiology fellowship training and post-doctoral training in Biological Chemistry at Johns Hopkins University. Joining the University of Florida in 1997, he has served in a variety of clinical, research and educational roles, and is now the Earl and Christy Powell University Chair in Genetics.
Key Publications
Found at Pubmed: http://www.ncbi.nlm.nih.gov/sites/entrez under "Byrne BJ"[Author]
Tagged as: Autosomal recessive lysosomal storage disease, Barth Syndrome, Cardiomyopathy, Cellular and Molecular Therapy, Clinical Trials, Gene therapy, Genetic diseases, Hemophilia, Inherited muscle disease, Muscular dystrophy, Pompe Disease
Raymond Saich OAM ​- President Australian Pompe Association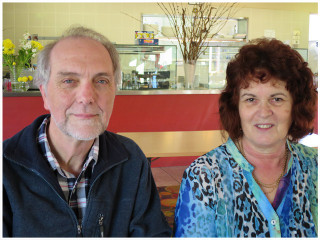 Website
Raymond's Story

​A long-time advocate for sufferers of Pompe disease, Raymond used his position as president of the Australian Pompe's Association to lobby the federal government to place valuable medication onto the Pharmaceutical Benefits Scheme (PBS).  It's for this work that he has been awarded a Medal of the Order of Australia in the Queen's Birthday Honours List.
Raymond also has Pompe disease.
​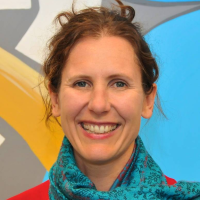 New Zealand Neuromuscular Disease Registry Curator & Program and Service Advisor
​ 
Committees/Professional groups/Services
Human Genetics Society of Australasia
Australasian Society of Genetic Counsellors
World Muscle Society


Michelle Hackenberry NR-CMA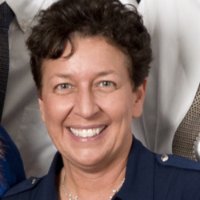 Website
Data Registry Services, LLC

Michelle Hackenberry is a Nationally Registered Certified Medical Assistant. She is the Study Coordinator/Chief Operations Officer with Data Registry Services based in Pittsburgh, PA., a company Michelle and her business partner, Eric Rice, founded in 2014. Together with their PI, Dr. Michael Joseph, they recognized a need for registry site availability for those affected with lysosomal storage diseases who were not actively being treated by a physician at a registry site.
 
Michelle received her certification from Central Penn Business School and Thompson Institute in Harrisburg, PA. She is certified by the American Association of Medical Assistants, (AAMA) and the National Association for Health Professionals (NAHP). She is also affiliated with the American Association of Orthopedic Executives (AAOE).
 
Michelle also is a proud mom to her 3 adult children; two of which are affected by juvenile onset Pompe Disease.
Dr Collette Bromhead - Chief Executive NZORD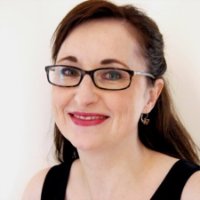 Collette is a clinical scientist with 20 years' health sector leadership and academic experience. She comes to NZORD from Massey University where her research has focused on improving the performance and accessibility of genomic tests. Collette has a strong background in health advocacy and has held multiple advisory roles for the Ministry of Health. With a career that bridges both the sciences and clinical medicine, Collette enjoys bringing ideas from these fields together to increase the understanding of patients, clinicians and colleagues.
Ronelle Kiterangi Baker - 

Chief Executive MDANZ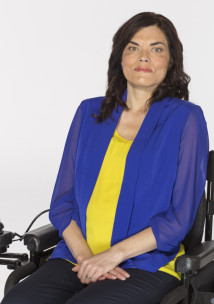 Following a varied 20 year career that includes DHB and NGO settings, Ronelle became the first CEO of the Muscular Dystrophy Association of New Zealand to have lived experience of a neuromuscular condition in February 2016.  It is therefore no surprise that one of her favourite leadership quotes is by former US pro basketball coach John Wooden - "The most powerful leadership tool you have is your own personal example."
Ronelle will share insights and information with delegates, focusing on the power of support groups working in collaboration to achieve better outcomes. 
Linda Glassick - Patient Advocacy and Communications Manager, Sanofi Genzyme ANZ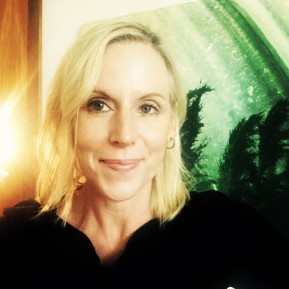 Linda joined the Sanofi Genzyme team in 2016 to lead Patient Advocacy for the Rare Diseases group.  In addition she manages Communications, Internal and External across the Genzyme portfolio. Linda is a Journalist by profession and holds a Masters Degree in International Business Relations.  Prior to her current role Linda worked for over a decade in a variety of business areas across Sanofi Australia.  She has worked in the Pharmaceutical industry for close to 20 years and is passionate about patient centricity and ensuring that the voice of the patient is appropriately captured across all communications and stakeholder interactions.  
Anthony Earp - Senior Medical Manager at Sanofi Genzyme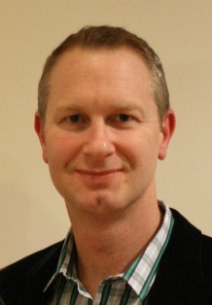 Anthony Earp is a pharmaceutical industry professional with over 25 years' experience.  The vast majority of this time has been spent at Genzyme (now Sanofi Genzyme) working in the field of rare diseases, in particular the lysosomal storage diseases and endocrine cancers. He currently holds the title of Senior Medical Manager.  
---
Social Events - Optional attendance
A great chance to get to know each other and have more of a chat with other guests
Friday evening Mix 'n' Mingle – 7-9pm - for conference attendees.  Nibbles are provided, plus cash bar available

Saturday evening Buffet Dinner - 6.30-midnight - conference attendees, family and friends welcome - 3 course buffet dinner including:
Cold Buffet
 Garden salad, cherry tomato, carrots, red onion, olives, pecorino cheese
Gourmet potato, celery, gherkins, capers, spring onion, garlic infused sour cream
Slaw, green apple, red cabbage, green cabbage, toasted sesame seeds
Baby beetroot, walnuts, feta cheese
Hot Buffet
Warmed selection of bread rolls
Herb roasted kumara and pumpkin
Fragrant jasmine rice
Broccoli and cauliflower florets, oriwa olive oil, sea salt
Crumbed hoki fish fillets
Roast leg of lamb with red wine jus
Vinal's butter chicken curry, crispy fried curry leaves
 Sweet Buffet
 Chefs selection of sweet slice cakes, red velvet, chocolate mud cake
Cheese cake selection, passion fruit, boysenberry
Fresh fruit salad with verjuice and vanilla syrup
Freshly brewed coffee and tea
---
Accommodation
​
Novotel Auckland Airport
Auckland International Airport
Ray Emery Drive, Auckland 2022 
Tel: (+64)9/2577200
Fax: (+64)9/257722
Website for bookings

If you require overnight accommodation at the conference centre, please see details below:
Accommodation is at your own expense and we have secured a special price for conference attendees of $249 per night per room.  When booking please mention you are attending the New Zealand Pompe Network Conference to get your special rate.  Please note: Breakfast not included in special price.

The hotel/conference centre is directly across the pedestrian crossing from the Auckland International Airport so there is no need for attendees to have taxi requirements.

The hotel/conference centre is 10 minutes walk, or a 5 minute free bus ride (leaves every 15 minutes) from the domestic air terminal at Auckland airport.

Parking is available -




Discounted self-service car parking is available to conference guests;
Guests must park in the short term uncovered "A" car park which is situated opposite the international terminal behind the hotel.

The hotel is unable to provide the discounted rate should Delegates Park in the short term uncovered "C" premium car parking spaces situated in front of the hotel.
Self-service car parking in short term uncovered "A" 0-12 hours parking is $12.00 per ticket, and 12-24 hours is $27.00 per ticket. Should Delegates Park in the short term uncovered "C" premium car parking spaces situated in front of the hotel it is $41.00 per ticket to be paid at the airport parking.

Please note Auckland International Airport has introduced a 90 min area within the short-term uncovered "A"
The hotel will not be held responsible for any ticket loss. Should guests lose their parking ticket, please contact the Auckland Airport, a charge may be applied by the Airport.
Save This Event
When & Where

Novotel Auckland Airport
Ray Emery Drive
Auckland, Auckland 2022
New Zealand

Saturday, 24 March 2018 from 8:00 am to 5:00 pm (NZDT)
Add to my calendar