New Zealand Pompe Network Conference

Saturday, 24 March 2018 from 8:00 am to 5:00 pm (NZDT)
Event Details
AGENDA 
Friday 23 March
7pm-9pm Casual Mix 'n' Mingle - Remu Foyer, Level 2
Nibbles, juice, fizzy and water provided.  Cash bar for wine and beer
                       Saturday 24 March
7am - 8am Breakfast - Remu Foyer, Level 2 
For in house guests at the hotel Friday night
8am-8.30am Powhiri (Maori Welcome) - Paataka Room, Level 2 - All welcome to attend
8.30am-9am Registration & Coffee/Tea - Remu Foyer, Level 2 - All attendees
9am-9.10am Introductions - Paataka Room - Allyson Lock 10
Session 1
9.10am NZORD- What the future holds/Govt update - Dr Collette Bromhead 20
9.30am NZ Neuromuscular Disease Registry - Miriam Rodrigues 15
9.45am Diagnosing Pompe + Newborn Screening - Dr Barry Byrne 40
10.25am Breathing Equipment/Masks, bipap, sipper machine - Annelise La Roche 15
10.40am Break - Morning tea - Remu Foyer, Level 2
Session 2
11.10am Photo session 10
11.20am Exercise/Physiotherapy - Laura Byrne 40
12.00pm International Charitable Access Program - Anthony Earp 20
12.20pm Patient Story - Freda Evans 10
12.30pm Break - Lunch - The Square Restaurant, Ground Level
Session 3
1.30pm Newborn Screening NZ - Dr Dianne Webster 40
Screening principles

Newborn Screening in NZ - current

Governance of screening in NZ

Pathway to adding new disorders-example SCID

What information will be needed for the application

What are the likely snags for Pompe?

Unanswered questions
2.10pm Data Registry - Michelle Webb Hackenberry 15
2.25pm Muscular Dystrophy Association NZ - Ronelle Baker 15
2.40pm The Road to Reimbursement - Raymond Saich 10
2.50pm Break - Afternoon Tea - Remu Foyer, Level 2
Final Session
3.15pm University of Florida Gene Therapy Program  -Dr Barry Byrne 40
3.55pm Bringing a Rare Disease Drug to Market - Anthony Earp 30
4.25pm Audentes Gene Therapy Program and Company Overview - Chelsea Karbocus & Dr Doug Laidlaw 20
4.45pm Q&A Panel - All speakers          Time as required
End of day sessions
6.30pm-midnight Buffet dinner
 ** We will be taking photos and maybe some video.  Please let us know if you do not want your image recorded **
---
Speaker Bios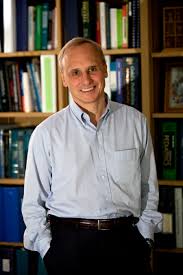 Academic Title
Director, UF Powell Gene Therapy Center
Professor, Pediatrics and Molecular Genetics & Microbiology
Associate Chair, Pediatrics
About
Dr. Barry J. Byrne is a clinician scientist interested in a variety of rare diseases, with specific attention to developing therapies for inherited muscle disease. As a pediatric cardiologist, his focus is on conditions that lead to skeletal muscle weakness, cardiac dysfunction and respiratory dysfunction. His research team has made significant contributions to the understanding and treatment of Pompe disease, a type of muscular dystrophy resulting from abnormal glycogen accumulation in the muscle. His current research has focused on developing new therapies using the missing cellular protein or the corrective gene to restore muscle function in Pompe and other inherited myopathies.
Dr. Barry Byrne is the Associate Chair of Pediatrics and Director of the Powell Gene Therapy Center at the University of Florida. After obtaining a B.S. degree in Chemistry from Denison University, he pursued his medical education, as well as a Ph.D. in Microbiology and Immunology, at the University of Illinois. He completed his pediatric residency, cardiology fellowship training and post-doctoral training in Biological Chemistry at Johns Hopkins University. Joining the University of Florida in 1997, he has served in a variety of clinical, research and educational roles, and is now the Earl and Christy Powell University Chair in Genetics.
Key Publications
Found at Pubmed: http://www.ncbi.nlm.nih.gov/sites/entrez under "Byrne BJ"[Author]
Tagged as: Autosomal recessive lysosomal storage disease, Barth Syndrome, Cardiomyopathy, Cellular and Molecular Therapy, Clinical Trials, Gene therapy, Genetic diseases, Hemophilia, Inherited muscle disease, Muscular dystrophy, Pompe Disease
Raymond Saich OAM ​- President Australian Pompe Association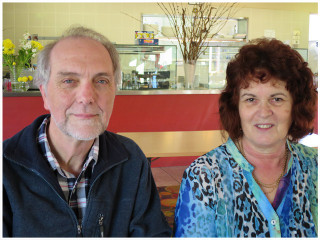 Website
Raymond's Story

​A long-time advocate for sufferers of Pompe disease, Raymond used his position as president of the Australian Pompe's Association to lobby the federal government to place valuable medication onto the Pharmaceutical Benefits Scheme (PBS).  It's for this work that he has been awarded a Medal of the Order of Australia in the Queen's Birthday Honours List.
Raymond also has Pompe disease.

 ​
New Zealand Neuromuscular Disease Registry Curator & Program and Service Advisor
​ 
Committees/Professional groups/Services
Human Genetics Society of Australasia
Australasian Society of Genetic Counsellors
World Muscle Society
Michelle Hackenberry NR-CMA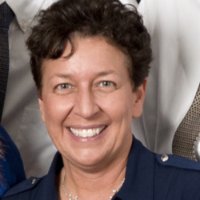 Michelle Hackenberry is a Nationally Registered Certified Medical Assistant. She is the Study Coordinator/Chief Operations Officer with Data Registry Services based in Pittsburgh, PA., a company Michelle and her business partner, Eric Rice, founded in 2014.
Together with their PI, Dr. Michael Joseph, they recognized a need for registry site availability for those affected with lysosomal storage diseases who were not actively being treated by a physician at a registry site.
 
Michelle received her certification from Central Penn Business School and Thompson Institute in Harrisburg, PA. She is certified by the American Association of Medical Assistants, (AAMA) and the National Association for Health Professionals (NAHP). She is also affiliated with the American Association of Orthopedic Executives (AAOE).
 
Michelle also is a proud mom to her 3 adult children; two of which are affected by juvenile onset Pompe Disease.
Dr Collette Bromhead - 

Chief Executive NZORD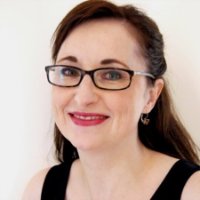 Collette is a clinical scientist with 20 years' health sector leadership and academic experience. She comes to NZORD from Massey University where her research has focused on improving the performance and accessibility of genomic tests. Collette has a strong background in health advocacy and has held multiple advisory roles for the Ministry of Health.
With a career that bridges both the sciences and clinical medicine, Collette enjoys bringing ideas from these fields together to increase the understanding of patients, clinicians and colleagues.
Ronelle Kiterangi Baker - Chief Executive MDANZ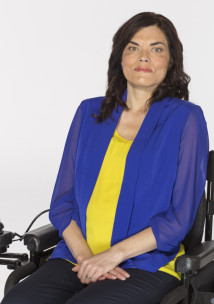 Following a varied 20 year career that includes DHB and NGO settings, Ronelle became the first CEO of the Muscular Dystrophy Association of New Zealand to have lived experience of a neuromuscular condition in February 2016.  It is therefore no surprise that one of her favourite leadership quotes is by former US pro basketball coach John Wooden - "The most powerful leadership tool you have is your own personal example."
Ronelle will share insights and information with delegates, focusing on the power of support groups working in collaboration to achieve better outcomes. 
Anthony Earp - Senior Medical Manager at Sanofi Genzyme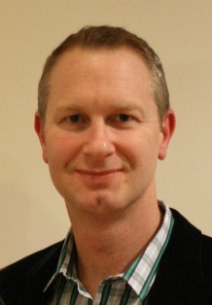 Anthony Earp is a pharmaceutical industry professional with over 25 years' experience.  The vast majority of this time has been spent at Genzyme (now Sanofi Genzyme) working in the field of rare diseases, in particular the lysosomal storage diseases and endocrine cancers.
Anthony currently holds the title of Senior Medical Manager.  
Chelsea Karbocus - Senior Manager, Patient Advocacy & Engagement at Audentes Therapeutics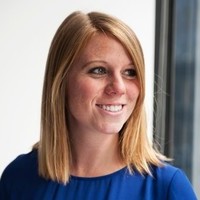 Chelsea Karbocus joined Audentes Therapeutics as Senior Manager, Patient Advocacy & Engagement in February 2018. She has more than 8 years of experience in patient engagement and communications.
Chelsea has had the opportunity to partner with and learn from patients, families, and patient advocacy organizations across many different therapeutic areas. She has extensive experience developing patient education materials, communication strategies, and integrating the patient and family perspective into both clinical and commercial activities.
Chelsea is honored to partner with the patient community in an effort to make a meaningful impact for patients and their families
Dr Doug Laidlaw –

Senior Medical Science Liaison

at

Audentes Therapeutics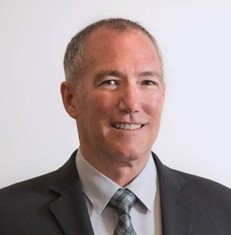 Doug Laidlaw, PhD is currently a Senior Medical Science Liaison in Medical Affairs with Audentes Therapeutics, supporting drug and clinical development, and education related to the company's gene therapy development programs for X-Linked Myotubular Myopathy, Crigler-Najjar Syndrome, Pompe Disease and CASQ2-related Catecholaminergic Polymorphic Ventricular Tachycardia. Prior to joining Audentes, Doug worked in many therapeutic areas, including CNS disorders, Chronic Kidney Disease, Multiple Sclerosis and in rare genetic disorders such as Fabry Disease and Polycystic Kidney Disease. He has close friends and family members with both rare and chronic diseases and is committed to supporting novel research that brings new therapies and hope to patients.
After completing undergraduate studies in Civil Engineering and in Health Sciences in the California State University system, Doug studied biomechanics at the University of Arizona and received a Master of Science in Exercise and Sport Sciences. He then completed a doctoral program in Physiological Sciences, focusing his research on understanding the mechanisms underlying changes in the neural activation of muscles with advancing age. Doug is married and has a son studying business in the U.S. and a daughter studying Marine Sciences in Australia.
Dr Dianne Webster -

Clinical Scientist at LabPLUS at Auckland District Health Board
Director Newborn Metabolic Screening Programme
Lead Clinical Scientist Antenatal Screening for Down Syndrome & Other Conditions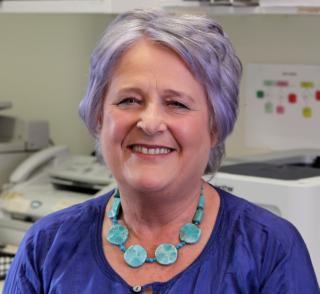 Dr Webster has responsibilities for newborn metabolic screening and has won an international award for excellence in global leadership in standards development.
Dr Webster has been active for many years in the establishment of both written and physical standards and initiated the International Society for Neonatal Screening (ISNS) lexicon and minimum data set some 20 years ago. She is a past chair of ISNS Standard Committee for Quality Assurance, and was involved in the development of the ISNS Dried Blood Spot Reference Preparation.
More recently she was appointed co-chair of a new ISNS Committee on Guidelines and Quality Assurance and co-chair of the CLSI-ISNS working group on terminology in newborn screening to undertake a project that will lead to a concise list of terms that should be used in newborn screening publications.
Laura Byrne -

Laura J. Byrne, B.S., P.T.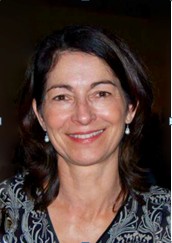 Laura received her Bachelor of Science degree from Denison University and her P.T. degree from the University of Pennsylvania.  She has extensive experience working in the areas of rehabilitation and sports medicine.  She has used aquatic therapy in her practice and is certified in Polestar Pilates, GyrotonicÒ, and GyrokinesisÒ.  Laura takes advantage of these exercise systems, as well as associated equipment, to increase body awareness and improve balance, posture, and function.  She specializes in training patients to maximize function as part of recovery from injury or in long-term care of chronic conditions. 
When & Where

Novotel Auckland Airport
Ray Emery Drive
Auckland, Auckland 2022
New Zealand

Saturday, 24 March 2018 from 8:00 am to 5:00 pm (NZDT)
Add to my calendar