Description
The 2017 election is fast approaching, but which political party really understands the challenges facing the tech sector, and which policies are going to hinder or help transform New Zealand into a future-focused tech-driven economy?
In partnership with Buddle Findlay, ITPNZ and NZTech have joined forces to bring this political panel debate, featuring the ICT spokespeople for all of the main political parties talking about the future of tech and debating which policies are likely to see our sector, and New Zealand, flourish.
Focused on New Zealand's Digital Future, the tech manifesto released by ITPNZ, NZTech and 18 other national tech bodies in May this year, the panel discussion will focus on the following policy areas:
• Tech, Skills and People (education, future of work, immigration)
• Business and the Economy (exports, security, research funding)
• Future of Government (procurement, open standards, privacy)
• Open floor – audience can ask anything tech-related
The panel will be facilitated by RNZ's Kathryn Ryan, the panel debate will kick off promptly at 5:30pm (doors open from 5:15pm), with refreshments and networking following at 6.45pm.


Political Panelists
Panelists include an ICT spokesperson from all the major parties:
Brett Hudson MP (NZ National Party)
Brett was elected on National's List in 2014 following 20 years in the ICT sector. Following 10 years at IBM, Brett held senior roles in TelstraClear and Oracle before moving into politics.
Clare Curran MP (NZ Labour Party)
Clare has been a Labour MP, representing Dunedin South, since 2008 and Labour's spokesperson for ICT and Open Government for many of the years since. She comes from a comms background prior to politics.
Gareth Hughes MP (The Greens)
Gareth is the long-standing Greens spokesperson for ICT, alongside tertiary education, skills and employment and science and innovation. Gareth became an MP in 2010, the youngest MP in the house at the time.
TBC (NZ First)

NZ First have also confirmed they will participate in the panel discussion and debate.
Facilitator: Kathryn Ryan
A journalist for twenty years, Kathryn began in print, and joined RNZ in 1999. She spent six years reporting on Parliament in RNZ's Press Gallery office, the last three as RNZ's political editor. She became host of Nine to Noon in May 2006.
This is a joint event from ITP NZ and NZTech, in partnership with Buddle Findlay. Places are strictly limited - registration essential and please register early.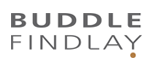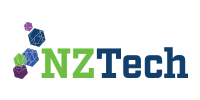 Organiser of New Zealand's Digital Future Panel Debate: Political parties and the Tech Sector Wellington
NZTech is the voice of the New Zealand tech sector and our vision is to create a prosperous New Zealand underpinned by technology.
NZTech represents over 800 organisations across the New Zealand tech landscape who collectively employ almost 100,000 people. Our members are startups, local tech firms, multinationals, education providers, financial institutions, major corporations, network providers and high tech manufacturers. Our purpose is to connect, promote and advance the use of technology to help the tech sector and the economy grow.
Visit our website www.nztech.org.nz and sign up to our free newsletter for regular event updates.
Please be advised photographs may be taken at our events, for use on our website, social media and marketing materials. By registering for this event, you provide consent to this.