Description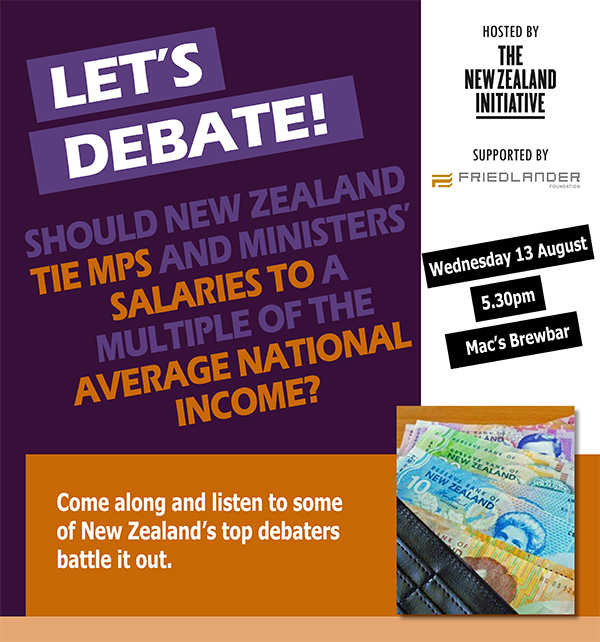 Date and Time:
Wednesday, 13 August 2014
5.30pm - 6.00pm Arrival
6.00pm - 7.00pm Debate and Q&A
7.00pm - 8.00pm Drinks and nibbles
Location:
Te Aro Room
Mac's Brewbar
Corner Taranaki and Cable Streets
Wellington 6011
Organiser of Next Generation Debates - Semi Final (Wellington)
The New Zealand Initiative is an independent public policy think tank supported by chief executives of major New Zealand businesses. Our mission is to help build a better, stronger New Zealand. We are taking the initiative to promote a prosperous, free and fair society with a competitive, open and dynamic economy. We develop and contribute bold ideas that will have a profound, positive, long-term impact on the well-being of New Zealand.