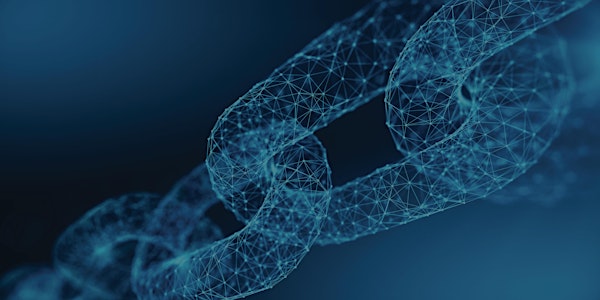 NFT: Truths, myths & futures of non-fungible tokens in the arts
NFT: Truths, myths & futures of non-fungible tokens in the arts
About this event
NFT (non-fungible token) is a new technological innovation developed to create a marketplace for digital goods.
This solution aims to exploit the blockchain to achieve digital scarcity and digital ownership. NFTs have exploded in the last few months into popular media, and creative production and consumption, but their use and abuse raises several questions. What is, exactly, an NFT? What can NFTs do with and for the arts? Who are the NFT creators, artists and collectors currently participating in an NFT arts market? Is the NFT just yet another by-product of a techno-enthusiast environment, or does it have the potential to disrupt the traditional art market as we know it? Why is there so much hype around it?
This webinar brings academic researchers into conversation with NFT entrepreneurs to explore and debate cutting edge technological and creative enterprise.
A Zoom link to the webinar will be sent out 24 hours and 1 hour before the event.
Host
Fabio Morreale
Fabio Morreale is an artist and music scholar teaching composition and computer music at the University of Auckland. His research is focused on understanding how computer technologies are shaping the way we create and experience art and music and on designing alternative futures
Panelists
Associate Professor Alex Sims, University of Auckland Business School
Alex Sims is an Associate Professor at the University of Auckland Business School. Her current research interests are in blockchain, particularly decentralised autonomous organisations (DAOs). Her legacy research includes copyright law. Alex teaches copyright law, general intellectual law and commercialisation of intellectual property. She is a Research Associate for the UCL Centre for Blockchain Technologies, a BlockchainNZ's Executive Council member and a member of the OECD's Blockchain Expert Policy Advisory Board (BEPAB). She is a former President of the Asian Pacific Copyright
Aaron McDonald, CEO + Co-founder centrality.ai "A world UNcorporated"
Aaron is a 20 year tech industry veteran with experience leading teams across all aspects of a technology company. Aaron has held leadership positions in large technology companies managing portfolios over $1b in value across engineering and architecture, product management, product development, marketing and sales
Brooke Howard-Smith, Co-Founder of Unstoppable Art Machine https://unstoppableartmachine.com/
Brooke is currently the CEO of Otterfish, founder of Non Fungible Labs and WeAreTENZING. Brooke is constantly creating & collaborating with a group of New Zealand's and the world's brightest entrepreneurs through his investment fund KOL Direct. He also currently sits on several boards and advisory councils.