Not one single country, anywhere in the world, is corruption-free – true or...
Description
Not one single country, anywhere in the world, is corruption-free – true or false?
The Electra Business Breakfast Kapiti is delighted to be hosting Dr Michael Macaulay of the School of Government, Victoria University of Wellington. Mike will be speaking on
integrity, ethics and anti-corruption
from a global and New Zealand perspective.
In a world in which trust is noticeably decreasing, what are the links between ethics, integrity and good governance?
Is being perceived to be good, simply an issue of reputation or are there more tangible benefits?
And how can business protect its future with integrity?
See you there! Book early to avoid disappointment.
---
About the Presenter:

Michael Macaulay, MA (Hons), MSc, PhD

Dr Michael Macaulay is an Associate Professor at the School of Government, Victoria University of Wellington. He is currently a Visiting Professor at the Universities of Sunderland and York St John and is a former Visiting Professor at the University of Johannesburg. He has published extensively in the fields of integrity, ethics and anti-corruption in leading international journals.
From 2013-2016 Michael was the co-editor of the International Journal of Public Administration. He has edited several special issues Including Public Administration Review and International Review of Administrative Sciences, and he sits on the editorial boards of several other journals. He was appointed co-chair of the European Group of Public Administration (EGPA) permanent study group on integrity and quality of governance in 2011.
Away from academia, Michael spent seven years as a judge in the UK (Teesside Bench) and has worked with numerous government agencies and NGOs in New Zealand and internationally, including the NZ Police, the United Nations Office on Drugs and Crime, the Council of Europe and Transparency International. He has represented New Zealand at the OGP Global summit in 2015 and the inaugural Asia-Pacific Regional Summit in 2014 and works extensively with civil society and government agencies to promote OGP initiatives throughout the country.
---
Sponsored & Supported by Electra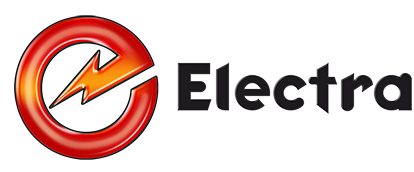 Proudly delivered by Kapiti Business Projects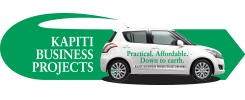 Delicious breakfast buffet (full english) by PartyPerfect Catering

---
Payment Policy
The cost to attend a breakfast is $25 (incl GST). Payment in advance is necessary to secure your seat at the Electra Business Breakfast unless you have a prior arrangement with Kapiti Business Projects. Seats are limited and your registration is taken as a firm booking.
All bookings can be done easily online. Kapiti Business Projects uses Eventbrite to manage Electra Business Breakfast events. This means you need to have your credit card handy as payment is handled in that way. Once you have booked and paid Eventbrite will email confirmation together with a GST tax invoice from Kapiti Business Projects to acknowledge your payment.
Cancellations made within 7 working days of the breakfast will not be refunded. Instead, we welcome a substitute to attend. A full refund can be made if it is more than 7 working days before the breakfast. You can request a refund from your Eventbrite notification and Kapiti Business Projects will review once notified by Eventbrite.