About this Event
NZ Junior Piano Competition 2020 - Recital: Tony YanTong Chen
Programme:
Liszt - Années de pèlerinage II, Deuxième année: Italie, S. 161
Scriabin - Sonata No. 4 in F sharp major, Op. 30
Tchaikovsky - The Seasons, Op. 37: January, November
Prokofiev - Sonata No. 7 in B flat major, Op. 83 "Stalingrad"
Biography:
Winner of the 2019 Wallace National Piano Competition (renamed to the NZ National Piano Competition from 2021), Auckland-born pianist ​Tony YanTong Chen​ is a current student at the prestigious Eastman School of Music in New York learning under the tutelage of Professor Alan Chow. Tony's principal teachers in New Zealand include ​Dr Jian Liu, Bryan Sayer, Dr Rae de Lisle, Able Zhu, and Jenny Jung. Tony won several regional competitions in Auckland, Te Awamutu, Hamilton, and Tauranga, and has benefited from scholarships from the Dame Malvina Major Foundation, Waikanae Music Society, Institute of the Registered Music Teachers New Zealand, and the Manukau Symphony Orchestra. ​He has enjoyed playing violin in ​many local ensembles including the Auckland Symphony Orchestra, Auckland Youth Orchestra, Manukau Symphony Orchestra, and Wairua Sinfonietta. More recently, Tony won 2nd Prize (Alternate Winner) in the MTNA Young Artist Competition in New York. With the support of Professor Jack Richards, Tony has participated in festivals in Canada (Orford), Switzerland (Bonay), and Spain (Valencia) where he concertized in prominent venues. He has also performed in masterclasses for distinguished pianists including Jerome Lowenthal, Alexander Kobrin, Douglas Humpherys, Boris Slutsky, Pavel Nercessian, Edith Fischer, Pierre Reach, John Perry, Anton Nel, and Jean Saulnier, amongst others.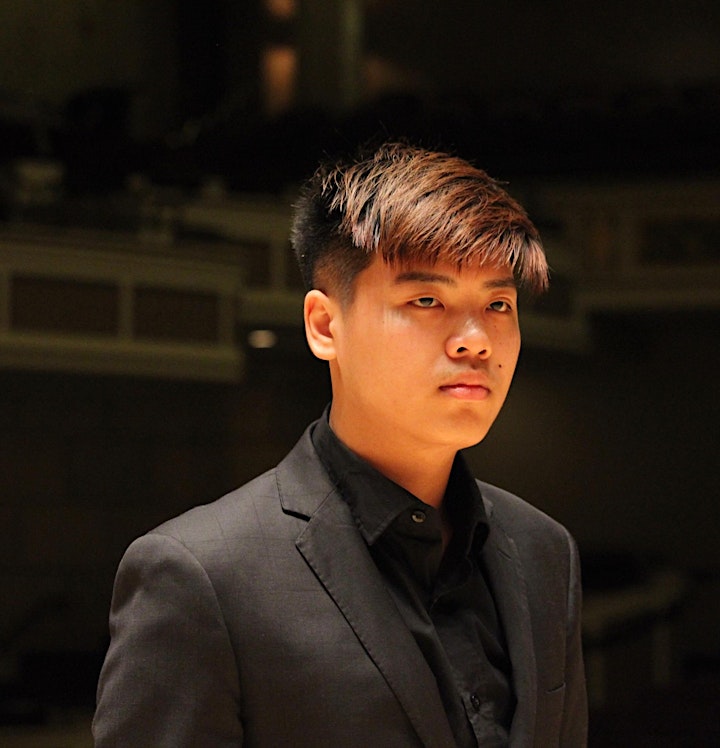 Presented by Lewis Eady Charitable Trust. With thanks to our supporters: Auckland Branch IRMTNZ, SOUNZ, and Bach Musica NZ.
There will be a professional photographer on site to capture unforgettable musical moments, which may be used by Lewis Eady and the Lewis Eady Charitable Trust to promote future events and other services. If you wish not to be photographed, please notify the Front of House staff or the Competition Committee prior to the event.
NZ JUNIOR PIANO COMPETITION 2020
Join 16 of New Zealand's finest young pianists on a musical journey of a lifetime at the NZ Junior Piano Competition 2020. Since 2014, NZJPC has become an indispensable platform for young New Zealand pianists* to perform at a national standard, receive valuable masterclasses from industry professionals, and connect with fellow pianists.
The biennial NZ Junior Piano Competition gives New Zealand pre-tertiary pianists the opportunity to compete for prizes totalling over $4,000. From submitted DVD auditions, the NZJPC Preliminary Adjudicator will select up to 16 students to participate in the competition. Competitors perform a 20-minute recital programme of their choice with at least three musical periods included. Only 6 competitors are selected by the 2020 Adjudicator to compete in the Final Round held on Sunday 4 October. *For the full rules and regulations, visit www.lect.co.nz/nzjpc-2020
Musical journey of a lifetime
#NZJPC2020