NZ Valentine's LOVE COACH RETREAT in Waiheke Island
About this Event
"I WILL BRING BALI TO WAIHEKE ISLAND & CREATE UNFORGETTABLE QUALITY TIME WITH YOU" Adriane Hartigan-von Strauch
NZ Valentine's LOVE COACH Retreat in Waiheke Island - 5th to 8th March 2020
You are invited to join us to the 2020 Valentine's Retreat LOVE COACH Adriane Hartigan is facilitating in Palm Beach - held the third time as an annual event at this magnificent location - to relax, unwind, release, heal and renew your inner vows for happiness & fulfillment in the area of intimate & core relationships in your life!
This year's retreat weekend is created as a sequence of 3 One-Day Seminars & Retreat Processes - starting 10am and finishing officially 6pm every day - and a Welcome Dinner on the first evening of the retreat starting at 6pm. Orders on your own cost. Here the program...
Thursday, 5th March - LOVERS IN TRANSIT DATE & DINNER at Local Waiheke Winery
Friday, 6th March - LOVE LIFE HEALING - release past Relationship Conditioning & Repair your Quantum Field
Saturday, 7th March - LOVE LIFE CREATION - invoke & manifest true & authentic Connection, Communication & Chemistry
Sunday, 8th March - LOVE LOUNGE for LOVERS IN TRANSIT - an open forum for Discussion & Exploration around Love, Dating, Sensuality & Sexuality
EXPERIENCE TRUTH, CONNECTION, MEDITATION, LISTENING, SELF EXPRESSION, INTIMACY, CONFIDENTIALITY, CREATIVITY, SINGING, DANCE, YOGA, MASSAGE, WELLBEING - BE AUTHENTIC AND FREE & PERMITTED TO BE VULNERABLE & last not least - SWIM WITH US, IF WANTED NAKED, AT BEAUTIFUL LITTLE PALM BEACH!!!
Please note, that all LOVE COACH group retreat sessions are personal development and social circle based internal and communication processes - and DO NOT include exchange of physical touch or sexual exploration.
WHAT TO BRING
Please wear comfortable & light clothing, also for yoga and dance - and bring your own water bottle & sunscreen lotion - and potentially a yoga mat & your swimming costume & towel.
Snacks and additional food/platters/cakes/fruit to share will be appreciated.
A shared lunch will be provided each day.
ACCOMMODATION OPTIONS
For those who decide to stay overnight in Waiheke Island & seek accommodation outside the retreat venue in PALM BEACH, please make personal arrangements, eg booking.com or www.bookabatch.co.nz. We are able to recommend various accommodation options in Waiheke on request. Please email or text us for the names and info of associated booking venues in all price categories.
HOW TO GET THERE
Fullers Ferry departs from Auckland City at 8.30am or 9am - and from Devonport at 9.10am. Ferry Tickets are $44.00 return ($38.00 Fullers Captain's Club) and a complimentary boat trip with the Gold Card 65+.
Bus stop (Route 2) is on front of retreat venue at corner Cory Rd and Hill Rd.
Venue address is 101 Hill Rd, Palm Beach. Waiheke Island.
Taxi Fare between Waiheke Ferry Building and Palm Beach is appr $20 one way. We recommend you book your taxi with 'Waiheke 50' under the number ph 027050510.
WELLNESS TREATMENTS
Therapeutic Massages are offered by my associate & highly qualified practitioner Moreah Sandwell - on Saturday and Sunday of the retreat weekend. Sessions are available for $40.00 for 30 min and $70.00 for 1 hrs. To ensure your additional rejuvenation- & retreat experience is scheduled, please book with us in advance. The fee can be paid in cash or by internet banking to Moreah in person on the day.
For LOVE COACH RETREAT Registration & Booking Info please
Phone/What's app/Text ADRIANE on +64 27 3170017 or NZ 0800 14 5683 (LOVE)
Email address is for all additional communication is info@lovecoach.co.nz
EFTPOS & PAY PAL as well as DIRECT CREDIT available.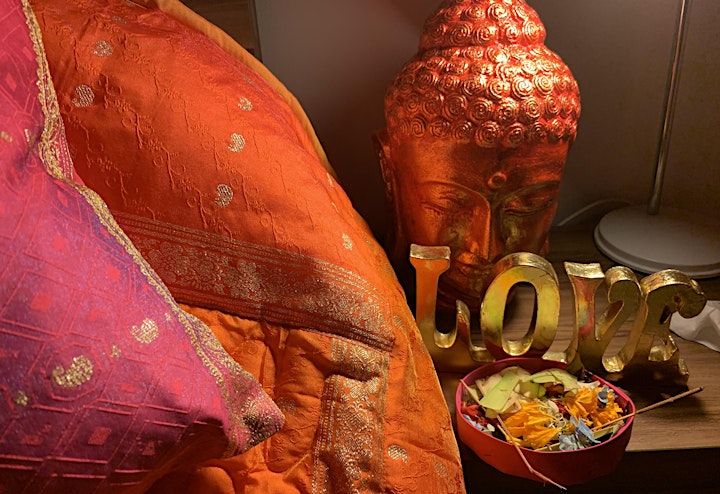 Adriane Hartigan-von Strauch, being New Zealand's leading Master Love Coach, is a Quantum Love- and Intimacy Awakening Expert & Healer, Love Visionary Intuitive, Vibrational Medicine Consultant and International Oneness Trainer specializing in transformational therapies and spiritual & personal development techniques, in addition to being a prominent Creative Entrepreneur and an international award-winning Film Editor & independent Film Producer.
Born as in Munich/Germany, Adriane has facilitated many public events and sacred seminars over the last 25 years - and has presented in Television & Radio, at national conferences and to international audiences speaking on the topics of Manifesting Love, Relationship Healing, Quantum Intimacy, the Healing Art of Jin Shin Jyutsu, Raja Yoga Heart Meditation, Oneness in Business and the Oneness Phenomenon for Global Awakening and Transformation.
To name only some of Adriane's personal & professional coaches & mentors: Tony Robbins, Dr Bruce Lipton, Marisa Peer, Bob Proctor, Lisa Nichols, Brandon Bays, Shakti Malan and Master John Douglas.
Adriane is an interactive, passionate and highly spiritually awakened coach, therapist and consultant. She integrates complementary & heart-centred coaching and healing methodologies and techniques to offer a highly personalized approach tailored to each client & her unique audiences.
With consciousness and compassion - and through accessing divine intuition she works with each individual to build on their inner knowing and strength - and to attain the personal development they are committed to accomplishing.