NZCCRC 10th Year Anniversary Public Lecture: Dr Elizabeth Economy

Wednesday, 19 June 2019 from 5:30 pm to 7:00 pm (NZST)
Event Details
Xi Jinping's Third Revolution and the Future of U.S.-China Relations 
Xi Jinping is transforming China at home and abroad. Inheriting a China burdened with slowing economic growth, rampant corruption, choking pollution, and a failing social welfare system, President Xi has reversed course, rejecting the liberalizing reforms of his predecessors. At home, the Chinese leadership has reasserted the role of the state into society and enhanced Party and state control. Beyond its borders, Beijing has recast itself as a great power, seeking to reclaim its past glory and to create a system of international norms that better serves its more ambitious geostrategic objectives. Will China realize these domestic and foreign policy goals under Xi? How should the United States and others respond in order to protect and advance their own interests? 
About the speaker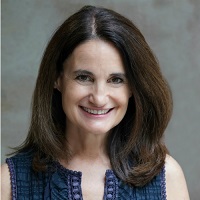 Elizabeth Economy is the C.V. Starr senior fellow and director for Asia studies at the Council on Foreign Relations and a distinguished visiting fellow at Stanford University's Hoover Institution.
Dr. Economy is an acclaimed author and expert on Chinese domestic and foreign policy. Her most recent book, The Third Revolution: Xi Jinping and the New Chinese State, (Oxford University Press, 2018; Thai edition, 2018; Chinese (Taiwan) edition, 2019) was shortlisted for the Lionel Gelber Prize, a prestigious literary award for foreign affairs books. She is also author of By All Means Necessary: How China's Resource Quest is Changing the World (Oxford University Press, 2014; Vietnamese, 2019) with Michael Levi, and The River Runs Black: The Environmental Challenge to China's Future (Cornell University Press, 2004; 2nd edition, 2010; Japanese edition, 2005; Chinese edition, 2011). The River Runs Black was named one of the top 50 sustainability books in 2008 by the University of Cambridge, won the 2005 International Convention on Asia Scholars Award for the best social sciences book published on Asia, and was listed as one of the top ten books of 2004 by the Globalist as well as one of the best business books of 2010 by Booz Allen Hamilton's strategy+business magazine. She also coedited China Joins the World: Progress and Prospects (Council on Foreign Relations Press, with Michel Oksenberg, 1999) and The Internationalization of Environmental Protection (Cambridge University Press, with Miranda Schreurs, 1997). She has published articles in foreign policy and scholarly journals including Foreign Affairs, Harvard Business Review, and Foreign Policy, and op-eds in the New York Times, the Washington Post, and the Wall Street Journal, among others. Dr. Economy is a frequent guest on nationally broadcast television and radio programs, has testified before Congress on numerous occasions, and regularly consults for U.S. government agencies and companies. She writes about topics involving China on CFR's Asia Program blog, Asia Unbound, which is syndicated by Forbes.com. In June 2018, Dr. Economy was named one of the "10 Names That Matter on China Policy" by Politico Magazine.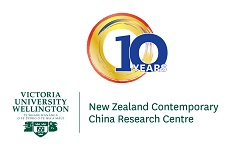 When & Where

Lecture Theatre 1, Rutherford House
Pipitea Campus
33 Bunny Street
Wellington, Wellington 6011
New Zealand

Wednesday, 19 June 2019 from 5:30 pm to 7:00 pm (NZST)
Add to my calendar
Organiser
The Centre promotes knowledge and understanding of contemporary China in New Zealand through research, collaboration and knowledge sharing.
Based at Victoria, the unique New Zealand Contemporary China Research Centre partners with eight New Zealand universities to support seminars, visitor exchanges, conferences and collaborative research into the political, economic, and social life of China today.