Description
Celebrate NZ Dance Week in Rotorua!
Whether you're a dance aficionado, like to shake it at weddings and family gatherings, or have never even set foot in a dance studio; this programme of FREE dance/movement workshops has something for all ages and abilities.
Head to the Lakes Performing Arts Company Studios and get a taste of an eclectic mix of dance forms - from musical theatre to ballet, ballet to jazz, jazz to salsa, salsa to hip hop + much more! This is an excellent opportunity to learn a few new steps and perhaps discover your newest passion.
All classes are aimed at a beginner level but all abilities are welcome to join!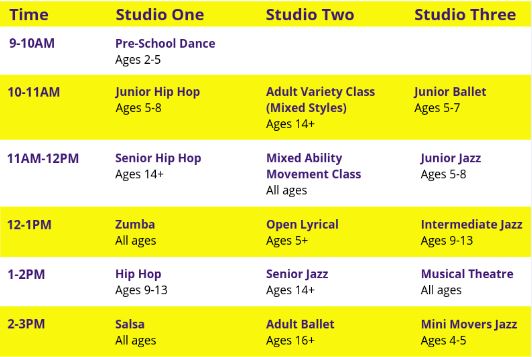 Presented by Dance Aotearoa New Zealand & Lakes Performing Arts Company, supported by Sport New Zealand & Creative New Zealand.