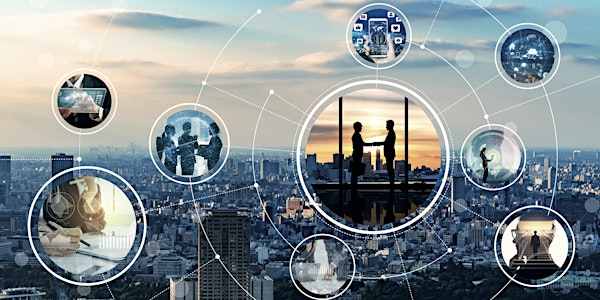 NZHIT Networking Event (Wellington): John Edwards Privacy Commissioner
Location
Level 4, Hope Gibbons Building - Alphero
7 Dixon Street
Wellington, Wellington 6011
New Zealand
Please join us for our in-person networking event in Wellington this November 25. Very limited 40 tickets due to COVID-19 restrictions!
About this event
We've found a new date after this event was postponed due to Covid-19 restrictions.
We have shifted this event to Wellington and will be live streaming it as well for those that can't meet in person. Numbers are strictly limited for this Wellington event due to Covid-19 regulations.
Come hear from New Zealand's Privacy Commissioner John Edwards. John is an outstanding speaker and brings the often tricky to navigate topic of privacy alive. He's here to answer all your questions relating to privacy in the digital health sector.
The event will be at Level 4, Hope Gibbons Building, 7 Dixon Street, Te Aro, Wellington 6011. A big thank you to Alphero for hosting us!
COVID-19 Event Policy:
Currently we are subject to Alert Level 2 restrictions and to ensure we comply with Government regulations the following policies will apply:
If you are unwell, please do not attend
Please sanitise your hands upon entering the venue
Upon arrival and during mingling time, we request that you please wear a mask
Seating will be placed at 1m distance between people in the venue for the Privacy Commissioner's talk
Individual nibbles and drinks will be appropriately provided under Covid-19 regulations and served at the time of being seated (please let us know if you have any specific dietary requirements)
Please place your mask back on once you have finished eating and drinking
A maximum of 40 people can attend the event
Please visit the COVID-19 website for further clarification of these regulations.
https://covid19.govt.nz/activities/events-and-entertainment/#events-and-entertainment-at-alert-level-2
We really appreciate Alphero making their premises available. Alphero, for the benefit of everyone that works there, made the decision to adopt a vaccination requirement for their site. We respect that decision and want to support them in honouring their commitment to their team. Therefore, we ask that if you are not vaccinated or if you would prefer not to disclose your vaccination status that you not attend the event in-person and that you join us online instead.
We are really looking forward to finally being able to bring you this event, even with Level 2 restrictions!