NZIA Auckland Branch | Exhibition Openings & Book Launch Event
Book Launch for Cohousing for Life, and two exhibition openings
About this Event

The NZIA Auckland Branch are pleased to bring you a combined opening event for two exhibitions and a book launch on Saturday 31 October from 2-4pm.
Please arrive for 2pm, the Book Launch will officially start at 2:30pm.
Details about each event are below: Simon Devitt Prize for Photography retrospective exhibition, The Ground is Talking To Us (South Pacific Architecture exhibition), and the Cohousing for Life by Robin Allison book launch.
Please register for catering purposes.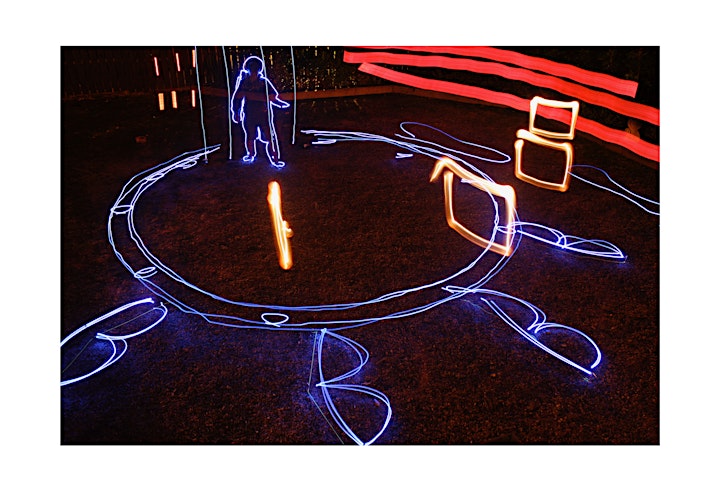 EVENT ONE
Simon Devitt Prize for Photography: University of Auckland CAI
Since 2008 Retrospective
An award winning series of works by students from the Faculty of Creative Arts and Industries at University of Auckland.
"Curiosity is the engine behind any good photographer. Be brave and take risks."
The Simon Devitt Prize for Photography is an annual competition showcasing unique photographic perspectives from some of New Zealand's most talented emerging creative minds.
The Prize was established at the University of Auckland in 2008.
The main purpose of the Prize is to acknowledge the best photograph in Creative Arts and Industries produced by a student of the University of Auckland currently enrolled in a course contributing to their Faculty of Creative Arts and Industries (CAI) degree programme.
In 2016 Simon widened the competition to include all students from the Faculty of Creative Arts and Industries to better reflect the faculty's versatile nature, incorporating architecture, dance, design, fine arts, music and urban planning.
Simon Devitt is an Auckland-based photographer specialising in Architecture. He established the Simon Devitt Prize for Photography award in 2008, initially for students from the School of Architecture and Planning, where he teaches narratives in photography.
Gallery opening dates and times
Sat 31 Oct – Thu Nov 5
Sat/Sun 10am - 4pm, Mon/Tues/Thu 5.30 – 8pm

EVENT TWO
The Ground is Talking to Us: South Pacific Architecture - Megan Rule + Julie Wilson
An exhibition examining research and practice from 2000 to 2020 by award winning practice South Pacific Architecture in 10 drawings x 10 projects with a series of models by students from University of Auckland SoAP.
Megan Rule and Julie Wilson have collaborated over a period of 18 years on projects that examine some of the pressing challenges of their time. This project represents a sample of an ongoing dialogue that has informed project initiatives in both a built and unbuilt context. The elements and themes that bring these representations together reflect an ongoing relationship between the unpredictability of surroundings, the material and tectonic manifestation and social implications.
In chaos theory we are constantly in crisis. Human endeavour lunges from one to the next whether seismic, fires, floods, droughts, eruptions or pandemics. We are constantly looking for certainty, the type driven by human made conciseness, but are we realistic ?
Over time we appear to shift in our own comfort levels relative to a pendulum swing between more extreme conditions. Our ability to review and assess our own genealogical context can illuminate our perception, representation and realisation of our environmental and community response.
While we are in crisis, there is again an opportunity to look in the mirror for renewal and personal economy.
Gallery opening dates and times
Sat 31 Oct – Thu Nov 5
Sat/Sun 10am - 4pm, Mon/Tues/Thu 5.30 – 8pm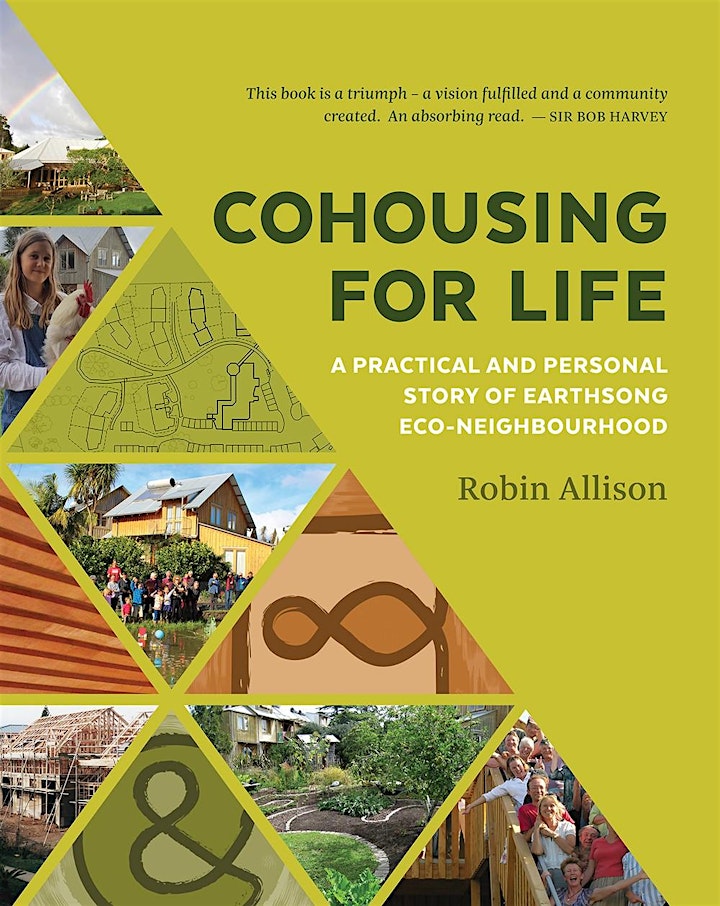 EVENT THREE
Book Launch: Robin Allison, Cohousing for Life
Robin Allison introduces her new book about her pioneering journey in the realisation of internationally recognised Earthsong Eco-Neighbourhood in West Auckland.
'Robin is a visionary who has worked assiduously over many years to manifest her vision of an eco housing community. Earthsong in Auckland is an amazing community now..' Associate
Robin writes, teaches and consults around New Zealand to inspire and support thriving connected communities. Her workshops and seminars on cohousing have been a catalyst for groups throughout New Zealand to start working on their own projects. Her early architectural practice led to specialisation in environmentally led community and residential projects, before initiating the project to develop Earthsong Eco- Neighbourhood, and then as a development coordinator she was intimately involved in the entire development and construction phase from 1999 to 2008.
Cohousing for Life distills what has been learnt: from formulating an inspiring vision to community governance and decision making; from community design principles to participatory design processes; from legal and financial structures to reflections on power and leadership. Robin details the key elements and structures that were critical to achieving their goal, allowing a group of diverse individuals with ordinary lives and skills to work together over many years to create a large, innovative, housing development.