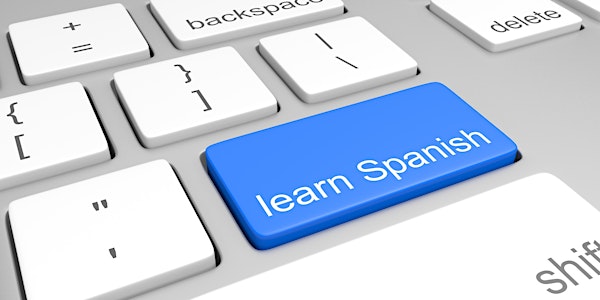 NZ.Spanish Online Course AVE Global: 90day license + 4 Skype sessions (30')
Sales Have Ended
Ticket sales have ended
Welcome to our AVE GLOBAL Spanish course with Skype tuition. you will receive an email with the first instructions, username and password. From that moment on, you will have 90 days to finish the chosen course with four 30-minute Skype session with one our native teachers. You can arrange with your teacher to do the course faster if you need to and we will try our best to do it faster if the teachers are available. Then, you will receive an email from your teacher to set up the four 30- minute Skype classes for each course (the bundle contains 2 courses with a total of eight 30-minute Skype sessions)
90 days license for learning Spanish online from home and 4 private sessions 30 minute each with tutor by video conference
About this event
NZ Spanish Online Course AVE Global: 90-day license + 4 Skype sessions (30'each) in NZ$
AVE Global are Instituto Cervantes online Spanish courses. The online instructional material reflects the diversity and richness of the Spanish language, shared by more than twenty countries in the world. Interactivity and a wide variety of Spanish online multimedia contents have made the AVE Global the best Spanish online course around the world. All courses are 90-day Spanish Courses + four 30' Skype sessions with a professional Instituto Cervantes teacher. 
Our courses cover levels A1 (beginners), A2, B1, B2 and C1 of the Common European Framework of Reference for Languages. Every level includes various courses* Online interactive material, self-assessment tests, written tasks corrected by your tutor, and 4 thirty-minute tutoring sessions (via Skype). The student must take into consideration that the Skype lessons need to take place during our working hours local Sydney time. 
Before Enrolment!
If you are going to learn Spanish for the first time, choose the level A1.1 when you fill in your details

If you already know some Spanish, sit first your online Level Test (Free) and then enrol in your resulting level.
After you purchase
You will receive an email with the first instructions, username and password. From that moment on, you will have 90 days to finish the chosen course with four 30-minute Skype session with one our native teachers. 
*AVE GLOBAL LEVELS' Courses
Level A1 (Total 180 days) 
Course A1.1 (90 days)
Course A1.2 (90 days)
Level A2 (Total 180 days)
Course A2.1 (90 days)
Course A2.2 (90 days)
Level B1 (Total 360 days)
Course B1.1 (90 days)
Course B1.2 (90 days)
Course B1.3 (90 days)
Course B1.4 (90 days)
Level B2 (Total 360 days)
Course B2.1 (90 days)
Course B2.2 (90 days)
Course B2.3 (90 days)
Course B2.4 (90 days)
Level C1 (Total 360 days)
Course C1.1 (90 days)
Course C1.2 (90 days)
Course C1.3 (90 days)
Course C1.4 (90 days)