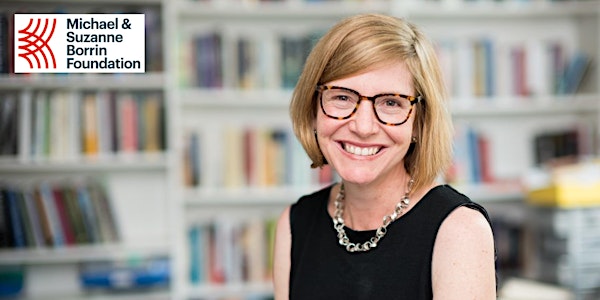 Object Lessons? Environmental Law and Framing the Natural World
Location
Stone Lecture Theatre (801-316)
Auckland Law School
9 Eden Crescent
Auckland, 1010
New Zealand
Auckland Law School is delighted to welcome Borrin Foundation Distinguished Visiting Fellow, Professor Liz Fisher
About this event
You are invited to join Professor Liz Fisher as she delivers a public lecture on Object Lessons? : Environmental Law and Framing the Natural World.
Liz Fisher is a Professor at the University of Oxford Faculty of Law. Drawing on more than 3 decades of research, Professor Fisher is presenting a series of lectures around New Zealand. They explore case law, legislation, and administrative action in common law jurisdiction as well as a wealth of scholarship and literature.
"Environmental law is not thought of as a particularly legal subject. And yet the history of environmental law shows us that it has required all the constitutional and legal resources of liberal democracies to operate. Not only that, but it has also required the evolution of legal imagination – that is the mental constructs that lawyers use to reason about law and social and world. In these provocative lectures that process of evolution is examined to understand what laws and legal resources are needed for facing our ecological futures."
In this lecture, Professor Fisher will cover how law frames the natural and physical world. Those frames create legal categories and classifications that have legal and wider consequences. In this lecture she will explore how framing has and does occur and what are the implications of it for law, legislation and for thinking about the proposed Natural and Built Environments Act in New Zealand.
Pre-lecture Refreshments: 18:00 – 18:30 (Staff Common Room/801-409)
Lecture: 18:30 – 19:30 (Stone Lecture Theatre/801-316)
Please register your attendance by selecting a Reception ticket in addition to a Lecture ticket.
About the Speaker
Professor Liz Fisher BA/LLB (UNSW) D Phil (Oxon) is Professor of Environmental Law in the Faculty of Law at the University of Oxford and has been a Fellow of Corpus Christi College since 2000. Her 2007 book, Risk Regulation and Administrative Constitutionalism, won the SLS Peter Birks Prize for Outstanding Legal Scholarship 2008. Other publications include Environmental Law: A Very Short Introduction (OUP 2017) and Fisher, Lange and Scotford, Environmental Law: Text, Cases and Materials (2nd ed, OUP 2019). Elizabeth Fisher and Sidney Shapiro, Administrative Competence: Reimagining Administrative Law (CUP 2020) was jointly awarded the American Bar Association Administrative Law Section's Scholarship Award 2021. Her most current project is an edited collection, Fisher and Preston (eds), An Environmental Court in Action: Function, Doctrine, and Process (Bloomsbury 2022). She is also General Editor of the Oxford Journal of Legal Studies and served as the General Editor of the Journal of Environmental Law (2013- 2022). She has won teaching awards, served as the Faculty's Vice-Dean, and has been awarded a Leverhulme Major Research Fellowship for 2022-25 for a project exploring legal imagination and environmental law.
The University is committed to protecting the health, safety and wellbeing of members of its community and will be following COVID-19 government legislation.
Please do not attend the event if you are feeling unwell or have cold or flu-like symptoms.
We encourage all attendees to wear masks at all events.
Seminars, conferences, and events may be photographed or filmed for use by the University and the media in hard copy and electronic publications including in newsletters and brochures and posted on the University or conference websites to promote subsequent events and the University. If you do not wish to be photographed or filmed, please inform the organiser or photographer.
Please note all University of Auckland campuses are entirely smoke-free. This includes both indoor and outdoor areas and we ask that all alumni, staff, students, and guests comply with this.