Come as you are to our all levels dance classes, it's kinda like Zumba, but sluttier. We can't wait to see you.
About this event
Kia ora!
Welcome back to your favourite safe space, the best slutty dance class ❤️
Whether you're feeling powerful or in a funk, moving your body can help your brain and body to get back in the zone.
Forget feeling awkward, forget feeling anything shameful about yourself and be prepared to sweat, move and appreciate your body and the powerful connection that comes from being in a room of like-minded women.
Our theme this month is BODY - it is our first home and the most important, so come and cherish it in a room full of powerful womxn and energy.
This month we'll be working with HIGH HEELS (or your favourite shoes as an option) so bring a pair along to wear in our combo towards the end of the class - we promise it'll be hottttt.
Enough said.
WHAT CAN YOU EXPECT:
A 1-hour challenging but truly accessible to all-levels dance class - It does not matter if you can't dance and we really mean that!
We're not your average white-washed experience with bad cover music, expect full attitude from the dance moves and the music and expect to feel truly welcome, seen and heard.
Our core belief system is 'RESPECT WOMXN' and that is exactly how you should feel in our company.
Whether you wanna dance with others or on your own, it's all about getting out of your head and into your body and letting go of whatever is holding you back.
What are you waiting for?
We love you and we can't wait to see you.
Love,
Taryn & Bianca
ps. Please note tickets are strictly NON-REFUNDABLE OR TRANSFERRABLE. All tickets bought for this series but must be used within this series. Please respect the time, effort and intention that goes into making these classes possible and consider your purchase wisely before making it. With love & respect.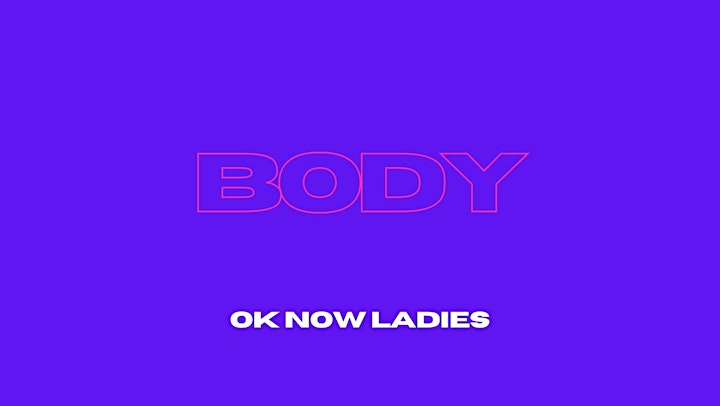 Organizer of OK Now Ladies: BODY (WEST CLASS)