Discover the stories of Old St Paul's, its neighbourhood and its people, at a talk liberally illustrated with historic images and film.
About this event
Since 1866, Old St Paul's has stood on Mulgrave Street while the landscape around it has changed – the once nearby shoreline became distant through land reclamation, and surrounding countryside and pā land turned to an urban neighbourhood.
Old St Paul's itself has transformed over time from the centre of Wellington's Anglican church, to a building surplus to requirements, and then to a place for all people to enjoy and for significant life events to be celebrated.
Over the years, the evolution of Old St Paul's and its Thorndon/Pipitea surroundings has been captured on camera, along with some notable moments in Wellington's history in which Old St Paul's has played a role.
Join us this Wellington Heritage Week for a visual exploration of this small but significant corner of the capital.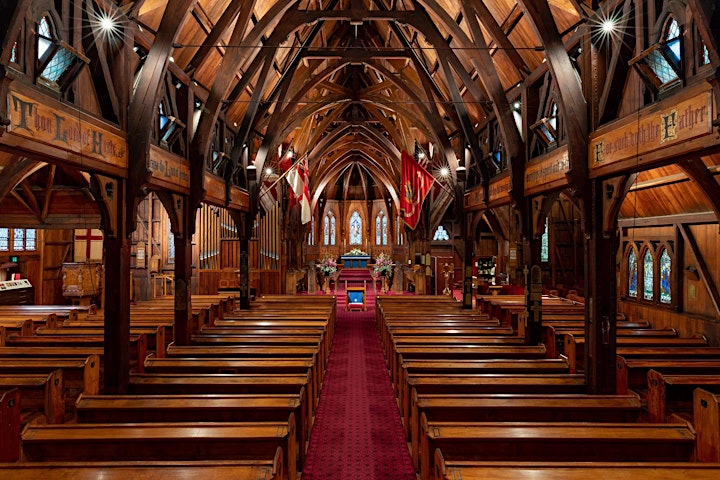 Organiser of Old St Paul's in pictures
Old St Paul's – an outstanding venue for your celebrations and performances! The former Cathedral is the jewel in the crown of New Zealand's historic places and a unique venue with its warm wooden interior and beautiful stained glass windows. 
Old St Paul's is one of the finest examples of 19th century Gothic revival archtecture still standing in New Zealand. We first opened our doors to the people of Wellington in 1866 and have been an icon of this city ever since. While we no longer function as a parish church, we are still an essential place to visit as a fine example of local history and colonial craftsmanship.