Event Information
Location
That's Better Hypnotherapy & Holistic Health Training
39 Moana Road
Paraparaumu, Wellington 5032
New Zealand
Hypnobirthing Classes - On-Line On-Line Only. TWO DAY COURSE - 9.30AM-5.30PM Learn hypnotic techniques to relax and have an easy birth
About this event
Hypnobirthing Classes Wellington
TWO DAY COURSE - 16h & 17th Dec 9.30AM-5.30PM
What is HypnoBirthing®?
HypnoBirthing®  is childbirth education for a natural and more comfortable birth experience helping to prepare parents and baby for a gentle birth. 
The classes offer a rewarding, relaxing, stress-free method of birthing that is based on the belief that all babies should come into the world in an atmosphere of gentility, calm and joy. HypnoBirthing®  teaches you that, in the absence of fear and tension, or special medical circumstances, severe pain does not have to be an accompaniment of labor. HypnoBirthing encourages a calm, peaceful and natural pregnancy, birth and bonding experience for families.
The concept of HypnoBirthing® is not new, it is a "rebirth" of the philosophy of birthing as it existed thousands of years ago that childbirth is a natural, normal and healthy function for women, and instinctively women and babies know what to do. When a mother is properly prepared for birthing physically, mentally and spiritually she can experience birthing her baby in an easier, more comfortable and often even pain free manner. The course is inspired by the work of Dr.Grantly Dick-Read (1890 - 1959) an English obstetrician. His book 'Childbirth Without Fear' returned women to their rightful gift of truly natural childbirth.
Benefits of HypnoBirthing® 
Eliminates the Fear-Tension-Pain Syndrome before, during and after birthing.
Reduces, and often eliminates, the need for epidurals, other chemical pain relief, episiotomy and other interventions.
Shortens the first stage of labour by several hours.
Lessens fatigue during labour, leaving you with energy for birth.
Your birthing companion is an integral part of the birthing, not an onlooker.
More rapid postnatal recovery.
Happy, well adjusted babies, resulting in better eating and sleeping routines.
A more relaxed and enjoyable pregnancy.
A calm, peaceful and confident birth, leaving you and your baby with a positive birthing experience.
HypnoBirthing® classes
HypnoBirthing® classes are face-to-face classes that inspire confidence within parents and you will learn proven techniques in well thought out program of deep relaxation, visualisation, affirmations, self-hypnosis and special breathing techniques to achieve a confident, calm, peaceful birth  for both you and your baby. It is a great bonding experience for birthing partners to be involved in the experience and also a great opportunity to meet with other like-minded, positive birthing couples. Many of whom develop friendships and remain in contact after the birth.
The aim of the  HypnoBirthing® Program is to teach you how to relax into your body and the birthing process. When the mind is free of stress and fear that cause the body to respond with pain, then nature is free to process birth in the same well-designed manner that it does for all our other normal physiological functions.
You will gain an understanding of how the birthing muscles work in perfect harmony as they were designed to when your body is sufficiently relaxed and you trust birth. You will learn how to achieve this kind of relaxation, free of the resistance that fear creates, and you will learn to use your natural birthing instincts for a calm, serene and comfortable birth.When you have your baby with HypnoBirthing®, you will not be in a trance or a sleep. What you will experience is a deep connection with your baby and body.
You will be conversant and in good spirits--totally relaxed, but fully in control. Awake throughout, you will be aware of your body's surges and your baby's progress; but because you will have trained yourself to reach complete relaxation, you will be able to determine the degree and the manner in which you will feel the surges. You will experience birthing in an atmosphere of calm relaxation, free of the fear that prevents the muscles of your body from functioning as nature intended them to. In this calm state, your body's natural relaxant, endorphins, replaces the stress hormones that constrict and cause pain.
What you will learn:
Relaxation and self-hypnosis techniques to eliminate the fear and tension that cause long labour and unnecessary levels of pain, replacing them with confidence, calm and comfort.
Special breathing techniques for relaxation, labour and birth.
Visualisation to produce a shorter, more comfortable labour.
To create and control the body's own natural anaesthesia.
Birthing Affirmations to build confidence and to help you look forward to giving birth.
Massage to release endorphins.
Fear Release to overcome any concerns you may have about giving birth and parenting.
To build confidence and trust in yourself and how to listen to and work with your baby and your body.
How the mother's body is designed to work in neuromuscular harmony with nature throughout labour.
To practice deep relaxation during and between uterine surges.
The importance of prenatal and perinatal bonding.
Each course includes:
Marie Mongan's HypnoBirthing® book,Two relaxation CDsA folder for your scripts and handoutsRefreshments and nibbles12 hours of tuitionOngoing additional support (if required) via phone/ email.
Pregnancy massage, healing and birthing support can also be provided at an additional cost.
HypnoBirthing® Investment
Enrolment in HypnoBirthing® is an investment in yourself and in your baby. The relaxation techniques that you will learn to assist you in pregnancy and birthing will benefit you for a lifetime, and can be used in many different, and future situations.Your investment is $399.00 per couple for group classes.
Private Sessions are available upon request.
For current course dates see the calender
Classes are designed to help expectant parents build trust and confidence in themselves and the birth process. Parents find themselves more mentally, physically and emotionally prepared for labour and birth.
What to expect from lynda's classes
Lynda & Jack Johnson
Lynda's teaching style is fun, inspiring and she has a relaxed and approachable manner. Her classes are well organised and engaging.
As a mother of a young child herself, she finds it easy to relate to parents having their first baby and looks forward to helping you on your journey into parenthood.
Preparation for HypnoBirthing®
Participants will need to prepare by reading the provided materials, listening to the CDs and practicing the exercises. The more practice you do, the more it will pay off for you on your baby's birthing day.
When Should I Start?
The best time to begin your classes is between 18 – 30 weeks pregnant, however it is never too early or late to start! If you are beyond 30 weeks, you will still find the course very valuable, as long as you complete it prior to going into labour.
Groups are kept small enough to ensure that individual needs are fully satisfied and that techniques are mastered so that you leave feeling confident in your ability to give birth using HypnoBirthing. If you would like to attend a class, please ensure you book your place early to avoid disappointment.  Spaces are limited, and places can only be guaranteed when a 50% non-refundable deposit is received. (T&C's apply, refer to web-site)
After your class sessions have been completed Lynda will provide ongoing assistance via email or phone if you should you have any further questions, queries or concerns.
Free Refresher Class*
If you start your HypnoBirthing course prior to 25 weeks into your pregnancy you will be welcome to attend a free refresher session close to the end of your pregnancy. Please enquire for further details.
*The Free Refresher session is where you can join any one group class of your choice.
Booking a course?
Please contact Lynda on 0800 262248 or lynda@thatsbetter.co.nz
https://www.youtube.com/watch?v=fnbM-KXQhp8#t=12
For Testimonials check out http://thatsbetter.co.nz/services/training-courses/hypnobirthing/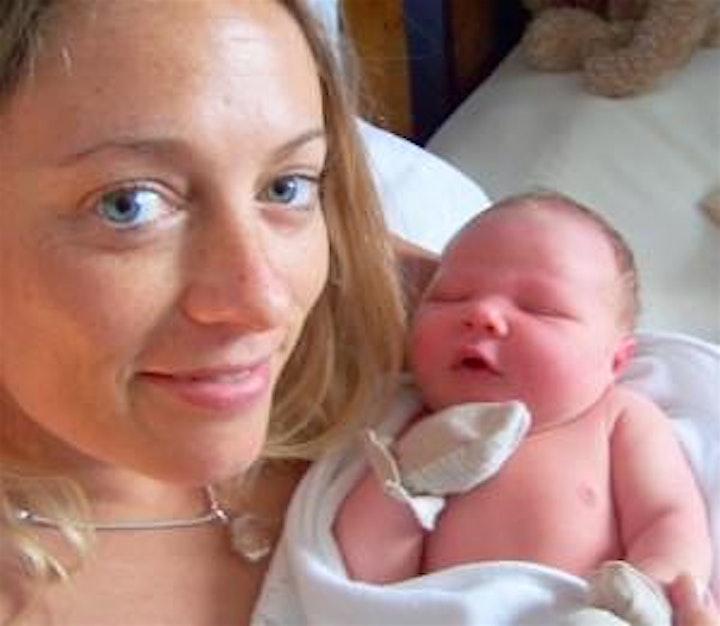 Date and time
Location
That's Better Hypnotherapy & Holistic Health Training
39 Moana Road
Paraparaumu, Wellington 5032
New Zealand
Refund policy