Description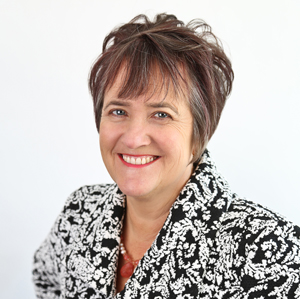 'You teach people how to treat you' - Dr Phil
In her ONE DAY WORKSHOP in Auckland this July, multi-award nominated health and empowerment coach Kim will teach you exactly how to stop other people mistreating, abusing or walking all over you.
This workshop will also give you the tools to be more assertive and feel more confident even if you are not being mistreated.
SIGNS OF BEING BULLIED
Is this you or someone you know...?
• People are often mean, offensive or cruel, but the words get stuck in your throat when you try to stand up for yourself ?

• Your 'gut' feeling about their treatment is it just doesn't 'feel' right, but your head rationalizes away their behaviour?

• You feel sick to the stomach, upset, isolated, can't sleep, worry, doubt yourself and think you may even be going mad trying to work out if people really are treating you badly?

Rest assured, you are not crazy and you don't have to put up with this. During this laser-focused, hands-on one day workshop you will learn why you find it so hard, even impossible, to deal with these situations, and a simple 5 step technique to stop bullies in their tracks.
SIGNS OF LOW SELF ESTEEM
Or perhaps this?
• You constantly compare yourself to others, usually thinking they are 'better' or more 'successful' than you in some way

• You constantly doubt your thoughts, actions and decisions, and always do what you think others think you should do
• You always put yourself last on your to-do list and run around doing everything for everyone else
Using the signature Mickel Therapy 'Keys to Health' method, you will learn how to create clear boundaries around unfair treatment in a safe, effective way, plus how to express your needs and make yourself a priority without feeling guilty. And a lot more!

Or maybe it's both?
WHAT YOU WILL LEARN
In this one day workshop you will learn:
• The hidden reasons behind why people bully
• Why we can find it so difficult, even impossible, to stop people mistreating us, even when we want to
• The new habits and behaviours you must put in place to stop bullies
• How to SAFELY put up clear boundaries if people are rude, mean, offensive or abusive towards you
• How to communicate your feelings honestly without being afraid you are 'hurting other's feelings'
• How to put yourself first without feeling guilty, and to know that it is your right to be able to do so
• An easy, step-by-step, paint-by-numbers technique for doing all of this
• How not putting yourself first eventually brings unhappiness and health, and how by making yourself your number 1 priority it will bring you authentic happiness and health
• How creating new behaviours and doing things differently can transform your life in miraculous ways
• How it's easy to change your life when you know how
• And much more!
In short you will learn how to stop bullies and take back your power safely and effectively.
Whether you are, or are not, being treated badly, you will learn what it is you need to do to grow your self-esteem, self-worth and self-confidence
You will leave this workshop with a practical, hands-on technique which you will have already practised in the classroom to use in real life.
Ongoing support can be arranged if needed after the workshop.
VENUE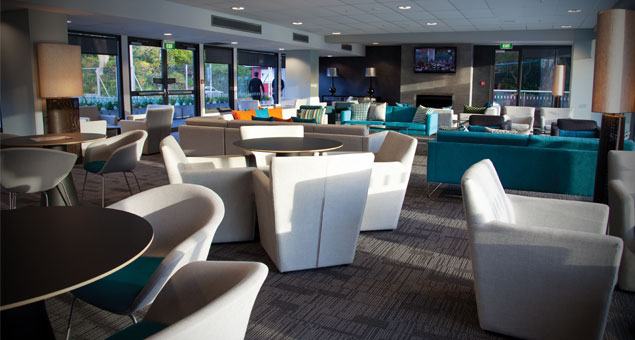 The workshop will be held at the stunning Next Generation Club in Parnell, Auckland.
Come and feel special for the day while learning how to take care of yourself.
THE HIDDEN CONSEQUENCES OF BEING BULLIED
Abuse and violence is all too common in our everyday world, and, it seems, is on the rise. What can we do about it? What are the solutions?
Health and empowerment coach Kim Knight frequently sees various forms of abuse turning up in her clients' lives: whether it is in the workplace, at home, at school, or in cyberspace, the issue of either treating others unfairly, or allowing oneself to be treated unfairly, is an all-too-common theme.
The consequences of being bullied in some shape or form are huge, resulting in severe anxiety and depression, and even leading to chronic health conditions such as chronic fatigue, fibromyalgia, severe digestive issues and more.
After 11 years of specializing in this area, and having herself overcome her own abusive relationships, Kim has noted a common pattern in either the victim or abuser, which is this...
...a history of having been either emotionally, mentally, physically or sexually abused in childhood, and more to the point, the emotional pain of that abuse not having been healed, which then leads to feelings of inferiority and low self-worth, with a consequential unconscious repeating of the same pattern towards oneself (self abuse) or others (bullying others).
And so the pattern repeats until the cycle is broken, which can only happen with self awareness, self healing and changes in how we operate in life.
The good news is this CAN ALL CHANGE and you CAN resolve this with the right guidance and support. Kim can show you how you can do this.
ABOUT MICKEL THERAPY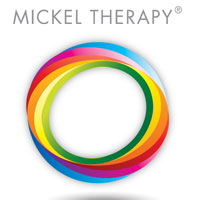 Mickel Therapy is a revolutionary new technique for teaching people how to stop others treating them badly, how to communicate feelings authentically and how to make oneself one's number 1 priority without feeling guilty. In essence it teaches self care of the highest order, which in turn grows self-esteem, self-confidence and self-worth.
The techniques are easy to use and extremely practical.
Mickel Therapy was initially developed by Dr David Mickel to reduce symptoms of chronic illnesses like chronic fatigue, fibromyalgia, irritable bowel, insomnia, anxiety, depression and more, because he discovered that patients with these conditions were not giving themselves permission to stand up for themselves, or speak honestly, or put themselves first in their life. One of the common themes in people with these conditions is a history of bullying, which almost always starts in childhood and then continues on into adulthood.
One does not have to wait until one is chronically ill to use the Mickel techniques and of course it's best not to! The techniques and self-help exercises are equally effective if one is only unhappy, depressed or needing to change something in one's life.
The wonderful thing about Mickel Therapy is that it gives you the tools to change your life yourself. Once learnt, you have these tools and techniques FOR LIFE! They keep you happy, they keep you happy, and they keep you empowered.
NOTE: A light lunch is INCLUDED in this workshop - see order form for dietary requirements.
Due to event hire and catering requirements all ticket sales are final and there are no refunds, although you may transfer your ticket to someone else. All tickets are GST claimable.
ABOUT KIM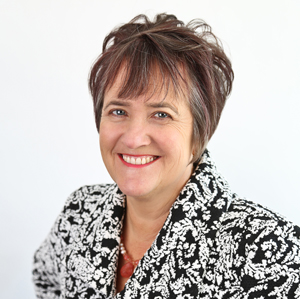 Kim is a health and empowerment coach for women. She specializes in showing people how to grow self-esteem, self-confidence and self-worth. She teaches people how to live a life of authentic peace and harmony that comes from deep within. She shows women how they can take back their power and master their wellbeing.
Kim's work has resulted in a number of prestigious award nominations, including finalist for NEXT New Zealand Woman of the Year in 2011.
FREE TALK AT GREEN LIVING SHOW
Come and listen to Kim's free seminar at the Green Living Show 'The 3 Steps to Stopping Bullies'.
This seminar will explain the WHY and WHAT of bullying, and the one day workshop will explain HOW to put an end to bullying and take back your power safely and effectively.
For details of her free seminars go to www.organicexpo.co.nz
FREE STOP THE BULLIES INTRODUCTORY SERIES
Watch Kim's FREE introductory series on 'How to stop bullies' here.
Organiser of One Day Workshop: Say No to Bullies