About this Event
Most people experiencing harm from gambling don't talk about it, despite free counselling and support being available across Aotearoa. We want to bring the so-called "hidden addiction" out of hiding and let people know that it's OK to talk about gambling.
The Salvation Army Oasis is hosting Open Days at our centres across the country during Gambling Harm Awareness Week 2020 (31 Aug - 6 Sep), however due to COVID-19 our Auckland event has been pushed to 30 September.
We want to showcase what we do at Oasis and promote getting help for gambling, through a range of interactive, educational activities. We also want to highlight the other Salvation Army services available at 18 Allright Place, in recognition of the need for wraparound support for our community.
Join us for a treasure hunt around our building to learn more about gambling harm, counselling, and the wider Salvation Army (and pick up some great spot prizes and snacks).
All are welcome - families and whānau in the community, health and welfare professionals, local businesses, students, anyone - for as little or as long as you want.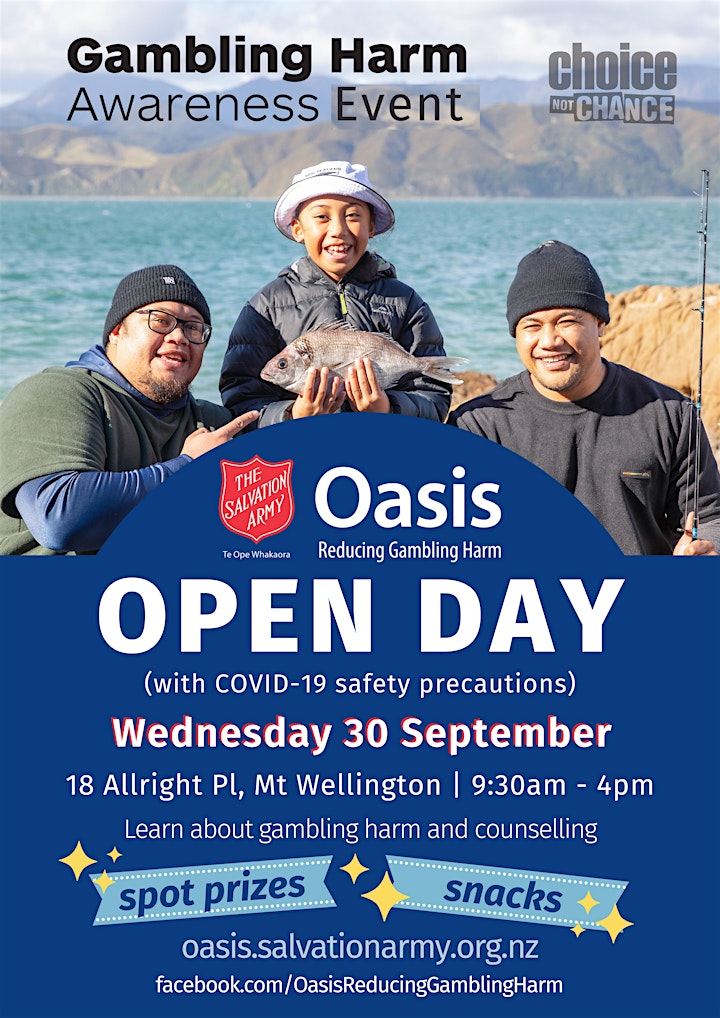 While you're here, take part in our Facebook giveaway! All you have to do is answer the question HOW COULD GAMBLING COUNSELLING HELP? Follow this link to enter.