Description
Learn. Connect. Grow.
The Optimal Workshop Roadshow is coming to Portland! We're bringing New Zealand hospitality to town with an evening of informative talks by user researchers, for user researchers (and anyone interested in UX). This is your ticket to 3 hours packed with fresh UX tips, sweet software offers, fun games and prizes, plus tasty food and drinks. All in the company of like-minded locals!
Want to find out what your users are really thinking? Laure Parsons uncovers how behavioural economics, psychology and cognitive bias studies can help you understand what users really want.
Want a deeper understanding of UX through a unique case study? Our very own Kat Hardisty shares her insights from designing user experience for a physical space.
Full talk details and schedule below.
Spots are limited so get your ticket now. Got a friend to bring or a colleague to convince? Take advantage of our group discount for 3 or more tickets!
See what the Optimal Workshop Roadshow is all about: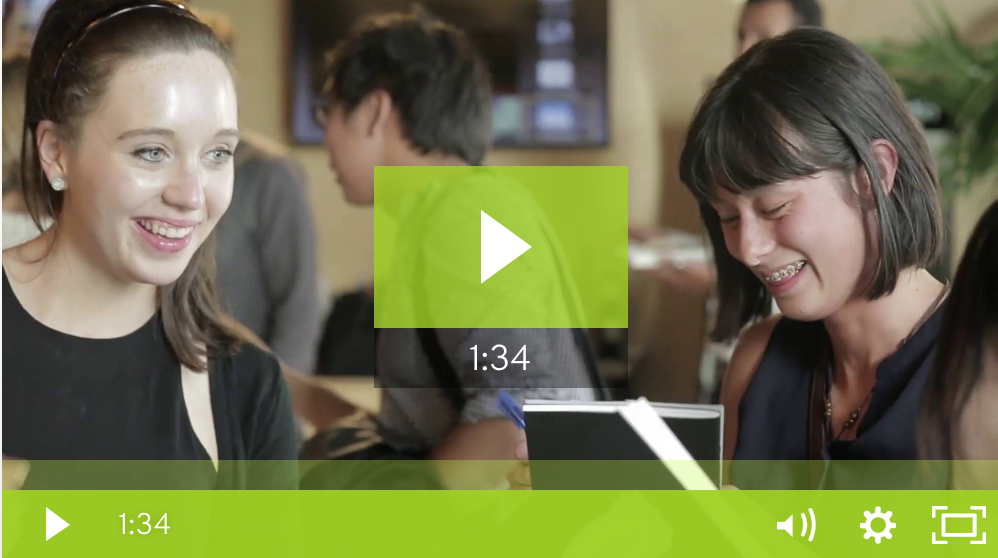 Not in Portland? Find an event near you: http://go.optimalworkshop.com/roadshow


Presentations, Bios and Schedule
---
Besting User Bias: Human brains are getting in the way of your UX research. Learn how to help users tell you the truth.
Laure Parsons
When you try to understand your users, you may be tempted to ask them questions about their thoughts and perceptions about their problems, behaviour, and your product. But it turns out that humans aren't great at accurately depicting their behaviour or understanding their problems. This talk will go over some ideas from behavioural economics, psychology and cognitive bias studies to help you get the real answers from users that will help you design and build products that people love.

Laure Parsons is a UX-focused Senior Product Manager at Notion, a tool that helps teams communicate and collaborate around data and metrics. Prior to her work at Notion, she was Chief Storyteller at Olark, and led projects that spanned marketing, product, and operations. As a consultant, she has also guided a number of startups to improve user experience, product acquisition, and activation. Before moving into software development, Laure held a number of leadership roles in digital and traditional independent film distribution and production. She has served on several nonprofit boards, and has been a speaker and moderator at SXSWi, Product Camp Seattle, Lean Startup Week Unconference, ProductTank PDX, PyGotham, The Conversation, Hot Docs, and Independent Film Week, among others.
---
Stepping out of the virtual: UX design for a physical space
Kat Hardisty
Down in New Zealand, a couple of organisations faced a challenge. They dwelt in a combined space, yet their customers had different needs. How could they design their shared physical space to meet the needs of each of their customers, and each of the businesses?
We will take a look at the journey the project team took to redesign a physical environment for a bank and a postal service, including the information architecture of the space, meeting emotional needs for two very different types of customer goals, and improving the experience for customers and staff.
Kat started out as a developer and quickly became extremely frustrated with her team being unwilling to actually talk to users to find out what they needed and what was important. Soon after, she stumbled upon UX: she's been living and breathing UX ever since and hasn't touched code for well over a decade. Since switching over to UX, Kat's helped lots of organizations and businesses see the light. She's mentored teams to help them understand who their customers really are, and the impact their experiences have on a company (whether good or bad).
Kat recently joined Optimal Workshop as the Discovery Lead. In her spare time she reads far too many books, runs around after two small children, dyes her hair bright colours, and designs sewing patterns.
---
Schedule
6.00pm - Doors open, food's up!
6.45pm - Show time! Welcome from the Optimal Workshop team
6.55pm - Kat takes the stage
7.25pm - Pit stop! Top up your drink & grab a bite
7.45pm - Laure's turn to take the mic
8.15pm - Mix and mingle!