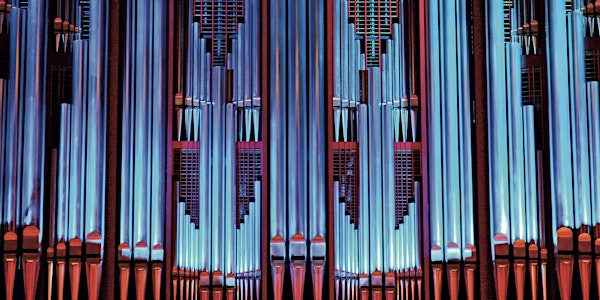 Organ Recital: Benjamin Sheen (St Thomas Church, New York)
Event Information
Location
Christchurch Town Hall
86 Kilmore Street
Christchurch, Canterbury 8013
New Zealand
Hear the newly restored Rieger pipe organ in Christchurch Town Hall in concert, played by organist BENJAMIN SHEEN (UK/New York)
About this event
INTERNATIONAL CELEBRITY ORGAN CONCERT SERIES 2019
Presented by the Friends of the Christchurch Town Hall Organ Trust
BENJAMIN SHEEN (St Thomas Church, New York)
Come and experience the city's iconic Rieger pipe organ in Christchurch Town Hall as part of the International Celebrity Organ Concert Series 2019!
Benjamin Sheen, Associate Organist at Saint Thomas Church in New York City, is one of Great Britain's brightest young organists. Hailed as a "brilliant organist" by the New York Times, he is the 2013 winner of the Pierre S. du Pont First Prize in the inaugural Longwood Gardens Organ Competition, and that same year received Second Prize and the Jon Laukvik prize at the St. Alban's International Organ Competition. He holds degrees from the University of Oxford and the Juilliard School, is a prize-winning Fellow of the Royal College of Organists, and the 2011 recipient of the Worshipful Company of Musicians' Silver Medal.
As a concert organist, Mr. Sheen has performed throughout Europe, the USA, Canada, Singapore, and South Africa. Engagements in 2019 include his concerto debut with the Auckland Philharmonia Orchestra and solo recitals in Christchurch and Wellington as well as throughout Australia. He has performed with notable orchestras including the Royal Philharmonic Orchestra, the City of London Sinfonia in the UK and Orchestra of St. Luke's in New York City. He has made several appearances on BBC radio and television and New York's classical radio station WQXR in a complete performance of J.S. Bach's ClavierÜbung III. Recent highlights have included performances and masterclasses in South Africa as well as being a featured artist at the 2018 AGO National Convention in Kansas City, MO.
After six years in New York, Mr. Sheen will take up the role of Sub-Organist at his alma mater Christ Church Cathedral, Oxford in the United Kingdom.
Benjamin Sheen is represented in North America exclusively by Philip Truckenbrod Concert Artists, LLC.
--
ADMISSION PRICES
(When booking tickets, please scroll down in the ticketing window to see all the options, as below)
Adults - $30
*Friends of the Organ - $25
Students with ID - $15
Children (accompanied by an adult) - Free
Pre-Concert Organ Talk & Demonstration [1:45pm - 2:15pm] - $20
*To become a member of the Friends, please contact the secretary, David Towns (03) 358 5846 or email friends@nzorgan.com
--
PROGRAMME
March for 'A History of the English-Speaking Peoples' - William Walton (1902 - 1983), arranged by Tom Winpenny
Andante in F, K. 616 - Wolfgang Amadeus Mozart (1756 - 1791)
Toccata alla Rumba (1971) - Peter Planyavsky (b. 1947)
Air with variations and finale fugato - Henry Smart (1813 - 1817)
Miroir - Ad Wammes (b. 1953)
Intermezzo lirico - Marco Enrico Bossi (1861 - 1925)
Scherzetto, from Sonata in C minor - Percy Whitlock (1903 - 1946)
Concert Fantasy on themes by Gershwin - David Goode (b. 1971)
--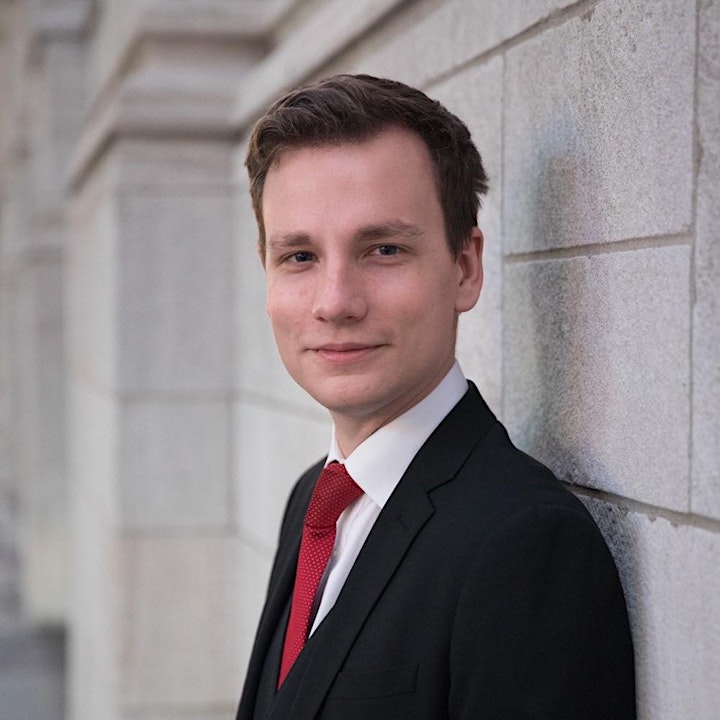 Date and time
Location
Christchurch Town Hall
86 Kilmore Street
Christchurch, Canterbury 8013
New Zealand