ORGANIC EXPORTERS "Open Country | Organic Ingredients – ANNUAL EVENT"
About this Event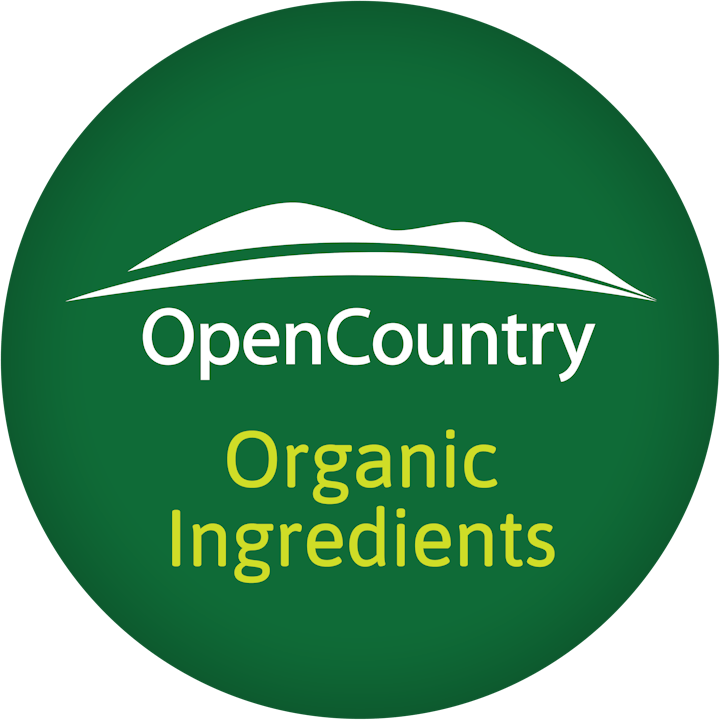 The visit to Ceres Organics at 11am including lunch is limited to 40 guests. Please RSVP to rick.carmont@organictradenz.com to confirm your attendance.
The main event at Villa Maria starting at 2pm is limited to 70 guests. This is controlled by ticket sales. No RSVP is required.
The Organic Exporters Annual Organic Function – sponsored by Open Country | Organic Ingredients is planned for Thursday 24th October in Mangere, Auckland. Starting at 11am at Ceres Organics at 82 Carbine Road, Mt Wellington, Auckland (about 15km from the airport) then at 2pm at Villa Maria. Villa Maria is situated 5 minutes from Auckland International Airport. Please make your own way to both venues.
Ticket costs covers venue hire, all entertainment,lunch at Ceres Organics, canapes, plated three course meal with breads, entrees and selection of main courses and desserts. All water, organic juices (courtesy of Karma Cola), organic beers and a selection of Villa Maria organic wines. Tickets costs include GST.
The day will begin at 11am where Noel Josephson of Ceres Organics has offered to host us and showcase the Ceres Organic story and 5 star green facility at 82 Carbine Road, Mt Wellington, Auckland. Embracing the latest in sustainability design, the office and warehouse facility features a rainwater collection system along with low water usage fittings and a solar hot water system. The need for mechanical air conditioning and artificial lighting is minimised with extensive use of natural ventilation and daylight harvesting. A fully automated building management system (BMS) will monitor lighting, CO2 levels, and water and energy usage. Lunch will be available during the visit.
The Villa Maria experience will commence at 2pm. The day will include a Vineyard Tour designed to showcase the unique attributes of the vineyard which is set in a volcanic crater. The site itself, spanning the base of an extinct volcano, is planted in Chardonnay, Gewürztraminer, Verdelho and Albariño vines and groves of exotic and native trees. Following the tour, we will start the presentations and networking back at the Barrel Room. Following the presentations will be a full dinner on site.
The Organic Team at the Ministry for Primary Industries will present their Official Organic Assurance Programme 2018/2019 Annual Report.
Next we will get an organic regulation update from the newly appointed Manager of Organics Policy in MPI's Policy & Trade Section, Bryce Wigodsky. Bryce will get us up to speed on the status of the regulatory process of the national standard for organic production Bill.
The third presentation will from a new organic beef and lamb exporting business , New Zealand Organic Meats (NZOM). Presenters Paul Ruddenklau and Neville Parkinson will share the NZOM story. NZOM is also connected to the Tully & O'Leary organic farming families of Australia.
The final presentation will be a review of the year and some insights to our objectives for 2020 by Rick Carmont Executive Director.
Then dinner. Are you hungry? Beef Eye Fillet Caramelized cauliflower puree, crispy salami polenta, onion ketchup, chargrilled sweet corn, pickled onions and Syrah jus. Or maybe Chicken Supreme (GF) Miso carrot puree, kumara gallette, braised savoy cabbage, carrot remoulade, dukkha powder and Syrah jus. For the sea lovers maybe Fish of the Day Watercress puree, confit cherry tomato, seafood croquet, yoghurt salsa, summer greens with a turmeric coconut sauce or then again you could choose Smoked Duck Breast (GF) Beetroot puree, apricot coulis, vanilla glazed heirloom baby carrots, candied nut feta and Syrah jus!!!
We will enjoy the ambiance of music by Lana Breed. Lana studied at the Branch of the St. Petersburg Conservatory, Russia. Her repertoire covers many styles of music, specializing in classical, and Celtic music.