join Otago Branch for 'a Data Safari for HR Professionals' in partnership with the Microsoft AI Business School
About this event
We live in a digital and ever connected world full of data, and in this information session we introduce some of the emerging trends from this 'datasphere', ramifications for the HR professional and opportunities to introduce new technologies like Artificial Intelligence (AI) to drive better outcomes and efficiencies for your careers and institution.
This non-technical workshop delivered via webinar, designed to help increase data awareness and support your success in getting results from using AI, with a particular focus on questions of data governance and stewardship, and responsible use of AI.
The workshop will be co-delivered by Russell Craig, Microsoft NZ National Technology Officer, and Malcolm Fraser, Chief Data Steward at the i4 Institute.
Session will cover:
☑️Key concepts for Data Governance, Stewardship and Collaboration and the role Artificial Intelligence plays in strategy design and value creation
☑️With real insights from Microsoft's own transformation with AI, we explore the role Data Ethics plays in fostering responsible and trustworthy AI and
☑️Real-world recommendations on how to increase data maturity in your institution and foster an AI-ready culture through targeted leadership and organisational change initiatives.
This event will be held online via Zoom, a link will be sent the day prior.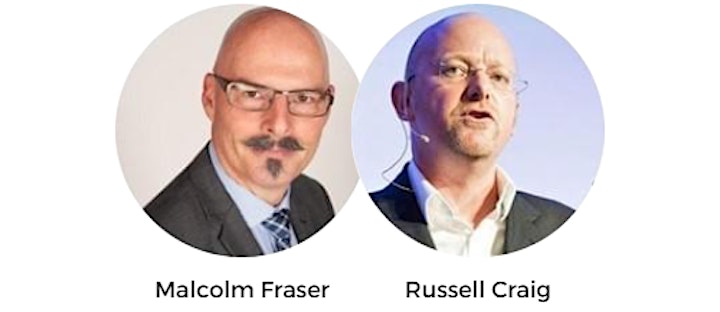 About our Speakers
Russell has wide international experience as a trusted advisor to government and business on all aspects of digital technology. Russell worked in the private sector since 2007 (in Hong Kong, London and now Wellington), and was a former senior official in NZ government responsible for developing NZ's original e-government programme. He also spent two years working at OECD as part of GOV e-government project team.
Malcolm has a background in start-ups and multi-national consulting, and since 2009 has run a not-for-profit dedicated to helping industry, government and academia join-up and design data collaboratives for the benefit of society and the equitable spread of economic opportunity. He is also a charted fellow of the global Chartered Governance Institute and establishment chair for the Data Specialist Group at IT Professionals here in New Zealand.
Pricing
HRNZ Member = FREE
HRNZ Student Member = FREE
Non Member = $25.00
Prices include GST
To Register
HRNZ Members: to receive the discounted Member rates or FREE Member registrations (where available) click on the LOGIN Link under the BUY TICKETS Button, then register through the BUY TICKETS link.
Non Members register through the BUY TICKETS button in the event listing.
This event will be held online via Zoom, a link will be sent the day prior.
Cancellations and Refunds
To cancel please email branchevents@hrnz.org.nz prior to the event. No shows will still be charged. Replacements are welcome.