Location
The Hub, Otago Polytechnic
95 Forth Street
Dunedin, Otago 9016
New Zealand
A symposium event for students to discuss the current student culture and needs in NZ and how this will impact the future of learning.
About this event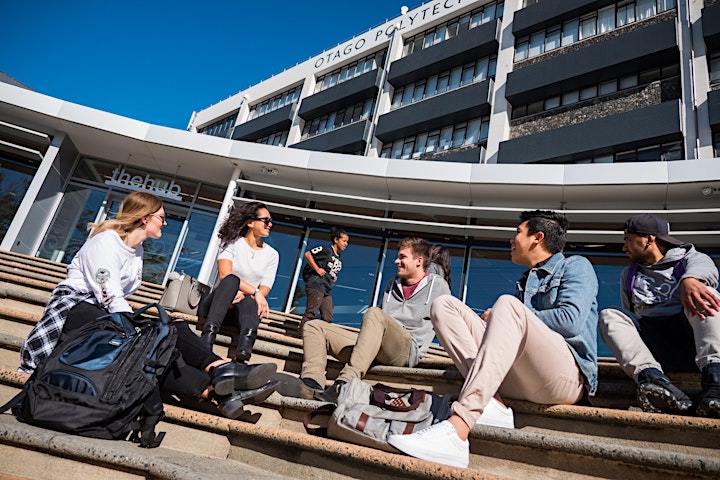 This symposium aims to  capture the current state of the student experience in NZ's vocational education sector, and offer a means of collaboration between the wider student body and the new institution to usher in a new era of democratised vocational education .
Starting at 8:45am, the first day will be a conference with speakers, presentations and a panel, as well as a round-table activity to encourage interaction between the attendees. The panels will consist of Otago Polytechnic students and national student leaders, to give local and wider perspectives on the ITP student experience.
The the second day begins at 9:30am and will consist of workshop sessions around self-growth, student lifestyle, community building, workplace knowledge, campaigning, and student representation.
This event will have a major focus on the ITP student voice, which has been severely under-represented at national and local levels for years. With the gradual formation of the NZIST, it is clear they need a bit of a push to truly consider the ITP students at the centre of their decision-making.
For those attending in person, please register by Tuesday 22 September 2020.
If you have any queries, please email us at Registration - Student Voice Symposium 4c721803.op.ac.nz@apac.teams.ms.
For more information, visit our
Website: https://studentvoice.op.ac.nz.
Facebook page: https://www.facebook.com/events/235203227671063/
Instagram: @studentvoicesymposium
FAQs
Do I have to bring my printed ticket to the event? No, you don't.
Is it okay if the name on my ticket or registration doesn't match the person who attends? Yes, that's fine.
Can I update my registration if I can no longer attend or am bringing someone else? Yes, you can.