Description
How do you put students at the centre, how the physical supports the belonging and care" and "universal design and what does this look like in the Learning Space?" Judy Cochrane will present on two related areas of inclusive design.
Mind over matter - the impact of space on student motivations and emotions.
The OECD says emotions are the gateway to learning. Buildings can trigger an emotional response that can either inhibit or enable successful learning to take place. In this presentation we examine, through the voices of our students, how physical space can contribute to all students having a sense of place and having a sense of belonging in that place.
Building a bridge between universal design in architecture and universal design for learning.
In every school and kura, diversity is a given. In fact, the way people learn is as unique as their fingerprints. So how do we predict, plan and build for this diversity? In this presentation, we combine what we know about universal design in buildings (accessible spaces) with what neuroscience tells us about how kids learn. We examine how the physical design of space can support teachers to deliver the curriculum in ways that work for everyone. In the process we'll bust some myths about disability and look at the role of diverse learners in student-centred design.
Judy specialises in communications/social change, focussing on supporting diversity/inclusion. Judy's latest mission has been to gather knowledge of what we know works for diverse learners and make that available to everyone. She has developed a range of innovative tools to help us plan for all learners from the outset.
In Practice
Calum McKenzie of McKenzie Higham and architect of Amesbury School will then present a project that had a focus on sustainable design. There will also be an opportunity to look at the learning spaces at Amesbury School.
An Architecture for inclusion, creating an environment where inclusion is embedded and that engages beyond the merely functional requirements of access and support for learning.
Using the case study of He Whare Manaaki Tangata, a community initiated teen parent unit and early childhood education facility at Waiopehu College in Levin, this presentation considers how thinking about inclusivity as a central premise drove some surprising and very positive outcomes.
Refreshments available with time for discussion and meeting others.
Learning Environments members free.
Non-members $30
This event is sponsored by: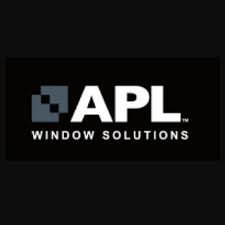 *If you wish to become a member and enjoy some of our free events, go onto this link below. Scroll down for NZ section, there are categories to choose from. Annual membership is invoice to 30th June. New members are invoiced pro-rate to this date. Prices are quoted in AUD. Fees are paid by credit card.
https://a4le.org.au/membership/member-application