Description
LEARN HOW TO OVERCOME RESISTANCE AT EVERY STAGE OF THE PROJECT LIFECYCLE WITH PRACTICAL, ACTIONABLE SOLUTIONS
Business and IT Project Managers should come to this half day workshop to dissect, prioritise and redesign the way you are overcoming resistance with stakeholders at different stages of your project. The workshop will cover:
Achieving co-operation from all stakeholders;

Identifying strategies to address change;

Creating a partnership with the business to ensure well informed decisions are made;

Aligning your project plan with the business strategy
Key learning points:
Identifing what is causing the resistance and the solutions to gain support for your project plan;

Gaining business leadership support and engagement for your project when leaders feel they have other business priorities;

How to identify key influencers that can be part of your extended project team and how they can support your project requirements

Change communication strategies
There will be an opportunity for participants to present their current approach to overcoming resistance and identify solutions to current challenges. Each participant will leave with practical solutions to create immediate actions plans to overcome project resistance.
Facilitator and workshop designer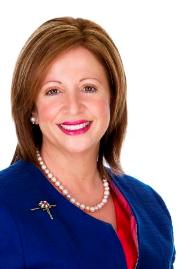 Marcia Xenitelis is the Director of Communication at Work, a specialist business in the area of overcoming resistance and getting people on board with change. Her experience on major business and IT projects and enterprise wide programs includes advising government and the private sector. Marcia has 25 years of experience in this field, including consulting to organisations including Medibank Private, Exxon Mobil, RMIT and Esanda Finance. She has spoken at conferences in the USA, Canada, China, Singapore, Kuala Lumpur and across Australasia.
Her manuals on overcoming resistance and change management have been sold worldwide to Fortune 500 companies, universities and over 1,000 companies in Australia alone.
Marcia is past president of the International Association of Business Communicators (IABC) Victorian chapter, and former IABC Asia/Pacific Board member. For more information visit www.marciaxenitelis.com