About this Event
PANEL: Kaitiakitanga o te Moana
Ko Au Te Moana, Ko Te Moana Ko Au (I am the ocean, the ocean is me)
Today is World Ocean Day! For our special Monday instalment of Changing Tides: Tai Tōrua, we will bring together indigenous leaders from Aotearoa and around the world to share their perspectives on ocean conservation.
This will be structured as another panel session – you will once again have an opportunity to take part in this kōrero by asking questions, make your own professional or personal connections – or simply listen in to learn more about indigenous methods of caring for our ocean.
SEMINAR HOST: Elisabeth Easther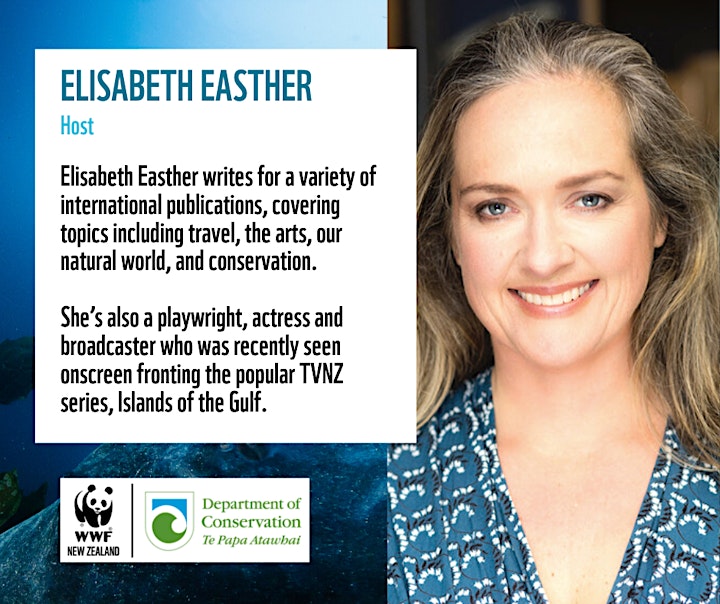 WEBINAR PANELISTS:
Jacqueline Blake; Ngati Konohi, Chair of the Committee for Te Tapuwae o Rongokako Marine Reserve
Assoc Professor Kura Paul-Burke; Ngāti Awa, Ngāti Whakahemo, Ngāti Mākino; Marine Researcher, University of Waikato
Te Atarangi Sayers; Ngati Takahanga Te Hapu; Tuwharetoa; Maniapoto; Tainui; Koata; Rahiri; Awa; Pikiao; Makino; Rangitihi; Whakaue; Technical Advisor for the Motiti Rohe Moana Trust
Ludovic Burns Tuki; Rapa Nui; Executive Director of Te Mau o te Vaikava o Rapa Nui
Sheridan Waitai; Ngāti Kuri, Te Rarawa, Ngai Takoto, and Tainui; Ngati Kuri Trust Board Member
Verner Wilson III; member of the Curying Tribe in Dillingham; Alaska and Senior Oceans Campaigner of Friends of the Earth's Oceans and Vessels
This webinar will be hosted on Zoom. You do not need a Zoom account to view.
SPACES ARE LIMITED. Make sure you register to secure your place.
Once registered, logon instructions and link to the webinar will be sent in an Eventbrite email prior to the event.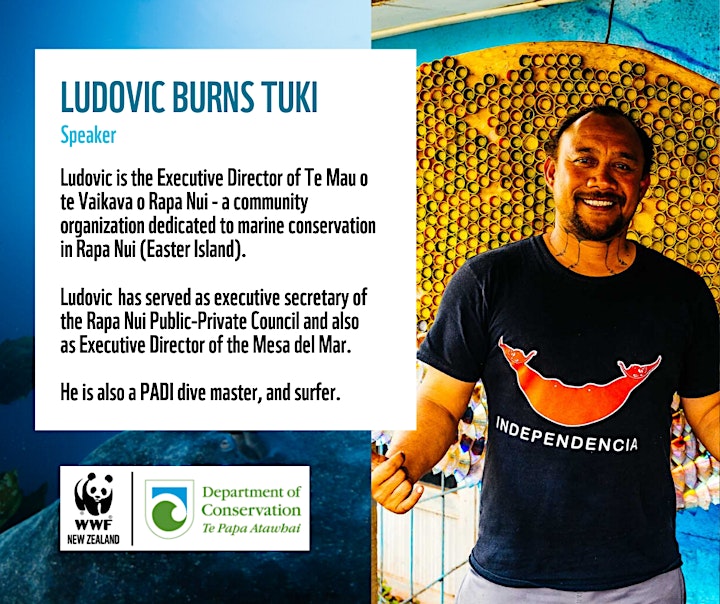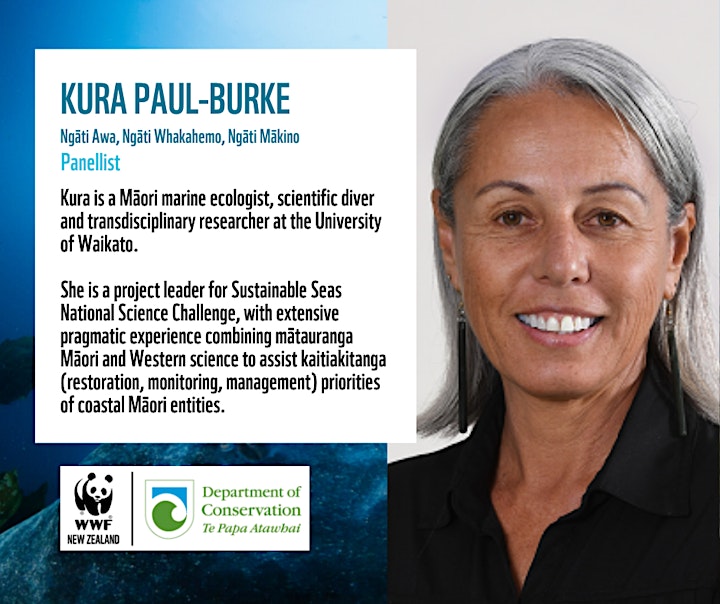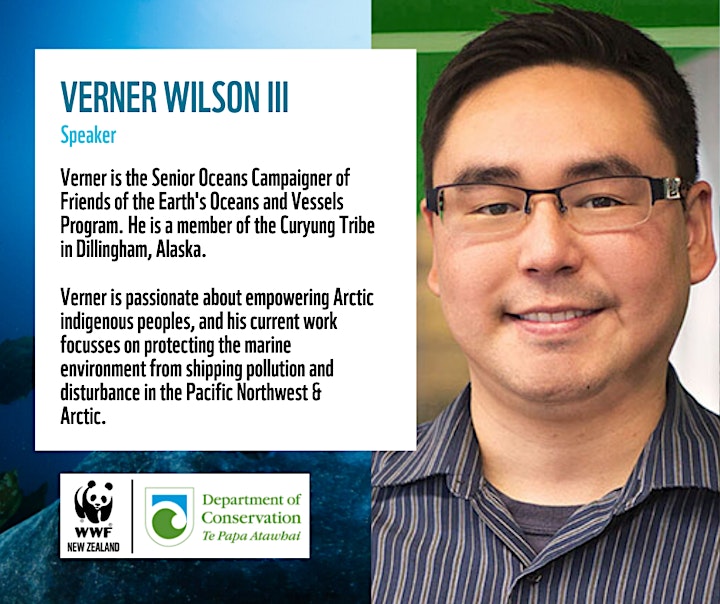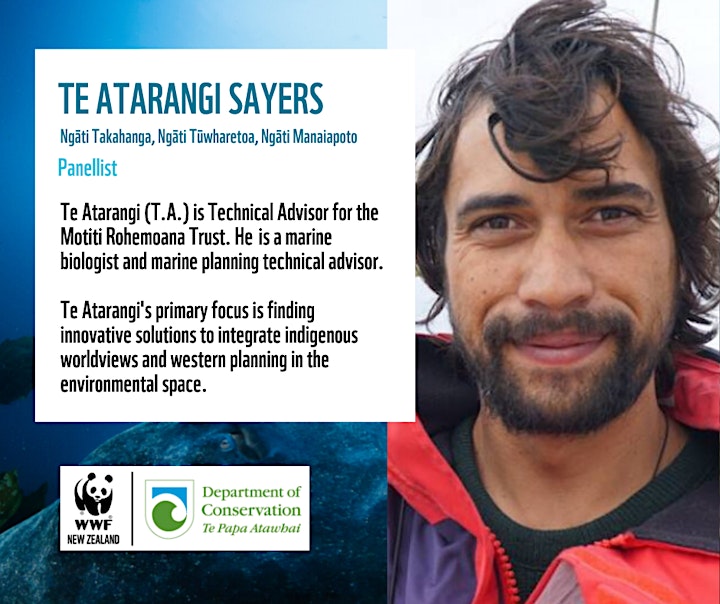 Made possible by support from the Pew Bertarelli Ocean Legacy Project and DOC's Biodiversity 2018 Programme.