A diverse group of panellists discussing the impacts of climate change on our marine world. You'll have the opportunity to ask questions!
About this event
PANEL: WEATHERING THE STORM
The third instalment of Changing Tides: Tai Tōrua will be a panel discussion! We'll bring together a diverse group of speakers connected to the moana to discuss the impacts of climate change on the marine world. We'll explore what we know now, what we expect in the future, and ways we can be more resilient.
You'll have the opportunity to ask our speakers questions via Zoom, or you can just listen in to learn more about how we can 'weather the storm'.
SEMINAR HOST: Elisabeth Easther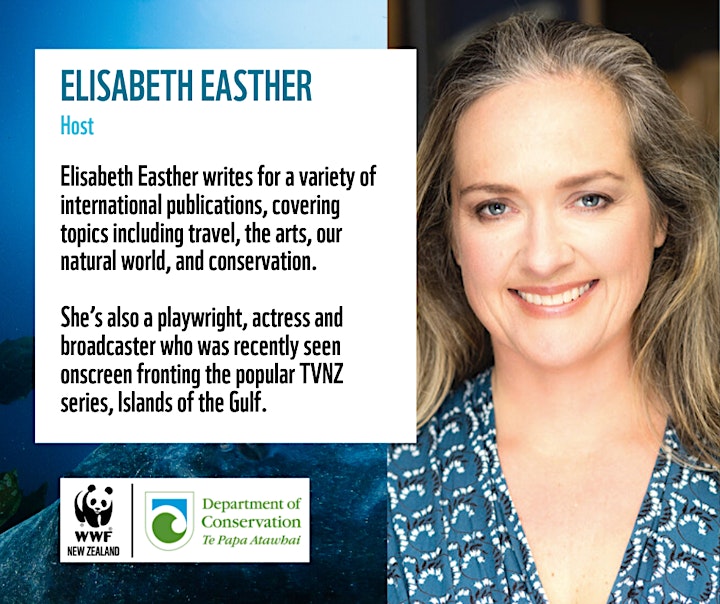 SEMINAR PANELLISTS:
Leana Barriball, Kaitohu Tuakana, Mātauranga Māori for the Parliamentary Commission for the Environment
Dr Libby Liggins, Senior Lecturer/Research Academic, Marine Ecology, Massey University
Jeroen Jongejans, Owner, Dive! Tutukaka
Karl Warr, Owner, Better Fishing
Kirsty Woods, Tai Moana/Senior Analyst, Te Ohu Kai Moana
James Frankham, Publisher& Director, New Zealand Geographic, NZGeo.com and vigorous proponent of the NZVR Project
This webinar will be hosted on Zoom. You do not need a Zoom account to view.
SPACES ARE LIMITED. Make sure you register to secure your place.
Once registered, logon instructions and link to the webinar will be sent in an Eventbrite email prior to the event.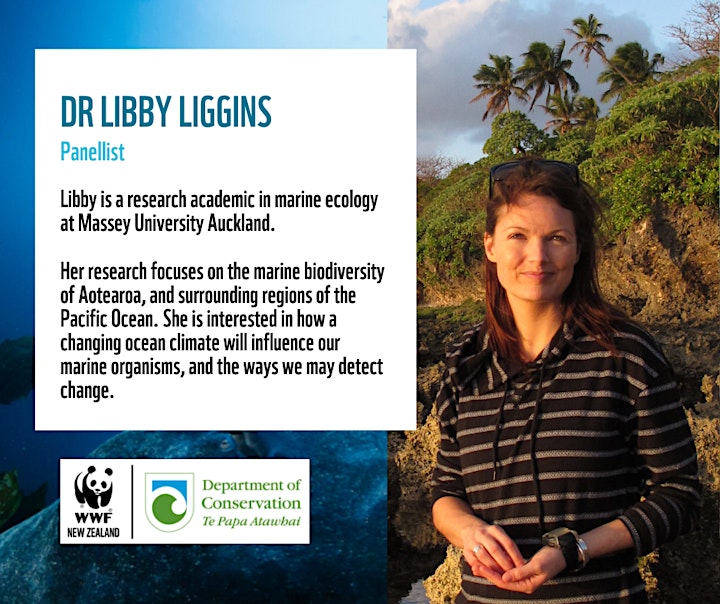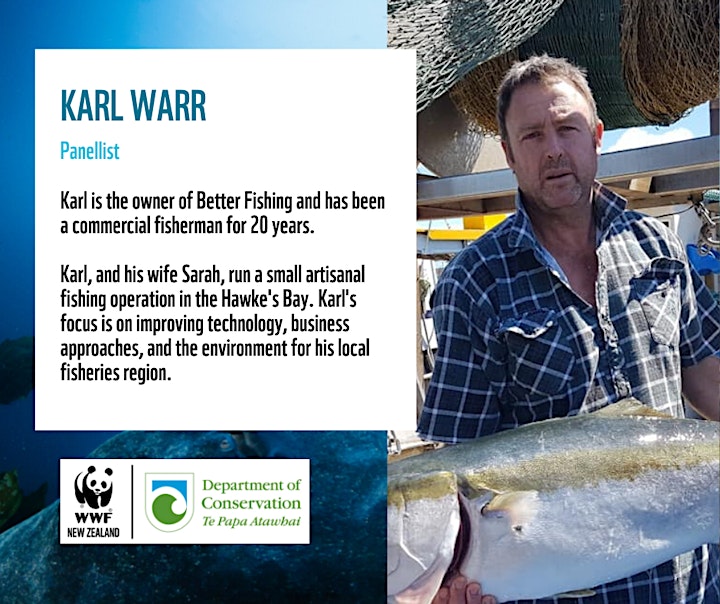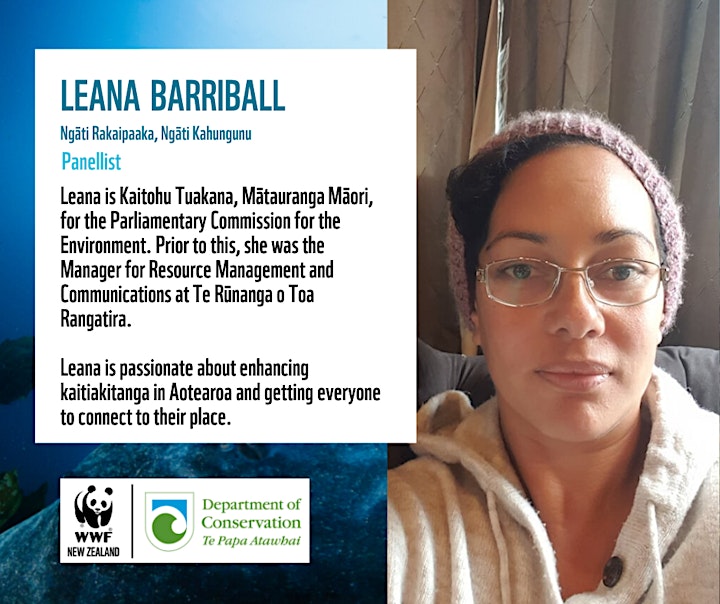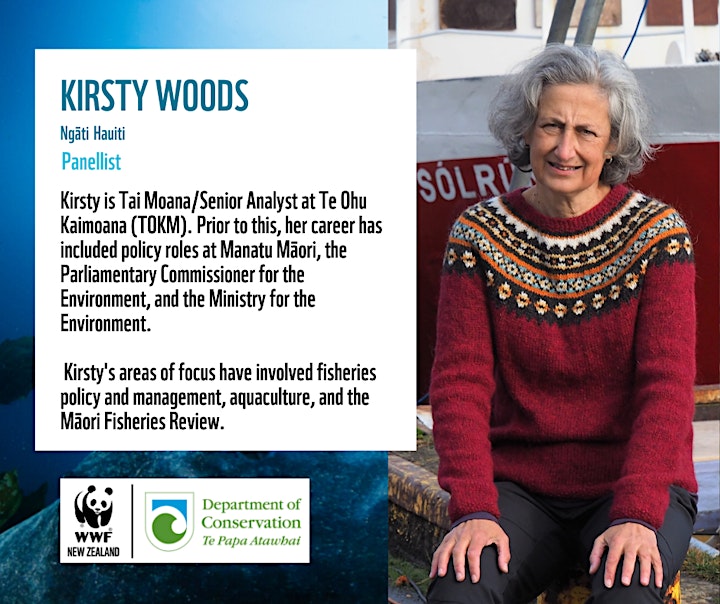 Made possible by support from the Pew Bertarelli Ocean Legacy Project and DOC's Biodiversity 2018 Programme.
Organiser of PANEL: Weathering the Storm
The Department of Conservation and WWF-New Zealand are proud to announce the launch of Changing Tides: Tai Tōrua an exciting new webinar series about protecting the well-being of our ocean!
 
Hosted on Zoom, Changing Tides: Tai Tōrua will bring together experts from Aotearoa and around the world to discuss issues facing our moana, and the impacts of climate change on our marine environment.
 
A healthy ocean is essential in our fight against climate change, so how can we build resilience into our coastal and marine ecosystems?
The tides are changing, and we must change with them. Join us on our journey to protect our ocean for future generations.