Description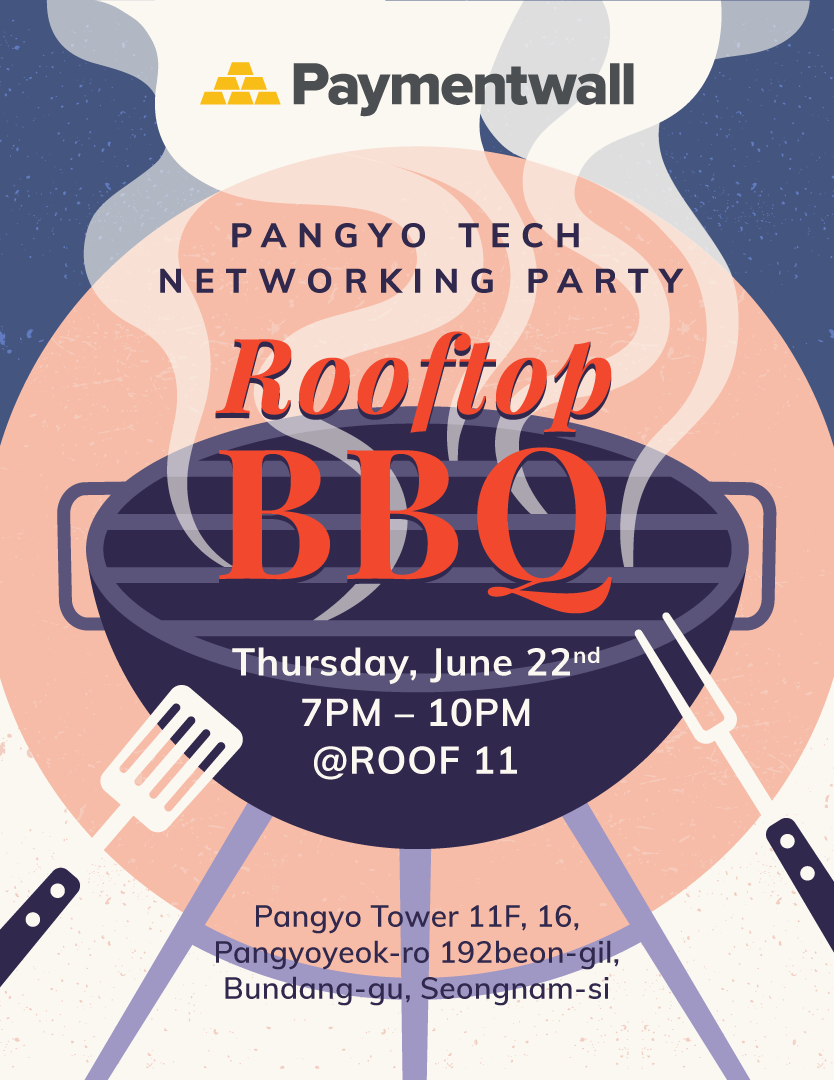 Paymentwall invites you to "The 3rd Pangyo Tech Networking Party"!
Join us for the upcoming Rooftop BBQ party and enjoy FREE pork belly BBQ & draft beer with the pleasant view of Pangyo skyline in the background!
Also, you will get a chance to meet people from IT, Gaming, Software, Tech and Startup Industries. Paymentwall will continously open Pangyo Tech Networking Party to build up a route for you to expand both your personal relationship and business networks.
페이먼트월 제3회 '판교 테크 네트워킹 파티'에 여러분을 초대합니다!
이번 네트워킹 파티는 판교가 한눈에 보이는 옥상 테라스에서 모두가 함께 즐길 수 있는 바베큐 파티입니다. 무한 바베큐와 맥주가 준비되어있습니다! 망설이지 마시고 바로 신청 고고
판교 테크 네트워킹 파티는 IT / 게임 / 소프트웨어 / 테크 / 스타트업에서 일하고 있는 분들과의 친목과 소통할 수 있는 파티입니다.
페이먼트월은 앞으로 주기적으로 네트워킹 파티를 오픈 할 예정이오니 많은 관심과 성원 부탁드립니다
선착순 200명 접수이기 때문에 금방 마감될 예정이니 서두르셔야 합니다. 아래 이벤트 페이지에서 RSVP 신청해주세요!
We have limited spots available — only 200 lucky people can get in, so make sure to register and secure your spot now!
LINK: https://www.paymentwall.com/pangyotech-bbq