Description
A fun, relaxed and interactive morning-time seminar for Pasifika babies and their families to share knowledge about ideas that will help support a great start for our Pasifika babies.There is a prominent baby-friendly space provided in the same space of our event.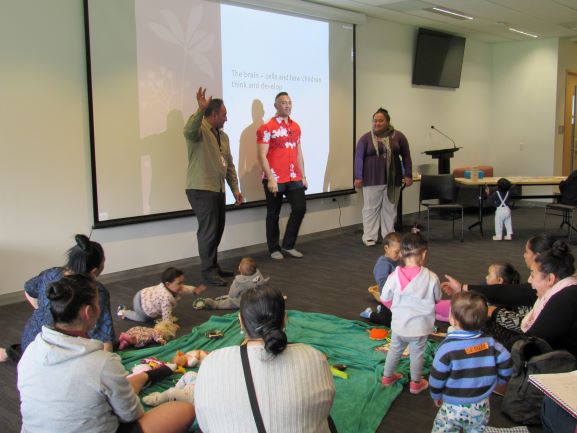 Bula Vinaka, Fakaalofa lahi atu, Fakatalofa atu, Kia orana, Mālō e lelei, Mālō nī,Talofa lava, Tēnā koutou katoa and warm Pacific greetings to you all
Tickets you purchase or wish to donate will help towards the cost of making this event possible. You will each help us to reach out to one more Pasifika parent and together we can impact the first 1000 days of life of one more Pasifika baby and their potential.
The first 1000 days of life - the brain's window of opportunity.
While the human brain continues to develop and change throughout life, the most rapid period of brain growth and its period of highest plasticity is in the last trimester of pregnancy and the first two years of life.
About our Pasifika Speakers
Tualoaina Latu To'omaga is looking forward to sharing his knowledge and experiences regarding the importance of the first 1000 days of your babies brain development and the impact this will have on their future. Tualoaina Latu is a single parent of three amazing children. Max 16, Rosa 13 and Levi 9 years of age. Tualoaina holds a Master's degree in Educational Psyhology and is a Wellness consultant and SKIP champion.
Featuring a program promotion from Joy Sipeli who is a Pasifika trained facilitator in the world renown Circle of Security Parenting series. Joy is of Niue and Samoan cultural heritage. This course is based on evidence based research and has important messages in this course that are valuable to families who want the best for their children. Joy works for Naku Enei Tamariki and Pacific Health Services Hutt Valley. In her spare time she chillaxes with her partner in life Utulei, and their blended extended magafaoa/aiga.
About the event
Free Tea, coffee and light food items will be available. This is a community-led partnership between Pacific Health Service Hutt Valley, Positive Impact Ltd and Naku Enei Tamariki Incorporated.
FAQs
What or who can I bring into the event? Yourself and baby - and specific food your baby needs. Bring a friend too.
What's the refund policy? There is no refund policy.
What are my parking options? There is free parking inside the venue grounds.
Organiser of Pasifika Baby Braintalks (unwaged FREE)