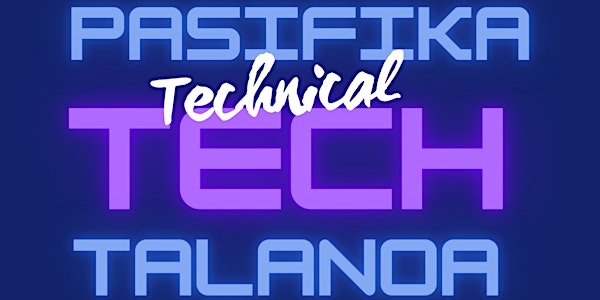 Pasifika in Technical Tech
Location
ClearPoint
9 Fanshawe Street
#7
Auckland, Auckland 1010
New Zealand
Nau mai, Haere mai , Afio Mai and come listen to our Pasifika brothers and sisters in Technical Tech.
About this event
Come join us on a special night to hear from a panel of Pasifika (and Māori) Engineers working in the Technology Industry, answering questions about how they got into tech, the realities of getting into tech and what it's like to be the few Pasifika working in technical roles.
The engineering and technical world might appear quite intimidating looking at it from the outside as Pasifika. Pasifika already make up the lowest numbers in the technology sector so it's even harder to find Maori and Pasifika tech's to ask about things in the industry. So we've gathered a panel of Pasifika (and Māori), working in the "technical" area of Technology to share that we are more than capable of being the Software, Security and Systems Engineers in the tech world."
Master of Ceremonies (MC):
Flaui Muaulu : Director of Operations at Techtorium.
Keynote:
Eli Faamatau: Director Of Learning at Techtorium
Panelists:
Tash Bettridge : Cloud Solution Architect at Microsoft.
Ron Amosa: Senior Platform Security Engineer at Salesforce
Eteroa Lafaele: Developer Evangelist at Xero.