Description
What: Phase 2: Empowered Communities Approach to Support Community Aspirations

Phase 2 Focus: Will be centred around 4 key findings from Phase 1 event held in June 2019.
Collaboration/Networking

Simplified funding applications

A one stop shop of services via technology

Professional Development governance and funding application
When: Friday, 27th September 2019, 10am – 2pm

Where: Manu Tukutuku, 32 Riverton Drive, Randwick Park

Cost: Free

Lunch: Lunch and refreshments provided.

Contact: info@myrivr.co.nz
Proudly brought to you by: Community Empowerment Unit, Auckland Council, in partnership with Manurewa Local Board.


Powered by: Trust MYRIVR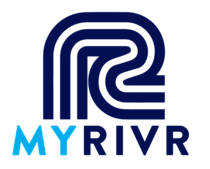 Background:

The Empowered Communities Approach (ECA) Work Programme Community Empowerment Unit (CEU) Strategic Broker identified opportunities to explore further and help the Community Empowerment Unit to listen to the Communities meaning and or interpretation of Empowering Community's Approach.
Purpose:
Listening to what Empowered Communities Approach means for Manurewa Community's.
This is the phase 2 of a 3 phased series of events so that we can track progress. The 3 phases are:
Phase 1. Listen to the community's interpretation and understanding of ECA.

Phase 2. Work collectively to support the community.

Phase 3. Follow-up on successful outcomes and celebrate.

This event is bringing together communities to understand the Empowered Communities Approach to Support Community Aspirations.